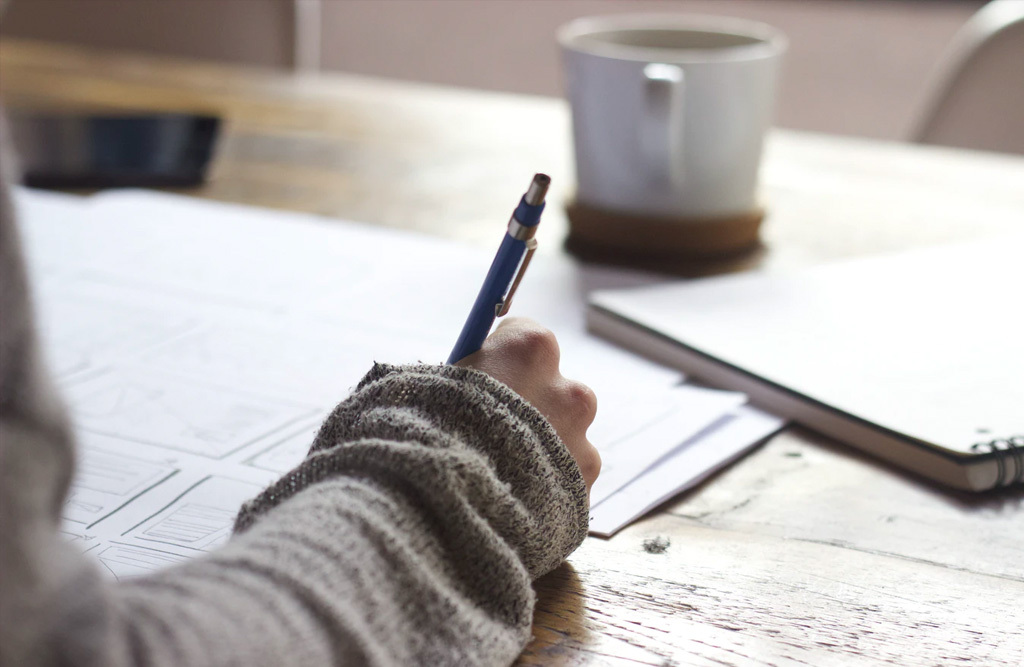 The Complete Guide to Amazon Terms: A-Z Glossary
Given the vast library of terms surrounding Amazon, we put together a glossary of Amazon's most important acronyms and terms to help you navigate. Whether you're new to Amazon or are training new team members, these are the ABCs of Amazon:

A9 Algorithm: The ranking algorithm uses to determine how products appear in search. Algorithm influences include:
Titles
Images
Video
Copy
A+ content
Reviews
Inventory
A/B Testing: A way to test performance with two versions of content or advertising messaging.
Account Health: In Seller Central, the Account Health page provides you an overview of your seller account's adherence to the performance targets and policies required to sell on Amazon. You can learn how to monitor your account health here.
Ad Daily Budget: The set amount of daily spend for an advertisement.
Ad Impressions: Number of times an ad is displayed.
---
A+ Content: A+ Content (formerly Enhanced Brand Content/EBC) refers to rich content on branded ASINs, such as copy and images, that lives below the fold. It helps create a great first impression while also improving the shopping experience by properly managing expectations.
Learn how your brand can leverage A+ Content in our 101 Blog: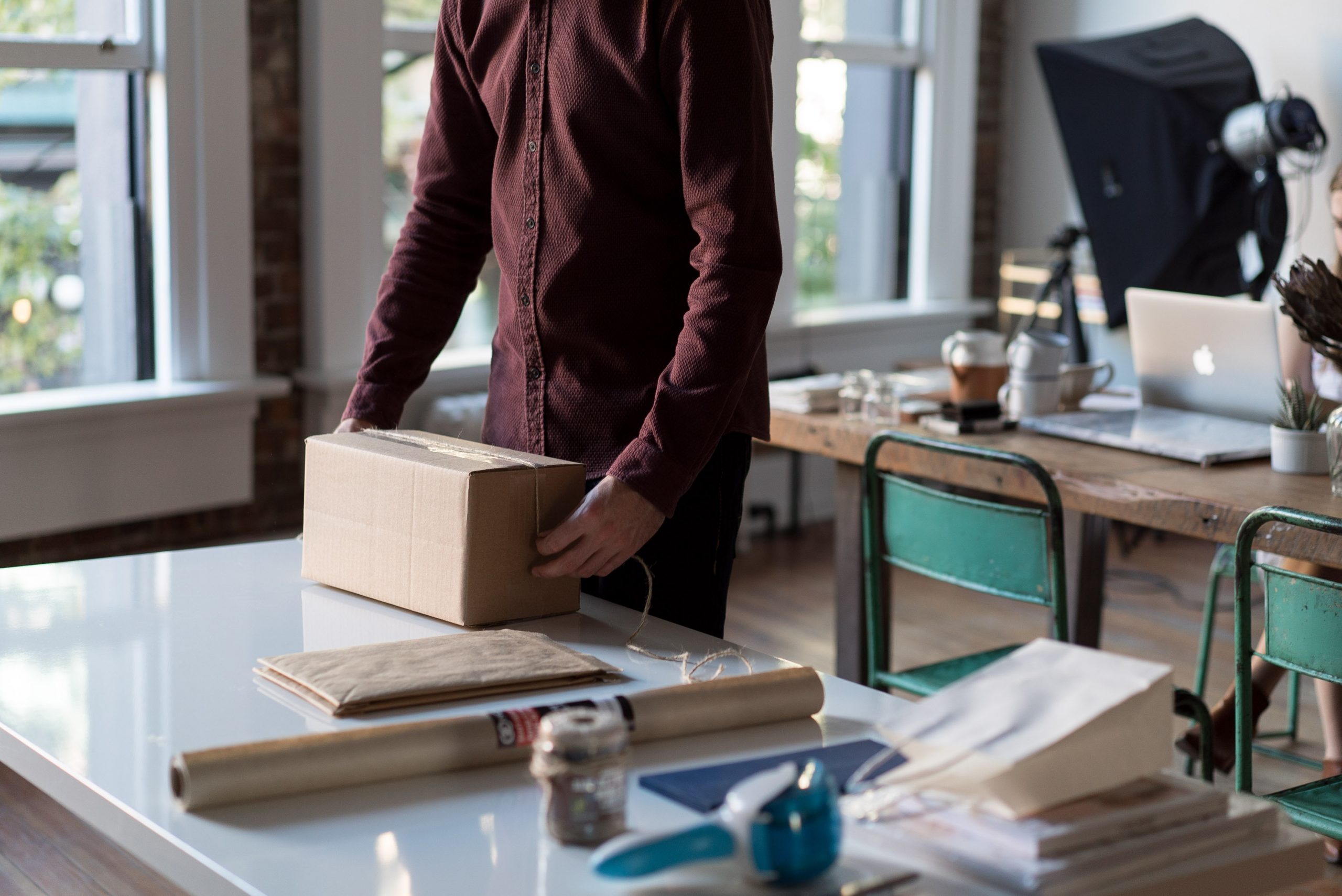 ---
Advertising Cost of Sales (ACoS): Ad spend / Ad Revenue. Generally, the lower ACoS, the better, but it's not always the case.
Amazon Advertising: Formerly Amazon Marketing Services (AMS), Amazon Advertising includes all of Amazon's advertising services.
Amazon API: Amazon's Application Programming Interface. You can read more about the Amazon API Gateway here.
Amazon's Choice: Amazon's Choice recommends highly rated, well-priced products available to ship immediately.
Amazon Explore: A service that allows Prime users to virtually explore the world through curated experiences such as:
Learning DIY skills
Taking virtual tours of cultural landmarks
Shopping local boutiques from around the world
Amazon Fire TV Stick: The 2nd most widely-used TV streaming device that delivers a host of streaming channels including:
Prime Video
IMDb TV
Netflix
Hulu
& More
Amazon Fresh: Amazon's grocery chain that offers low price points and a wide selection of products from mainstream brands.
---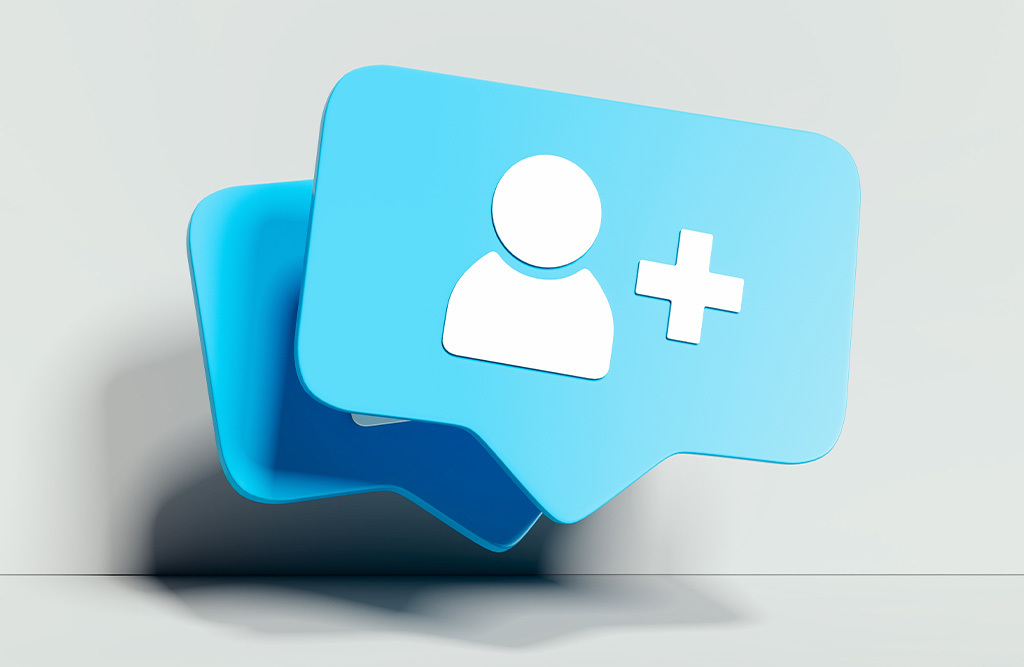 Amazon Follow: A program built seamlessly into Amazon that allows Prime shoppers to follow their favorite brands, as well as curate products and targeted ads to their shopping experience. Brands can gain insights and track metrics just like on other social media platforms.
Get the full scoop in our blog,
Amazon 101: Amazon Follow
---
Amazon Live: A live streaming service that allows brands and Amazon influencers to:
Debut products
Chat with customers
Offer expert advice in real-time
Allow users to interact with products
Amazon Media Group (AMG): Now under Amazon Advertising, AMG is known for external advertising services and specialty advertising spots.
Amazon Prime: Amazon's membership program that gives access to:
2-day shipping
Prime Video
Prime Music
Prime Gaming
Amazon Photos
& More
Amazon Referral Fee (Amazon Commission): The percentage Amazon takes based on category.
Amazon Standard Identification Number (ASIN): 10-character identifier assigned to products. There are Parent ASINs and Child ASINs (see below).
Automatically Targeted Sponsored Product Ads: Sponsored product ads where placement is decided by Amazon's choice of search terms. This is in comparison to manual sponsored product ads where the advertiser chooses their own keywords for the ad to populate.
Average Sales Rank: How a product ranks in sales compared to competitive products.
Average Reviews: The average star rating given based on the reviews. Verified reviews and helpful reviews may have a greater influence on the overall average.
A-Z Guarantee: The Amazon A-to-Z Guarantee protects you when you purchase items sold and fulfilled by a third-party seller. Amazon's guarantee covers both the timely delivery and the condition of your items.

Bid: Amazon Advertising works on a bidding system. A bid is the amount of money you are willing to put toward a keyword.
Brand Analytics: Formerly ARA Basic and ARA Premium, Brand Analytics is available to those that are Brand Registered.
Brand Registry: Amazon Brand Registry gives you access to tools that enable you to more accurately:
Represent your brand
Find and report violations
Share information that can help Amazon proactively prevent violations
---
Brand Store: Allows vendors and sellers to create a brand-dedicated platform with a more immersive experience that shoppers are familiar with. Brand Stores offer a more hospitable sales channel for brands to connect with their customers and reach a wider range of consumers.
Want to know more about the benefits, key features and best practices for your brand store?

Check out: A Complete Guide to the Amazon Brand Store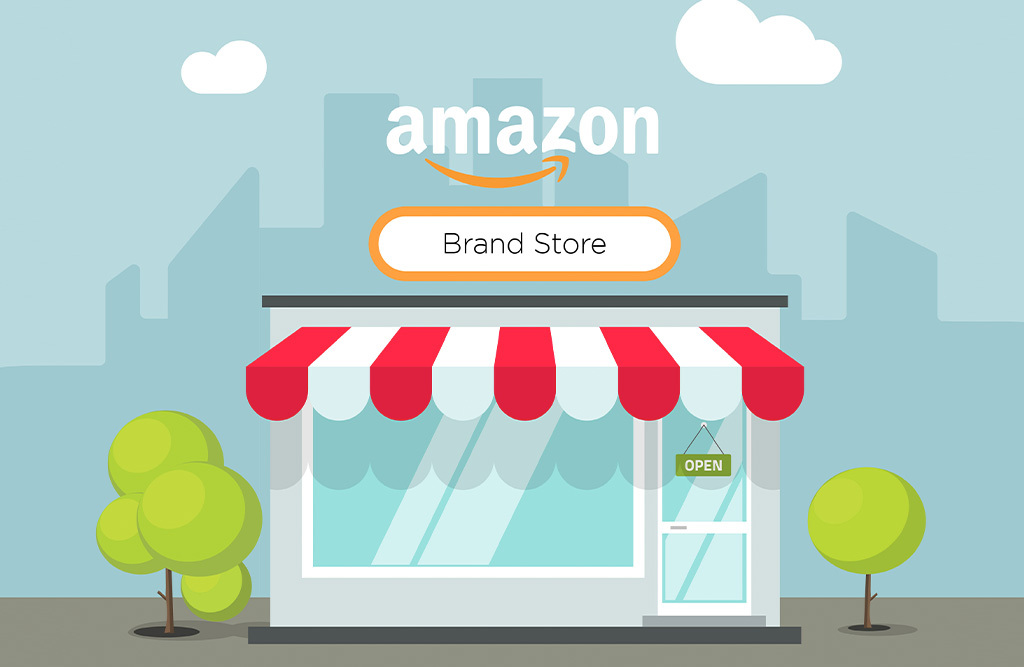 ---
Brand Voice: Your brand voice is a personification of your company and should represent your consumers. The tone you use should be consistent on every platform:
eCommerce
Amazon
Advertising
Marketing
Social media
Buy Box: The buy box is located on the right side of the product detail page where customers can add items to cart. "Winning" the buy box over sellers is based on seller metrics.

Category: Amazon organizes groupings of products into a list of Amazon categories and sub-categories. Some categories require approval, while others do not.
Child Listing (Child ASIN/ASIN): A product that is tied to a Parent Listing so that it can appear on a single PDP with other variations of the same product.
Click-Through-Rate (CTR): Clicks / # of impressions.
Creative Asset Library: A tool within Amazon's A+ content builder that makes uploading, archiving, and optimizing content much easier than previous methods.
Conversion Rate: % of visitors who complete the desired action (e.g. purchase a product).
Cost of Goods Sold (CoGS): This is the total COST of products you sell at retail price.
Cost-per-Click (CPC): Spend / # of clicks
Cost-per-Thousand Impressions (CPM): The cost an advertiser pays for 1,000 views.

Deals of the Day: A single item or small set of closely related items discounted for one day only.
---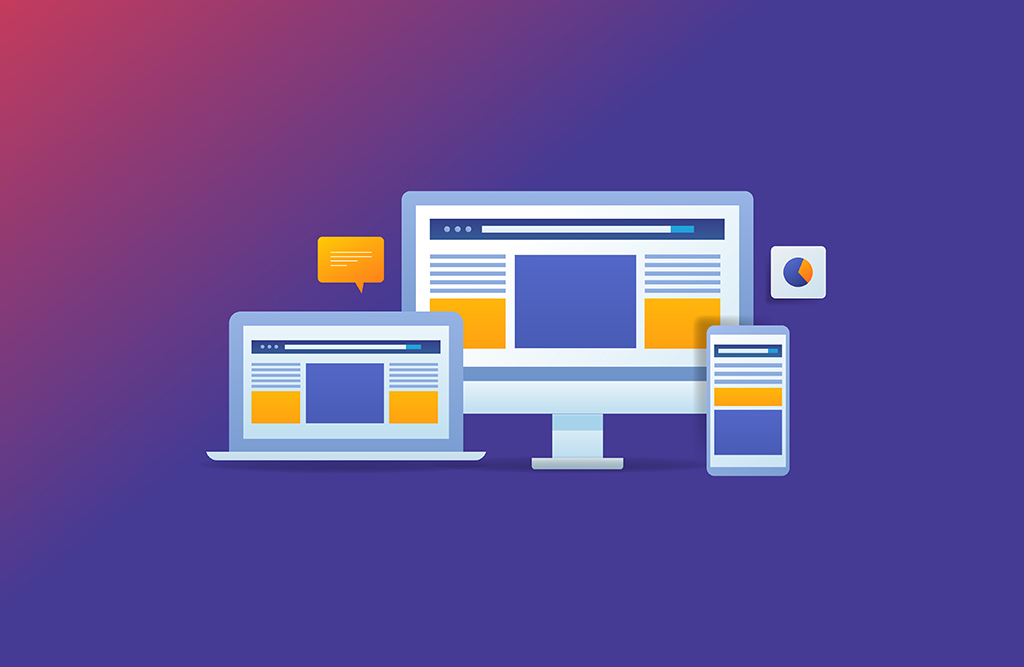 Demand-Side Platform (DSP): Formerly Amazon Advertising Platform (AAP), Amazon's DSP is a unique platform with a rich data network that helps advertisers influence shoppers. The DSP serves up offers at the right moment through specific interest-based audience segments, bridging the gap between brand discovery and purchase
See the latest DSP news with our newest blog,
Amazon DSP: 6 Features You Need To Know
---
Display Ads: Also known as banner ads, Display Ads are visual advertisements that serve both on and off Amazon through the DSP.
Drip Campaign: A method of direct marketing where vendors and sellers can reach out to customers after a purchase has been made.
Drop Shipping: Drop shipping, or allowing a third-party to fulfill orders to customers on your behalf, is generally acceptable. Review the guidelines here.
Duty Tax: A type of tax on international goods.

Early Reviewer Program: A program that encourages customers who have already purchased a product to share their authentic experience about that product.
Echo / Alexa: Amazon's in-home assistant for Prime users. An Echo device allows you control from each room, including:
Set alarms and reminders
Make phone calls
Add items to your shopping lists
Play music
& More

File Feed: A bulk upload that can be done via Seller Central to create and update listings, as well as update parent/child ASIN relationships.
Fulfillment by Amazon (FBA): A fulfillment model in which you store your products in Amazon's fulfillment centers. Amazon then picks, packs, ships and provide customer service for these products. FBA can help scale your business.
Fulfillment by Merchant (FBM): A fulfillment model in which sellers are responsible for filling orders.
Fulfillment Center: Amazon's storage warehouses. Amazon has 75 fulfillment centers in North America.
Fulfillment Fee: Amazon's fees and rates for filling orders are based on the size of the shipment.

Gateway Placement: An ad placement within a category's specific landing page. These are only available through Amazon Advertising.
Google: Google is the most popular search engine. However, Amazon is regularly used as a search engine. As such, your SEO strategy should differ between the two.

IMDb TV: An Amazon streaming service that offers high-quality TV shows and movies completely free while serving OTT advertisements.
---
Inventory: The amount of products and goods available to ship that requires a fine balance: too much increases holding costs, while constantly running out leaves money on the table. Inventory usually varies around seasonal changes and large shopping events like Amazon Prime Day and Turkey 5.
For help managing your Amazon inventory, check out our "Ask the Experts" with the team at Inventory Planner: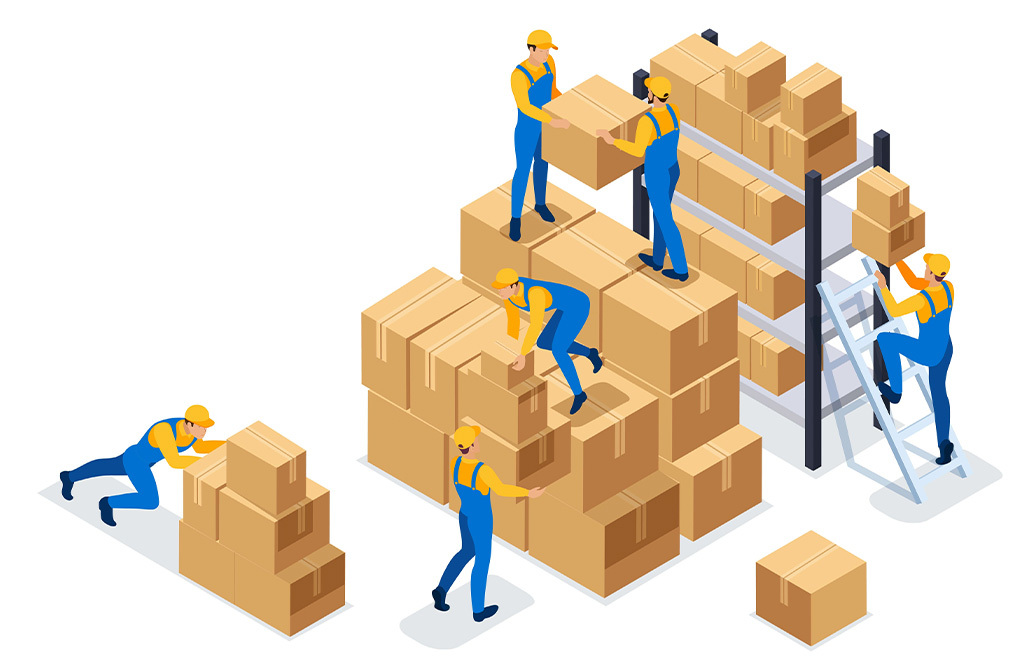 ---
Inventory Health: Having the optimal amount of stock available, without overstocking, and accounting for any upcoming influx in demand.
Inventory Performance Index (IPI): A metric Amazon uses to gauge your overall performance over time. The IPI measures the performance of sellers' FBA businesses.

Keywords: Words relating to a given product or category that help boost discoverability. Keywords with the greatest priority should be within the copy, but backend keywords are also extremely important.
Long-Tail Keywords: Greater significance on Google
Short-Tail Keywords: Greater significance on Amazon

Launchpad: Amazon Launchpad is a program that is application and invite based and provides education, merchandising and global infrastructure to entrepreneurs and startup companies to sell and deliver products.
Lightning Deals: A promotion offered in a limited quantity for a short period of time. A single item is paired with a limited quantity of extra savings coupons, available for the time period stated or until all coupons are used.
Live Deals: Streaming for Amazon sales, similar to QVC or HSN.
Long Term Storage Fees (LTSF): On the 15th of each month, Fulfillment by Amazon (FBA) conducts an inventory cleanup. On these dates, inventory that has been in US fulfillment centers for more than 365 days incurs a long-term storage fee (LTSF) of $6.90 per cubic foot, or a $0.15 per-unit long-term storage fee, whichever is greater.

Macarta: Your expert in all things Amazon, our agency specializes in advertising, content optimization and account management so your brand can see increased sales on Amazon.
Manually Targeted Sponsored Product Ads: Sponsored product campaigns that are only eligible on keywords that you've added within your campaign. Eligibility is determined by the products' relevance to the target term and bid amount
Marketplace Tax Collection (MTC): Amazon is considered a marketplace facilitator and is responsible to calculate, collect, remit and refund state sales tax on sales sold by 3rd party sellers. This is done for transactions destined to states where Marketplace Facilitator and/or Marketplace collection legislation is enacted.
Match Type: Parameters that can be applied to keywords to determine which searches cause your ads to appear. There are multiple match types:
Broad: Your ads are eligible to appear when a user searches any word in your key phrase.
Phrase: Your ads will appear when a user searches for your exact keyword phrase, regardless of what text precedes or follows.
Exact: Most restrictive match type, your ads can only be triggered by user searches for your exact keyword phrase.
Negative: Prevent your ads from appearing on irrelevant search queries that do not relate to your brand.

Onsite Associates: This affiliate program is an extension of the Amazon Associates program that serves product-related content from third-parties onto Amazon. Onsite Associates have "Editorial Recommendations" that appear on the results page of a search query. These recommendations help customers research and discover products they might be interested in based on their search.
---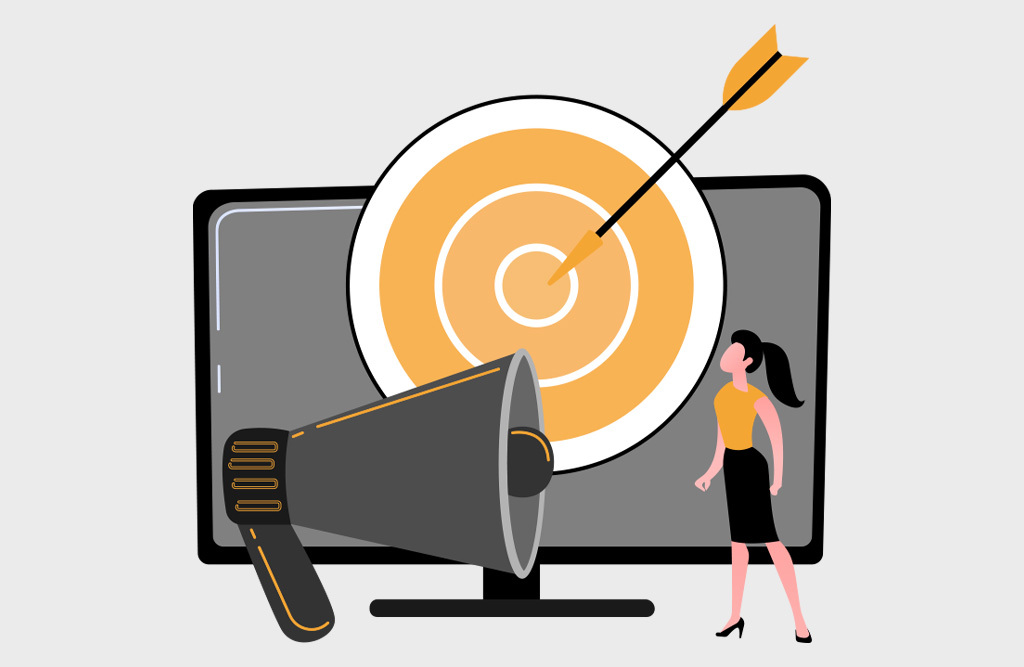 OTT Advertising: Over-The-Top (OTT) is the fastest growing channel for ads that bypasses traditional cable top boxes and can be leveraged on services, programs, and devices, such as:
IMDb TV (free, ad-supported content)
Thursday Night Football on Prime Video
Twitch streaming
Amazon Fire TV Stick
Leverage the power of OTT with our in-depth analysis — Amazon OTT Advertising: An Ecosystem Built for Sales.
---

Parent Listing (Parent ASIN/PASIN): A listing that is not purchasable but is used to tie together different variations of the same product.
Posts: Amazon Posts are a browse and discovery experience on Amazon specifically focused on brand shopping. The appearance of Posts are closely mirrored after Instagram so the experience feels natural to shoppers.
Prime: Amazon Prime members receive benefits such as:
Fast, free shipping for eligible purchases
Streaming of movies, TV shows, and music
Exclusive shopping deals and selection
Unlimited reading
Private Label: Amazon-owned brands.
Product Detail Page (PDP): The landing page where customers can read details, view images and videos, read Q&As and product reviews about a product.
Product Targeted Sponsored Product Ads: Launched in early Q2 2019, this new targeting feature allows advertisers to specifically target:
Product Tracker: Helps sellers increase standards to increase their product ranking.
Promotional Pricing: Sometimes when Amazon lowers prices as part of a promotion, other retailers will decrease their own prices in response. As a result, Amazon may decrease its price during the promotion. After the promotion, Amazon's price may be the same or even lower than the original promotional price in order to offer customers consistently low prices.

Repricing Software: Software that helps manage the price of a product to help win the buy box.
Return on Ad Spend (RoAS): Revenue generated / advertising cost.
Return Rate: # of returns / # of units sold.

Search Engine Optimization (SEO): Strategic enhancements that can be made to content to increase traffic.
Seller Central: The Amazon interface for 3rd Party Sellers.
Seller Fulfilled Prime: Allows you to sell products with the Prime badge directly from your warehouse. There are specific requirements for this model.
Share of Voice (SOV): SOV is the amount of the market your brand owns compared to your competitors.
Sponsored Brands: Formerly Headline Search Ads (HSA), Sponsored Brands increases awareness of your products. The ad creative you build includes a headline, logo and product images. When shoppers click your Sponsored Brand, you can specify whether they will go to the Amazon Store for your brand, or to a custom landing page that displays your products on Amazon.
---
Sponsored Brand Video Ads: An ad that leverages video within your ad creative to attract customers and drive them to a specific PDP. Sponsored Brand Videos are vitally important to improving ad performance and increasing conversion
To learn the anatomy and best practices, check out our in-depth post: A Guide to Amazon Sponsored Brands Video.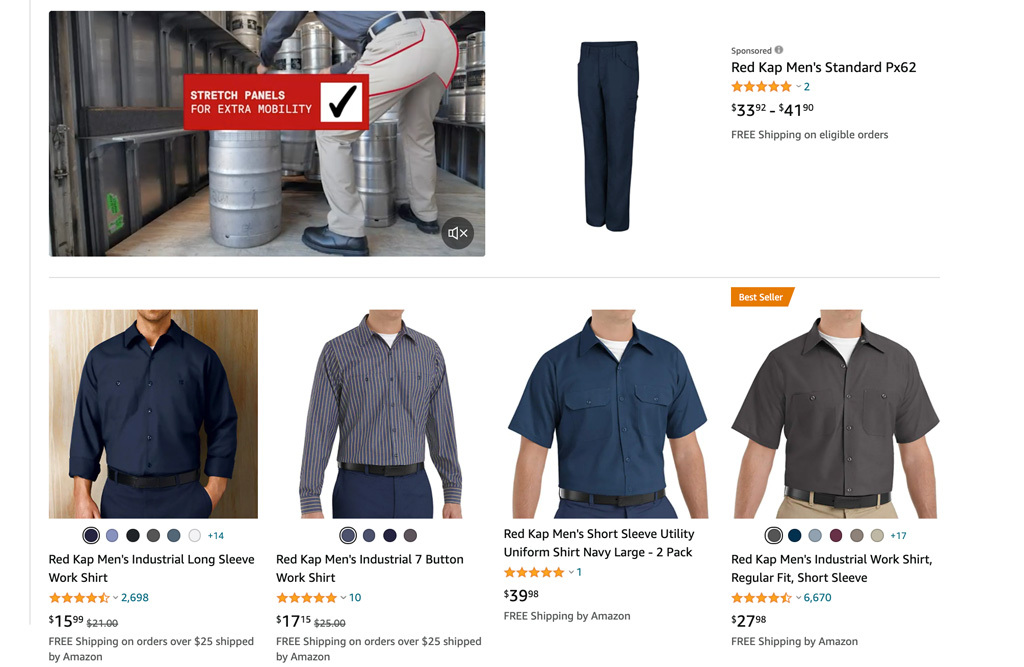 ---
Sponsored Display Ads: Sponsored Display is a self-service advertising solution that helps you reach relevant audiences both on and off Amazon. Sponsored Display ads are purchased on a cost-per-click (CPC) basis.
Sponsored Products: Sponsored Products promotes the individual products you sell on Amazon. You choose which products to advertise, assign keywords or product attributes to target and enter a cost-per-click amount. When a shopper searches for one or more of your targets, your ad is eligible for display. When shoppers click your Sponsored Product, they are taken to the product detail page of the advertised product.
Subscribe & Save: Subscribe & Save is an Amazon feature that allows customers to save 5-20% on products by signing up for auto-deliveries.

Today's Deals: The Today's Deals link at the top of most Amazon.com pages features multiple deal types:
Deals of the day
Savings and Sales
Lightning Deals
Turkey 5: Starting with Thanksgiving and ending on Cyber Monday, Turkey 5 is the largest shopping holiday in the world.
---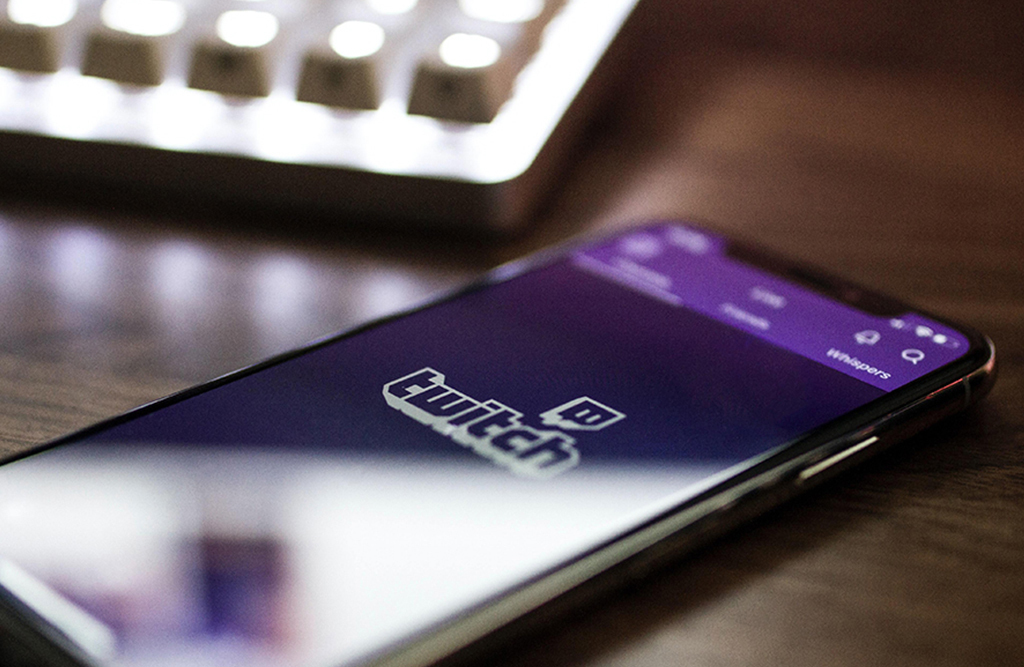 Twitch: Starting originally as a live-streaming platform for video games, Twitch has evolved into a user-generated content platform for sports, music, and more. Bought by Amazon in 2014, Twitch is now home to more than 30 million active daily users.
Eager to learn how to leverage Twitch? Check out Boost Your Brand With Twitch and Amazon Advertising:
---

Variation Theme: The way in which the relationship between Parent and Child listings are defined. For example, a pair of pants with different colors and sizes would have a size and color variation theme.
Vendor Central: The Amazon interface for 1st Party Sellers (typically manufacturers and distributors).
Verified Review: A product review verified by Amazon to ensure that the person writing the review purchased the product at Amazon and didn't receive the product at a deep discount.
Vine: Amazon Vine is a review generation program offered to 1P vendors. The program is over a decade old and has proven to be a valuable way to garner reviews for new products.
Once you have your terms down, check out our tips on how to have a successful launch on Amazon.