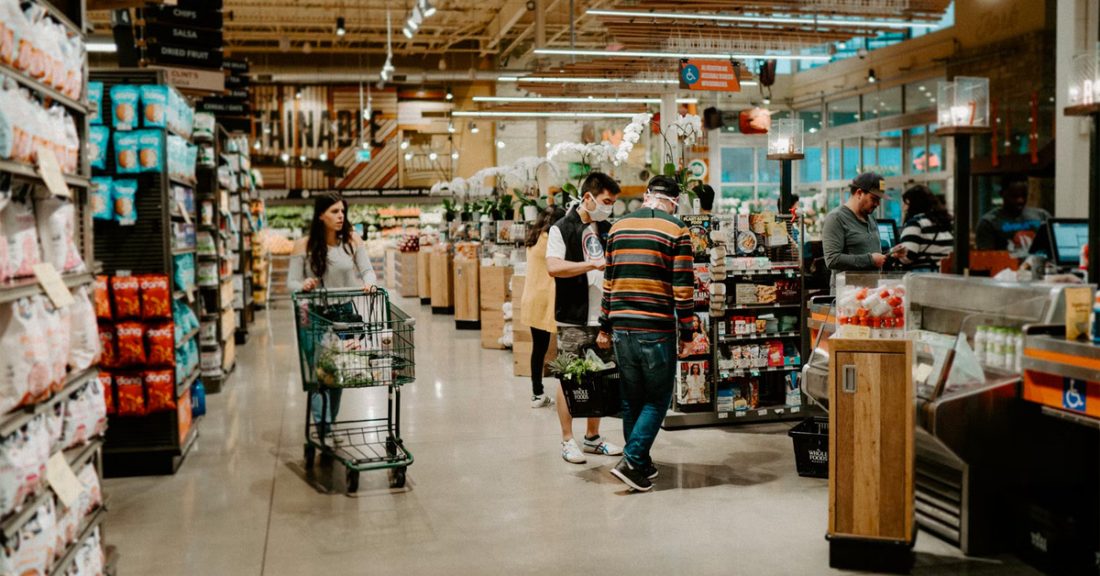 Fast Facts: The Amazon Grocery Business
Remember 2017? Those simpler, pre-pandemic days with that huge solar eclipse, the (first) $999 iPhone, and when Amazon spent 13.4 Billion dollars to buy Whole Foods…
Well, we remember. And with news recently breaking that the grocery arm of the Amazon empire is struggling to gain traction in the broader marketplace, our team felt that it was time to set the record straight with a full-fledged, Fast Facts analysis of the Amazon Grocery Business…
The Pre-Whole Foods Era 🚗
2014: Prime Now launches
2015: Prime Now locations cover all of Manhattan
2016: International expansion for Prime Now
2017: Amazon Fresh Beta Activates
Amazon's foray into the food space has been going on for nearly a decade already…
Prime Now, Amazon's trailblazing food service, launched its first New York City location in December of 2014. Prime Now sourced items from local grocery stores for Prime subscribers, with a $7.99 surcharge for speedy hour deliveries and no extra cost for those willing to wait an extra hour.
Come 2015, Prime Now covered all of Manhattan, and by mid-2016 it was successfully operating in over 10 major American cities, as well as a wide variety of European and East Asian countries…
You may even remember that Sprouts provided groceries through Prime Now, giving those who didn't like grocery shopping in person easy access to organic produce, well before online grocery shopping was mainstream…
But Prime Now was just the beginning. In March of 2017 (six months before the Whole Foods acquisition), Amazon Fresh stores went beta – you ordered food online, drove to Amazon Fresh, and groceries were loaded into your car.
Little did we know, Amazon was about to rock the grocery (not to mention e-commerce) world…
The Whole Foods Era 🛒
2017: Whole Foods acquired by Amazon
2018: Amazon Go launches in Seattle
2019: Multiple Amazon Go locations appear across the country
August 2017 came around, and Amazon's grocery game became a whole new entity by bringing in Whole Foods. With AMZN stock rising substantially when the news broke, the e-commerce giant suddenly became a significant player in the brick-n-mortar grocery industry.
With the acquisition of Whole Foods came a shift towards Amazon's expansion as an impactful grocery player. This integration into the market fundamentally reshaped both Big Grocery and how the casual consumer interacted with Amazon. Bringing Prime deals out of eCommerce and into traditional commerce cemented customer loyalty and introduced a whole new way of doing things…
But the innovation didn't stop, as 2018 began with a bang: the January 22 debut of the first Amazon Go store, a sensor-run, cashier-less shopping experience, in Seattle. Then, a few months later, Prime Now users took a hit when Sprouts announced that it was saying farewell to their Amazon partnership…
But with this partnership ending, Amazon Go persisted. From 2018 to 2019, 27 locations opened in major cities all across the country, bringing the joys of no-line shopping to the masses.
The Pandemic Era 😷
2020: Major changes hit Amazon Fresh including "Just Walk Out" tech
2021: Prime Now gets integrated into the Amazon App
When 2020 came around, Amazon announced a remix for Amazon Fresh. Now, the subsidiary would be a Whole Foods-lite grocery store, with the checkout-less experience of Amazon Go, but still maintaining the digital side that it started with…
This model has been successful, with new stores opening up across the country. Plus, with brick-and-mortar shutdowns and an uncertain future, food delivery businesses were booming across Amazon's numerous subsidiaries.
So successful that the Prime Now app was shut down in May of 2021, as Amazon simply integrated it into the Amazon shopping platform.
As Bezos stepped down from CEO, and Jassy took his place, all of the grocery branches kept growing, with location and service expansion.
But shortly thereafter the news broke: "Amazon's sprawling grocery business has become an 'expensive hobby' with a cloudy future". Further reporting revealed that sales took an incredible hit overall in 2021, and the market share was surprisingly low…
And now we find ourselves at present…
The Future of Amazon Grocery 🔮
Although we frequently predict and forecast Amazon's future plans, this time Amazon made it easy for us…
Amazon has just recently announced that it's seeking to bring its grocery gig workers into the fold as full-time employees. This and other reports that Amazon is looking to streamline its brick-and-mortar businesses to groceries indicate that we may still be only at the beginning of Amazon's grand scheme to bring high-quality food and products to consumers around the world.
Bet you learned a thing or two about Amazon in this article 👀 Our team knows the industry like the back of our hand, and we have decades of Amazon knowledge and industry tricks to take your brand to the next level. Reach out to us HERE and let's get started.