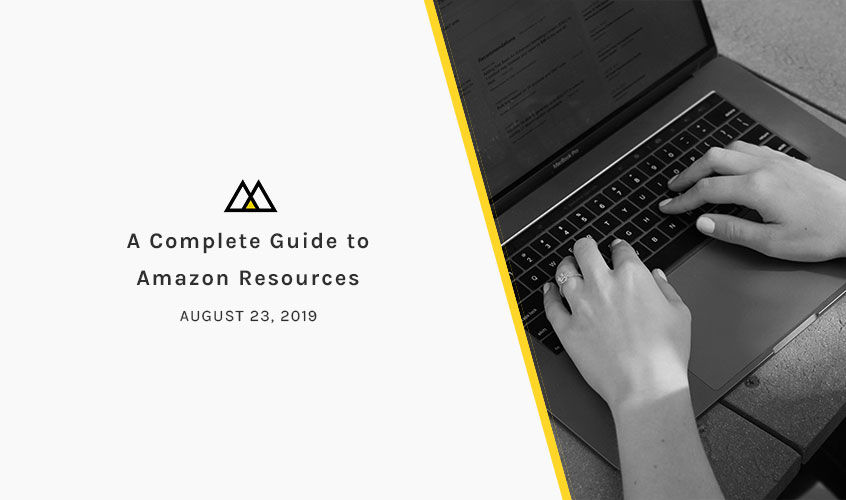 A Complete Guide to Amazon Resources
Finding success on Amazon is difficult without the right resources. Today we are sharing some of the tools we use, as well as additional resources that can help you enhance, streamline or expand on your current processes.
Merchant Words

What It Is: Merchant Words helps you source Amazon-specific keywords. With 1.6 billion keywords, Merchant Words provides data on keyword search history and trends, page one ASIN results, metrics collected in real-time, reverse-ASIN search, related keyword suggestions and more. This is a great place to start your keyword research for SEO. Merchant Words is a great option for international sellers with the added ability to look at keywords by country.
Cost: Plan 1: Unlimited US Data for $30 per month -OR- $300 for the year. Plan 2: Unlimited Global Data for $60 per month -OR- $600 for the year.
Jungle Scout

Searching by ASIN

Searching by KW
What It Is: Jungle Scout pulls data from Amazon directly and allows you to search by ASIN, category or keyword. Jungle Scout can help you find products that are in high demand to either identify if your product is one of them or if one of your competitors are. A Product Tracker can help provide you with daily sales, inventory data and revenue. 
One of their most helpful tools for budgeting is the capability to predict bid prices when setting up a strategy for budgets and campaigns. They can also help you automate drip campaigns for seamless customer communication.
Cost: $39/month for browser extension, prices vary by monthly orders.
Helium 10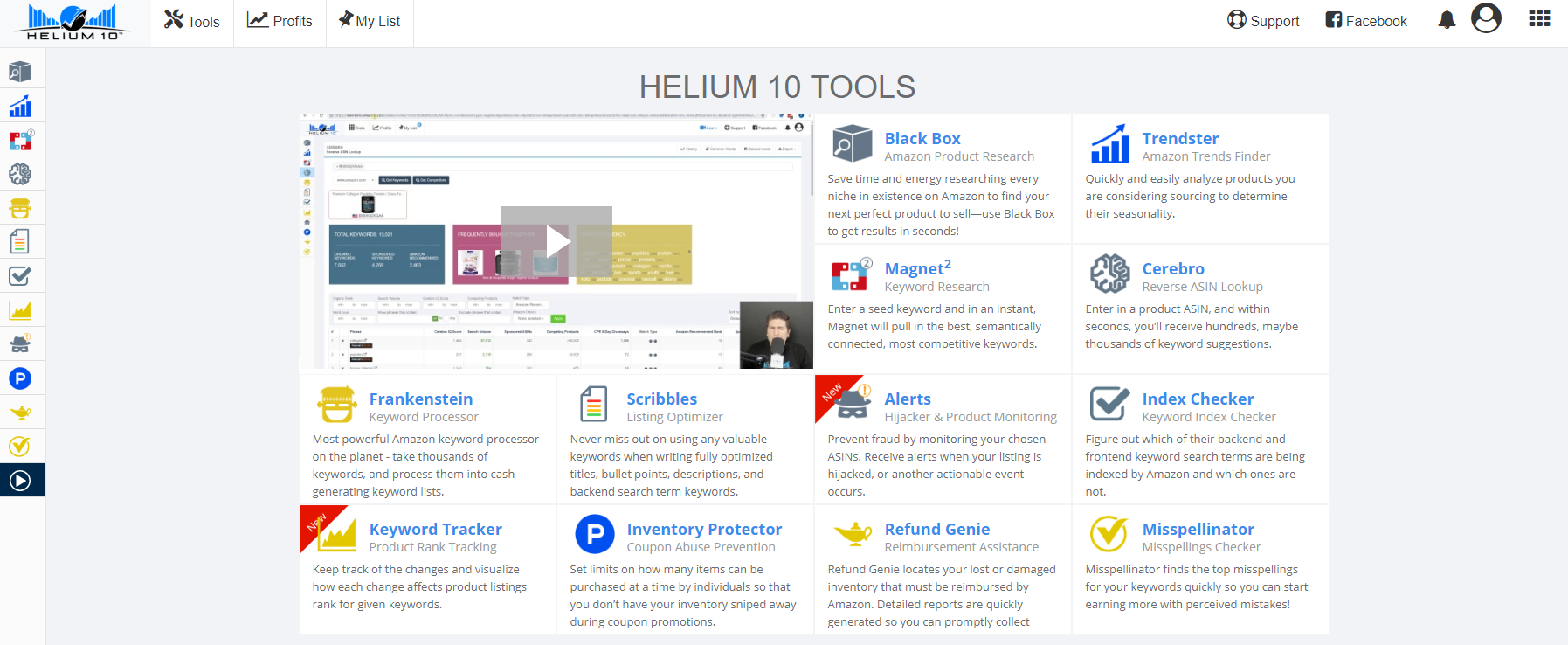 What It Is: Helium 10 has a wide range of tools, from product research to keyword processing. Within Helium 10 you can perform product research, keyword optimization, copywriting, and more all in one convenient location. The Frankenstein tool is especially helpful, ensuring that your backend search terms are in the correct format, without any duplicates, so you can make the most of the limited backend keyword space.
Cost: Some capabilities are offered for free. Paid plans starting at $97/month.
Keepa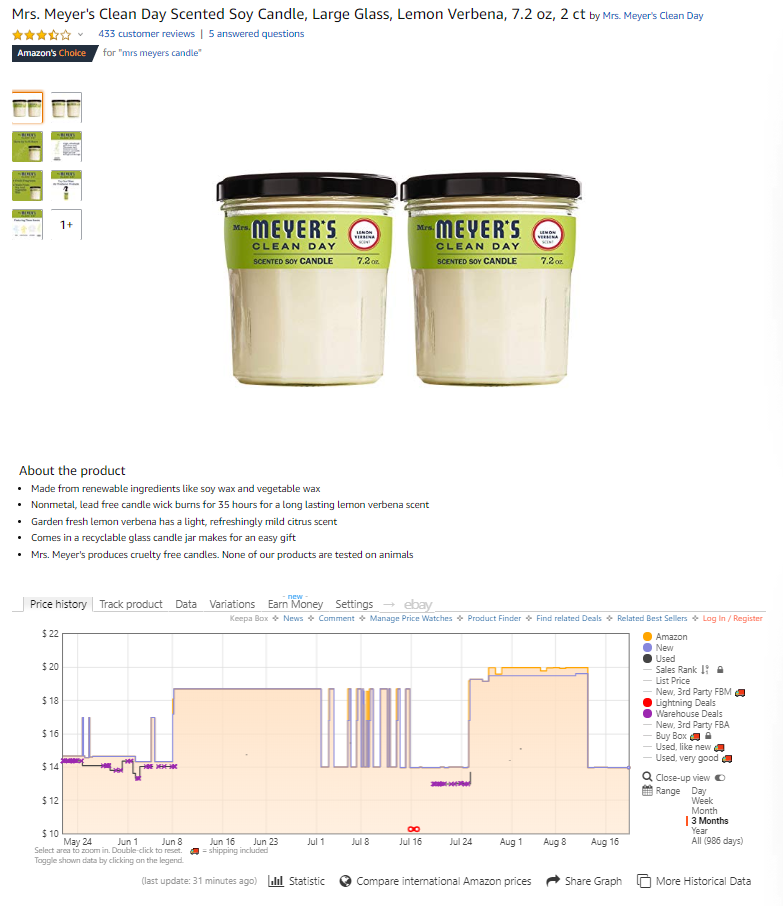 What It Is: Keepa has a host of great tools but perhaps their most notable is the web browser plug-in that provides valuable data on each product detail page. Keepa shows you price changes, sales rank and historical sales information. To perform weekly or monthly rank tracking, you can search a given list of ASINs and export the results to help collect data for long-term tracking.
Cost: Prices start at ~$15/month
Inventory Planner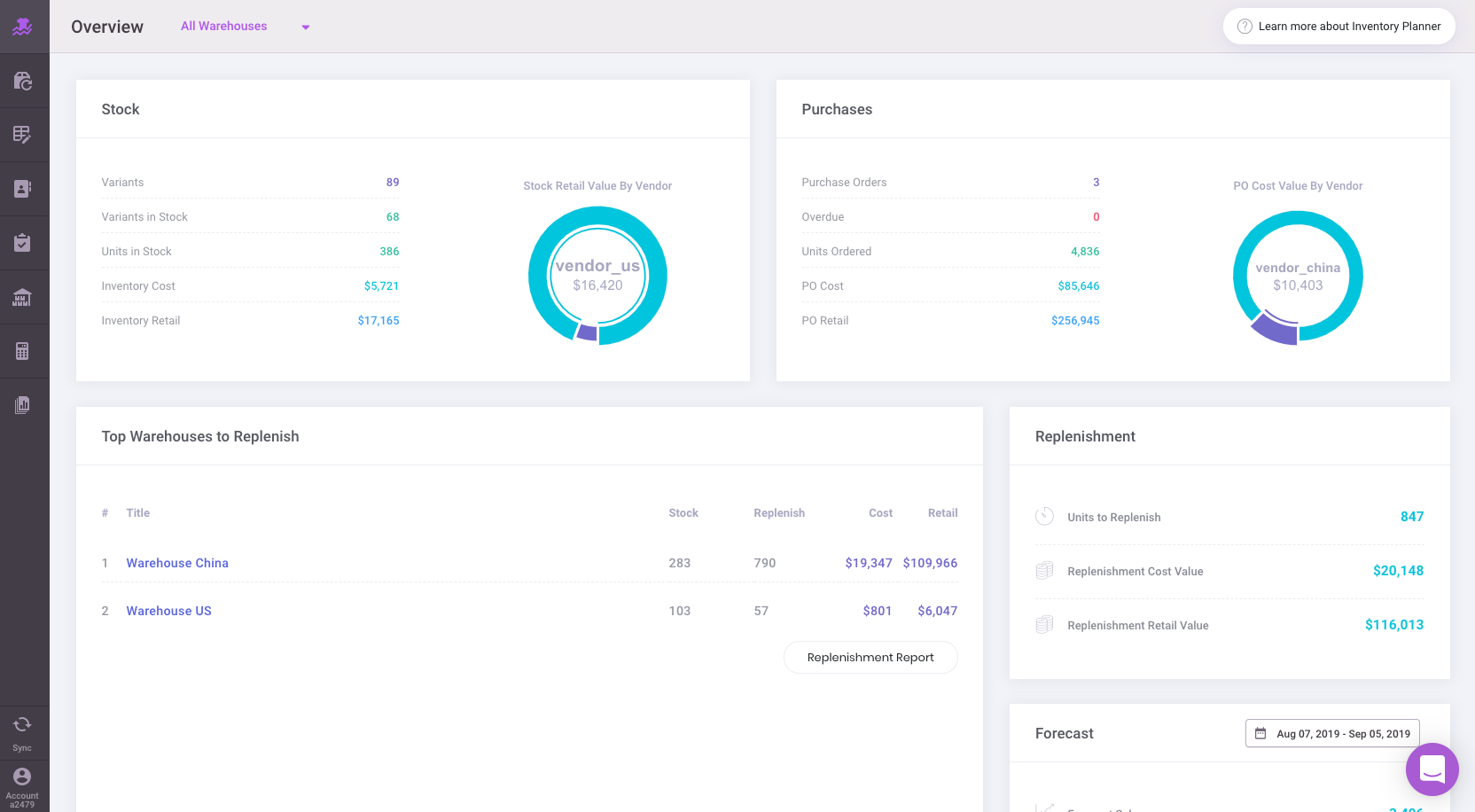 What It Is: Inventory Planner is a forecasting tool geared toward 3P sellers. Unlike other forecasting tools, Inventory Planner's forecasting power isn't exclusive to Amazon; they can also help with forecasting on Shopify and eBay (with more e-tailers on the horizon).
Sellers can sync their PO or warehouse transfer to Seller Central to automatically create shipment plans and print shipping labels, saving on per-label charges in Seller Central. Manually tracking when products are in and out of stock through Excel is cumbersome, so Inventory Planner can help automate forecasting processes. 
Cost: Starts at $99.99/month
Fakespot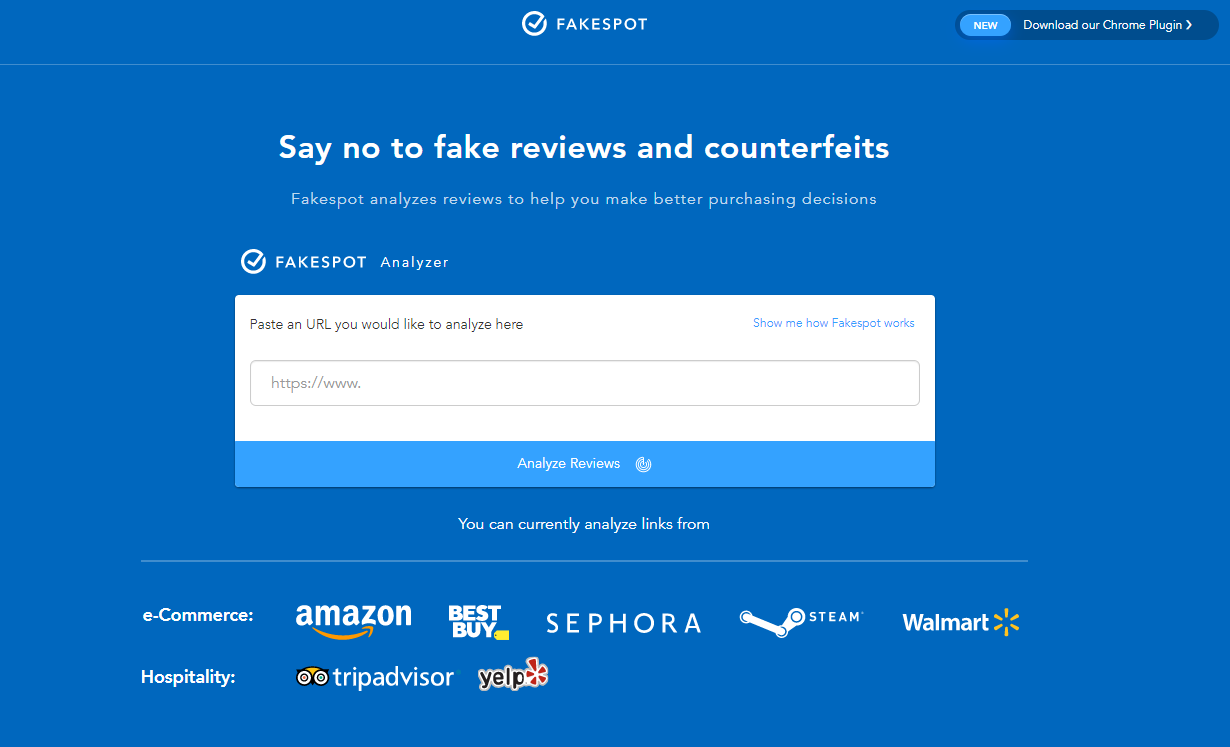 What It Is: Fakespot helps shoppers discern if the reviews they are reading are potentially fake. Fake reviews, especially on Amazon, are a constant concern despite the marketplace's best efforts to regulate product reviews. Fakespot analyzes reviews from Amazon, Best Buy, Sephora, Walmart and more websites. To analyze a product's reviews, all you have to do is search the URL on Fakespot. Their algorithm scans the reviews to help determine if they are untrustworthy and then delivers an adjusted rating if it differs from the rating on a website.
Cost: Free
Sprout Social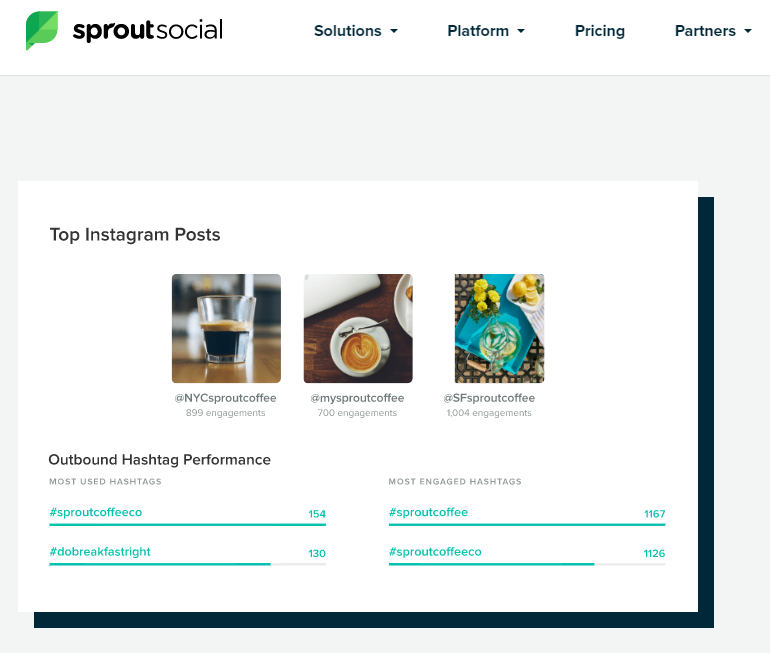 What It Is: Sprout Social is a social listening tool that helps analyze your Share of Voice. With a variety of account types as well as agency profiles, Sprout Social helps you measure your brand awareness and offers reporting tools to help you track your progress over time.
Cost: Starts at $99.99/month
Final Thoughts
Your one-stop shop for all of your Amazon needs? Macarta. With years of Amazon experience, Macarta's team of account, advertising and content specialists can help your brand reach its fullest potential. Need a solution? We can help: