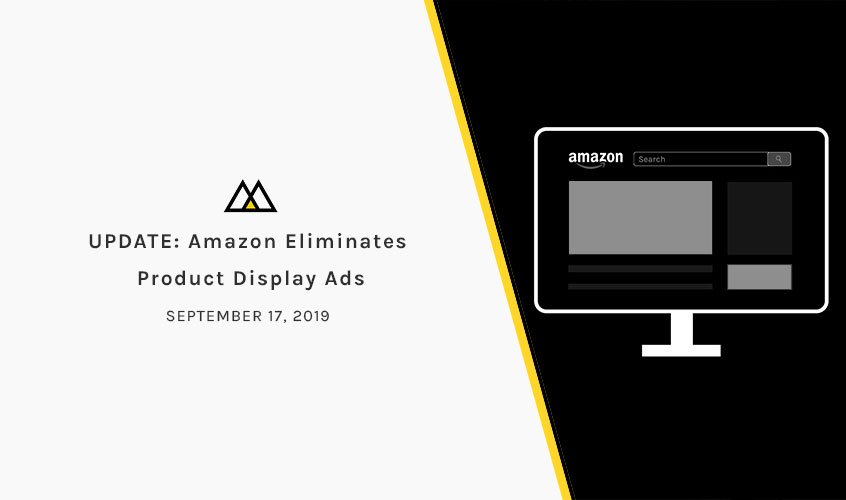 UPDATE: Amazon Eliminates Product Display Ads
Amazon has just announced that Product Display Ads are being transformed into Sponsored Display Ads. Here is what you need to know about the new ad type and how it works:
Q: What happened to Product Display Ads?
All Product Display Ads campaigns are now part of Sponsored Display without any additional action required. These changes will be coming to additional marketplaces throughout the fall.
Q: So what are Sponsored Display Ads?
Sponsored Display is a new self-service advertising solution that helps you reach relevant audiences both on and off Amazon.
Q: What are the benefits to Sponsored Display Ads?
Increase your product awareness and demand

You can create Sponsored Display Ad campaigns that promote your entire catalog

Ad creatives are automatically generated 

Sponsored Display Ads have familiar features as sponsored ads, including a product image, pricing, badging, star rating and 'Shop Now' button that links back to your PDP

Reach audiences who showed interest in categories related to your promoted product or re-engage customers off Amazon who previously viewed your PDP but didn't convert

Target specific products or product categories on Amazon
Q: Where do Sponsored Display Ads appear?
Your ads may appear both on and off Amazon on desktop, mobile sites and apps based on the audiences or product targeting strategy you choose.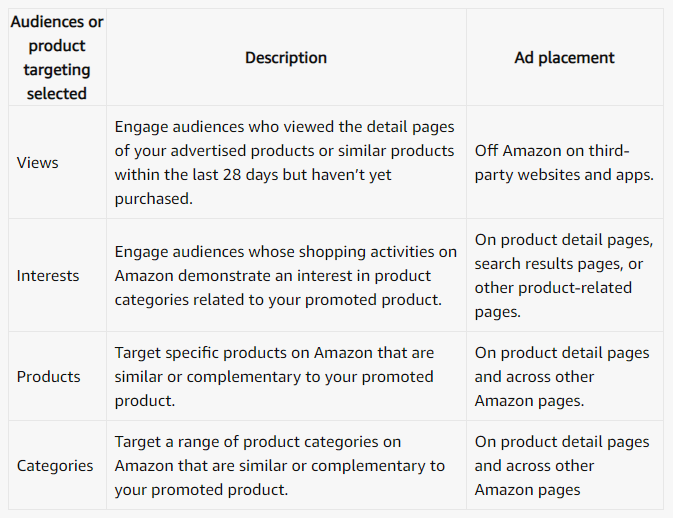 Q: How much do Sponsored Display Ads cost?
Sponsored Display ads are purchased on a cost-per-click (CPC) basis. Ads display at no charge. There is no minimum ad investment required.
Q: How do I get set up?
Select your targeting strategy (audience or product)

Set your bid and daily budget

Choose the products you'd like to promote

Your ad is automatically created and will appear on or off Amazon, depending on the targeting strategy
Read Amazon's Announcement here.
Need help with your Amazon advertisements? Drop us a line: