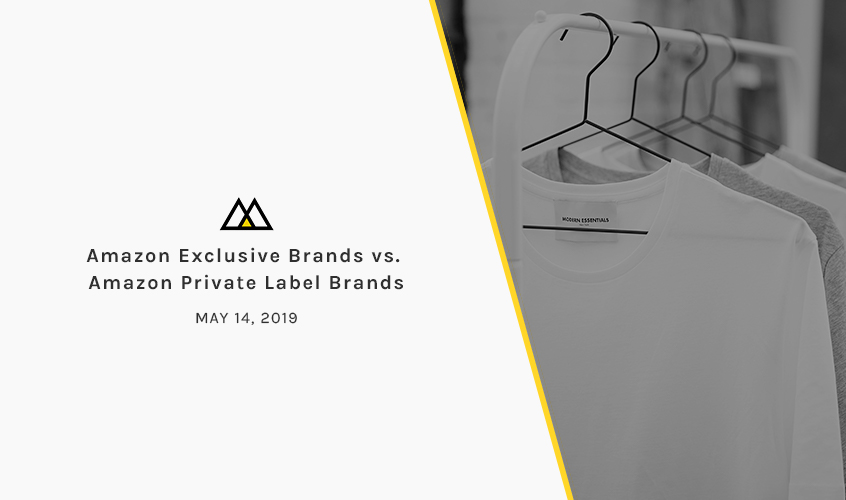 Amazon Exclusive Brands vs. Amazon Private Label Brands
Between Amazon's own private label brands and trying to host Amazon exclusive brands, the retailer is looking to capture business from all angles.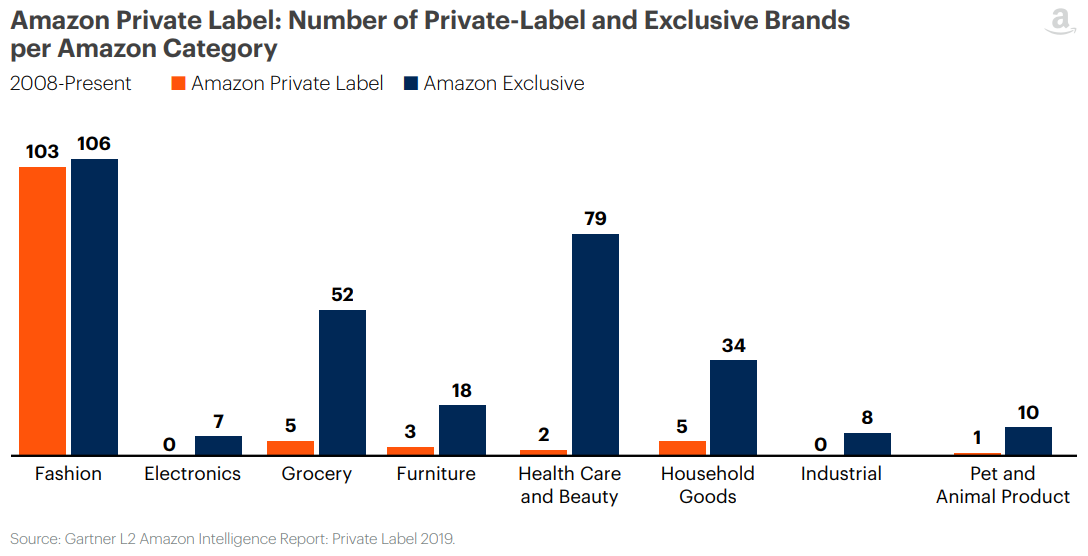 Amazon launched in the private label space in 2009 with batteries – 10 years later, their catalog and mindset has evolved with e-Commerce trends. While the selling giant has a host of private label brands, Amazon's own brands have failed to catch on in the same way that their exclusive brands have.
Amazon's Private Label Brands
Three of the largest categories Amazon has looked to capture with their private label brands are fashion, including men's, women's and children's clothing, household goods and groceries. Marketplace Pulse points out "Amazon has given its private label products a clear advantage in visibility in search results," with exclusive title boxes that can read, "Top Rated from Our Brands." If you ask your Alexa to search for broad categories, it's likely that she will recommend an Amazon Private Label brand if you haven't already searched for or purchased from a specific brand in the past.
Amazon Private Label Categories and Brands: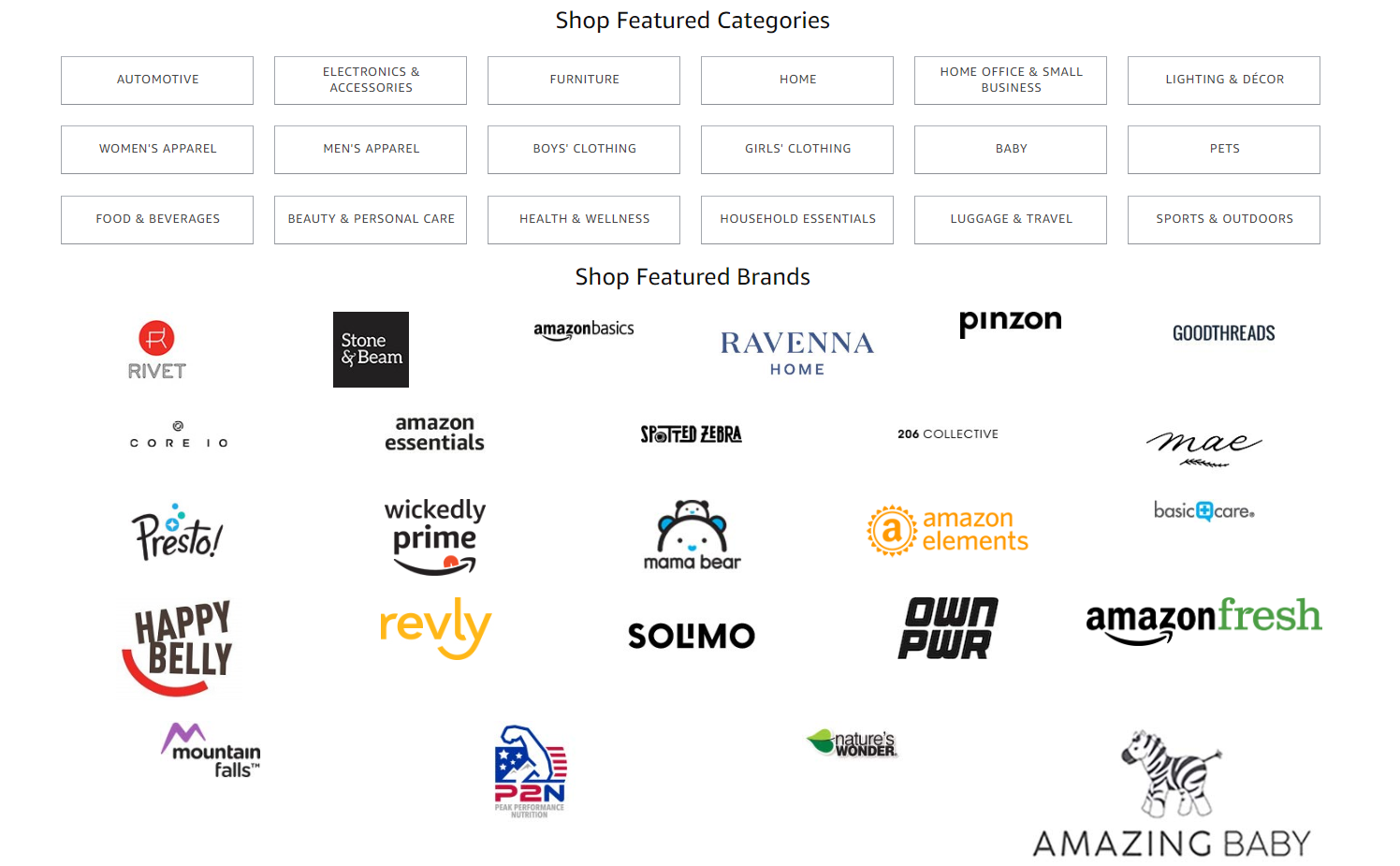 Source: Amazon
Business Insider speculates that brands exclusive to Amazon will help increase customer loyalty, although Private Label brands only account for 1% of Amazon's sales.
Belei, Amazon's Skincare Line
One of Amazon's latest launches in private labels is Belei, which has been advertised as a clean skincare line. From its paraben-free formula to the sleek packaging set against millennial-pink backdrops, Amazon makes their target market clear. It's a smart move, with 50% of teens citing Amazon as their #1 online shopping destination according to a 2019 Gen Z study. Websites such as Elle, Allure, Glamour and Refinery29 all published articles about the launch, and all shared eerily similar titles, making us wonder, how much behind-the-scenes work is going into promoting the seemingly laid-back skincare line.
Belei's name and packaging has a striking resemblance to Belif, an upscale Korean skincare line, in its name and packaging. Amazon faced legal pushback in 2018 when they were sued by Williams-Sonoma for similarities between their top-selling West Elm chair and Amazon's Rivet chair. Amazon no longer sells the chair.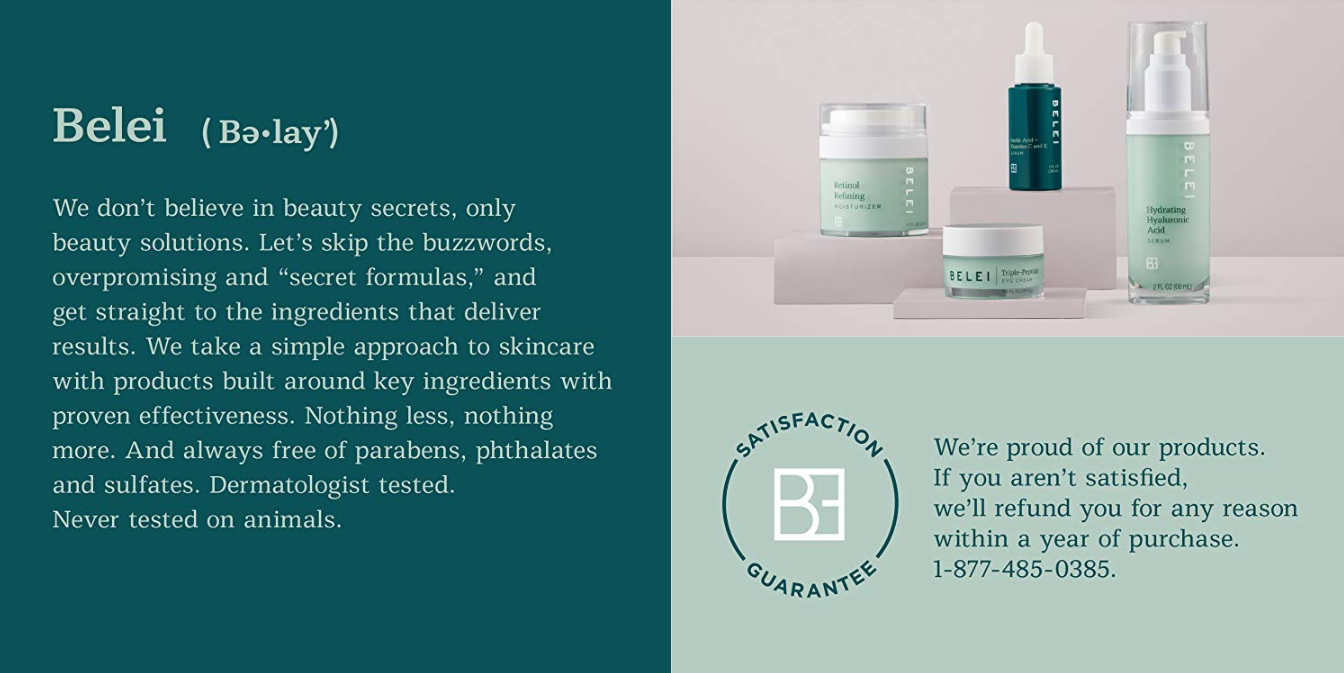 Source: Amazon
Amazon isn't looking to just create their own private label brands – they're looking to disrupt the market with highly-competitive products in every category.
While it may feel like Amazon has the upper hand, brands should feel reassured knowing that optimized content and product reviews resonate with online shoppers and strongly inform their purchasing decisions.