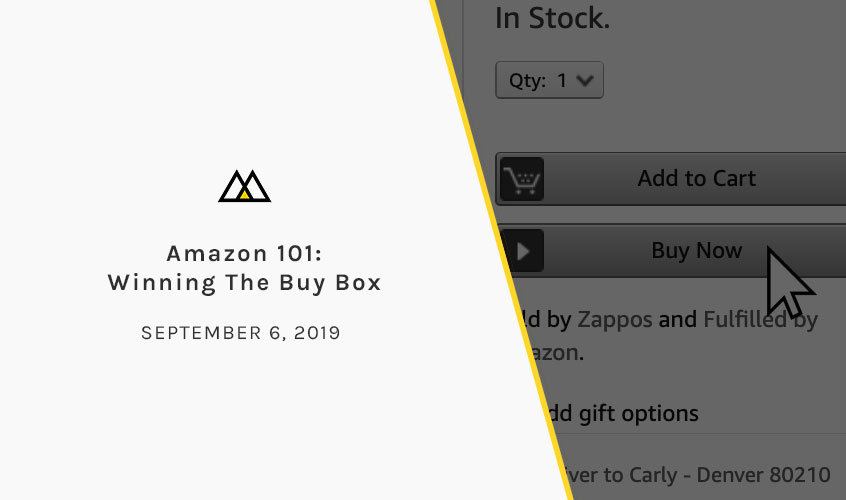 Amazon 101: Winning the Buy Box
To the untrained eye, the Buy Box can be a confusing feature on Amazon, however, it's crucial to seller success. Today Account Director Julia Mihelich helps break down how to win the Amazon Buy Box for selling success.
What is the Buy Box
The Amazon Buy Box refers to the white box on the right side of the Product Detail Page (PDP) where you can add an item to your cart or instantly check out. If multiple sellers are selling a product, they have to compete against one another to "win" the Buy Box. The Buy Box is the seller earning the right to sell that product. You earn that right based on a few variables.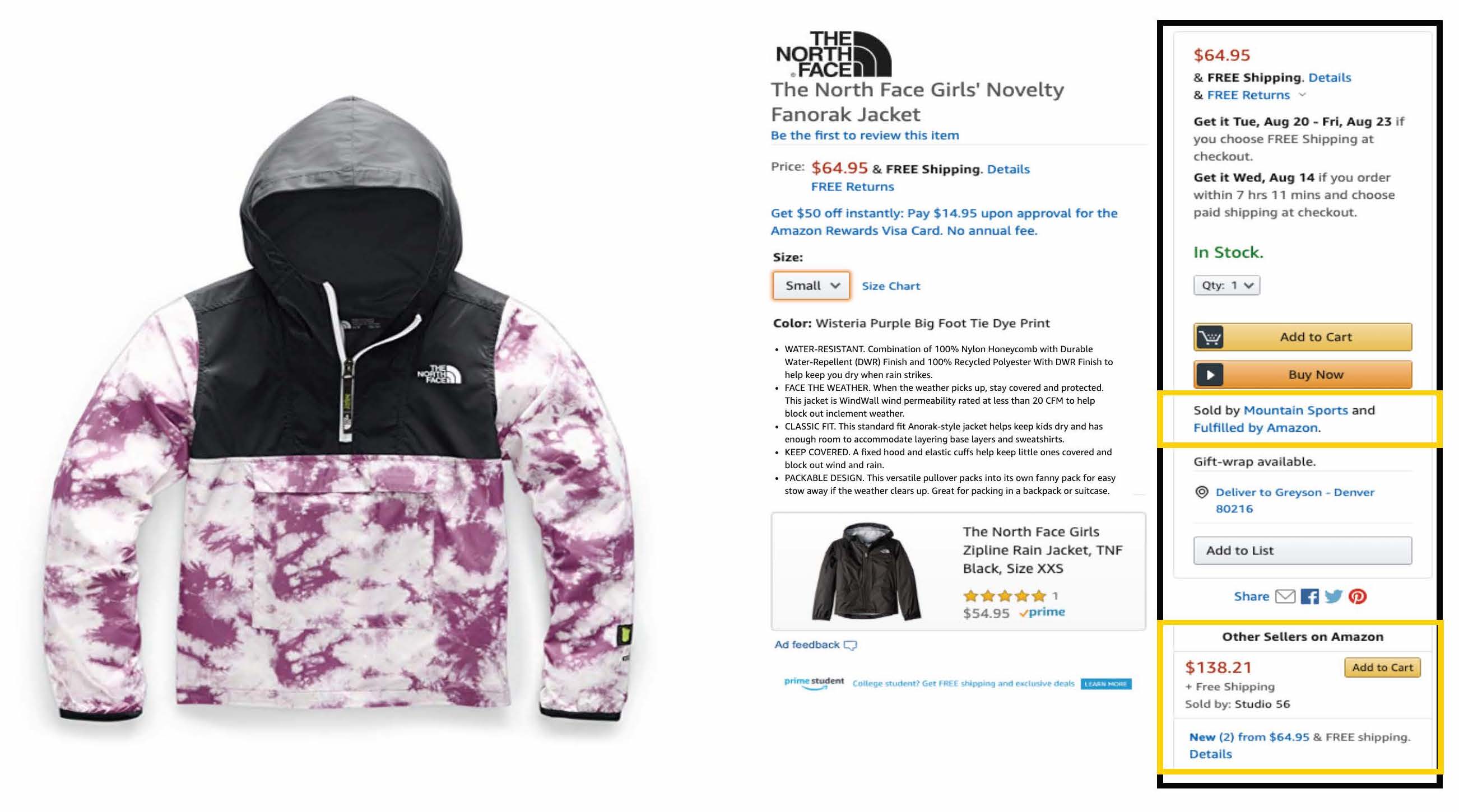 Buy Box Eligibility
Professional Seller Account ($39/month)

Your product must be new

High Seller Rating and Seller Feedback score (Shoot for at least 95%)
Factors that Affect the Buy Box
Price:

The seller with the lowest price on a product typically wins the Buy Box, as Amazon identifies this as the best value to the customer. If you have competitors selling your product, it's important to use a pricing software. Pricing software can help make sure that your product stays within a competitive price range and will continually adjust your price as your competitors adjust theirs. 

Shipping:

Just as Amazon wants to deliver customers the best price, they also want to help guarantee the best quality product to customers. Amazon will always favor Amazon Prime options over the same product that is

FBM

. Prime is more likely to be favored because it sees a higher conversion as a result of:

Free shipping

Amazon A-Z Guarantee

Free Returns

Inventory:

Your product has to be in stock in order to win the Buy Box, or it needs to be in transfer at a warehouse. Once again, a good

product management software

can help make sure that you always have the inventory that you need. 
Buy Box Strategy
In addition to the technical requirements that go into winning the Buy Box, there are also some strategic elements to consider:
Price Parity:

Not only do you want your product to be the most compelling offer on Amazon, you also want to make sure that you are staying competitive with other e-commerce sites so shoppers have an incentive to shop on Amazon. 

Tips for 3P Sellers:

Winning the Buy Box is going to be difficult if the product is FBA as well. Keep this in mind when developing your business plan.

Tips for 1P Sellers:

Make sure that your distribution and strategy are set and clearly outlined prior to going to market to ensure that you're

set up for success

.

Buy Box has Disappeared:

If the Buy Box disappears on your product, this is most likely because it is priced far too high in comparison to products in the rest of the category. Amazon flags this as a potential scam to the consumer and will take away the Buy Box. Customers are still able to purchase your product, but in order to do so they have to click "Available from these sellers." This extra click in the path-to-purchase journey is an inconvenience to customers. More clicks = lower conversion.
Looking for more help on Amazon? Our team of Amazon experts can help: