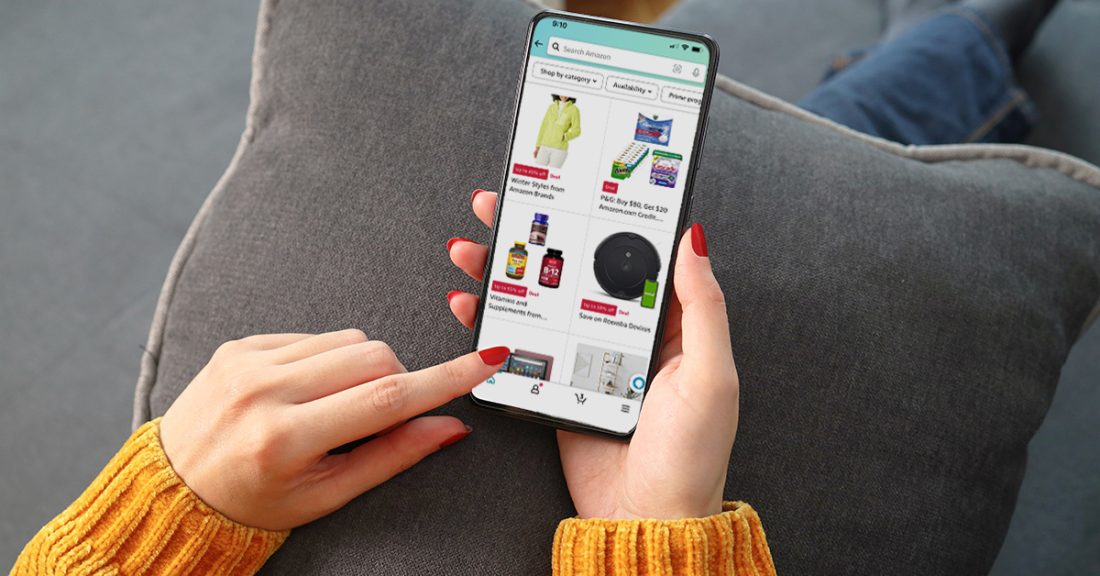 Winning in the Era of Micro-Seasonal Sales Events
As the eCommerce market becomes increasingly more crowded with both marketplaces and brands, it's never been more important to iron out your business's route to success. Already the terrain is shifting as Amazon, still the king of eCommerce, is looking to manufacture big demand-driving events in 2023 and beyond. The groundwork was already being laid for this in 2022 — as we had both a Prime Day and a separate Prime Early Access Sale just a few months later.
As the state of the economy collides with shifts in consumer behavior, brands must focus on creating a more intentional connection with their target audience. The blanket sales events of the past (e.g. Memorial Day Sale, Labor Day Sale, etc.) are increasingly less effective than the many micro-seasonal events that occur throughout the year, across many different categories. These more intimate events create a deeper emotional connection with consumers, increasing the likelihood of conversion.
As with any sudden shift, the immediate reaction can be an overwhelming one! Don't worry and keep reading on — Macarta is here to help!
Even the Smallest Brands have a Lot to Gain
When confronted with a pitch like this, some readers might immediately feel that this information does not apply to their brand. "We're too small," they might think, or, "when big brands are already investing in a sales event, why should I waste money trying to drive sales in competition with them, especially when everything is already more expensive than usual?"
Here at Macarta, we've been in this exact position with a few of our smaller brand partners before, with these same concerns expressed. However, the data proves otherwise. We have the means of analyzing how our brand partners perform during tentpole sales events, broken down by numerous factors (i.e. what types of promotions were run, level of discount, etc.).
The results point to one universal truth — the power of a sales event relies on how much your brand incentivizes purchases. It's a strategy that both small businesses run out of garages and multinational corporations benefit from, and so can you. But before you start slashing prices, let's figure out which sales event is right for your brand.
Determining Your Brand's Sales Event
Whether you're bringing your brand to Amazon, Walmart, Mercado Libre, or any of the eCommerce marketplaces that have come about in the last few years, what's key is identifying the consumer niche that resonates with your brand, and then correlating that with the relevant sales event. But, as we show in our Prime Day Prep Guides, preparing for a tentpole event involves much more than just a price adjustment. Your 2023 promotional strategy must anticipate the multiple variables required for a successful sales event, while remaining a focused component of a larger marketing strategy and plan.
Here are some of the foundational tent pole events that you should consider when coordinating your brand's next move:
Back-to-School & Off-To-College
Remember when the summer heat started to wane and off you'd go to get a new pencil box and assorted crayons? Well in the era of eCommerce, that tradition is thriving in the online marketplace. And while we may associate the shopping season with an adolescent audience, there is no shortage of college students looking for the requisite supplies as Fall classes start up again. Now more than ever, thanks to historic inflation, consumers are counting pennies and are looking for the best deals to meet their back-to-school needs — the perfect segue for your brand to step in and fill that demand.
The Turkey 5
The Turkey 5 (or T5) is the dynamic five-day period encompassing Thanksgiving, Black Friday, and Cyber Monday. This is one of the biggest shopping seasons of the year for eCommerce brands worldwide, meaning it's a fantastic time to capitalize on increased consumer interest for great deals. Remember — incentivizing purchases with great deals is vital for strong performance, along with advertising strategies such as sponsored brand ads and DSP. Plus, if you're working with a reduced budget, be sure to prioritize the post-tentpole void in advertising competitiveness to capture the long-tail demand!
Holiday Shopping
The holiday shopping season typically begins at the T5 for many consumers, whetting their appetite for more shopping and deals. Capitalize on increased consumer spending by working down the Macarta Holiday checklist. To truly set yourself apart in the holiday season, you've got to go beyond the usual adjustments and make important (and strategic) adjustments to your Creative, Advertising, and Logistical operations.
While these three shopping events remain critical for long-term performance in the eCommerce marketplace, there are an endless number of holidays with dedicated consumer groups that are eagerly waiting for the right brand to connect with them. For example, Pet Day may not be a household name, but it's a major sales event that could (and should) be a top priority for any business tangentially related to pet care.
Do you sell festival gear? Offer great deals around the time Coachella tickets go on sale — or the weekend before it starts! Are you trying to get your alien toys off the ground? Well, "May the 4th be with you" on National Star Wars day. The possibilities are endless — and vital for longevity in today's behemoth internet marketplace.
Deciding Your Sales Event Strategy
Macarta approaches sales events with a three-pronged strategy targeting each key stage. Utilizing a holistic approach, you must tailor your plan toward outperforming the unique variables that make up the lead-up, the event, and the tail-out. Let's break them down:
The Lead-Up — Laying the groundwork for a successful sales event requires advanced work using sponsored ads and DSP to get in front of as many consumers as possible. Here we prioritize retail readiness, while setting the stage to slash prices and offer great deals.
The Event — Once the big day has arrived, the strategy shifts from a ground game to logistical management. At this point in the promotional lifecycle nearly every brand participating will have grown their ad budget exponentially. To keep costs low for our partners, and because we've already extensively built demand, our gameplan transitions into maintaining an advertising equilibrium (give or take a few appropriate adjustments in light of trends and encouraging data), choosing to let loyal customers and organically found consumers enjoy the big price cuts and promotions. All this is intentional as it keeps our brand partners from overextending and missing a desired ROAS (Return on Advertising Spent).
The Tail-Out — After the sales event has ended, we readjust our strategy one last time to swoop into the advertising void that follows and pick up all the stragglers. While other agencies might end their campaign immediately following as event, Macarta targets the consumer demand which still remains after the event. Once again our brand partners enjoy a great ROAS during this period, thanks to the reduced CPC (Cost Per Click) from reduced campaigns.
The most important common denominator to bear in mind across these three stages is retail readiness. It should be the driving force, setting the purpose behind any promotion or price slash. Do you want to slash prices periodically to convert holdouts into purchases? Or are you promoting limited-time offers to increase your brand visibility? Both are equally viable strategies, but you must be prepared with inventory and you must have a purpose — otherwise, you may have a hard time connecting with consumers.
With the right combination of retail readiness and targeted promotions, you can almost guarantee a successful sales event. Don't believe us? Check out our Turkey 5 results, where Macarta applied these strategies for our Brand Partners, and achieved success in 2022, 2021, 2020 & 2019 (years notoriously plagued with major hits to global commerce, such as an unprecedented supply chain crisis).
Taking Your Brand to Latin America
Despite our newfound global interconnectedness, eCommerce businesses in the United States continue to remain American-centric when developing their brands. This is shortsighted, as some of the fastest-growing eCommerce marketplaces are emerging in Latin America. Thanks to much-needed shifts in global wealth, a new generation of consumers is rapidly emerging to engage with the global economy. Just look at how Macarta helped drive dramatic growth for the multinational conglomerate 3M there.
LatAm has its own high-performing sales event in the eCommerce marketplace, Mercado Libre, which has periodically given Amazon a run for its money in the region. Plus, as Amazon (and other marketplaces) start to diversify their tentpole calendars, don't be surprised if formerly regional shopping events become integral parts of the global retail landscape.
Let's take a look at two of the largest players, Mexico and Brazil, and some of their unique retail events:
Mexico
While some sales events are staples throughout the world (ex. Christmas), the 2023 Mexican eCommerce calendar offers further opportunities to grow your brand.
An annual celebration of childhood and raising awareness for children's education and welfare, this holiday is great for brands that cater to children-related products.
Easily the biggest online sales event in Mexico, retailers and businesses offer deep discounts, great deals, and exclusive promotions. There is no specific date each year, but look for it at the end of May. For more information check out Macarta's breakdown of Hot Sale 2022.
Both an online and offline shopping event throughout Mexico with discounts and promotions across all categories. It's unofficially Mexican Black Friday.
Brazil
Similar to Mexico, global tentpole staples play important roles in the Brazilian eCommerce retail year, but unique holidays offer great opportunities for brands.
February 20 – 22: Brazilian Carnival
One of the biggest holidays in Brazil, Carnaval is a huge public celebration before Lent begins. Renowned for its music, food, and dance, brands that work in festival circuits would be wise to factor the lead-up to this major date into their budgets.
While the US celebrates as well, Mother's Day in Brazil is one of the most profitable holidays in the year. Brands that look to capitalize on this holiday in the US would do well to consider expanding into LatAm.
The Brazilian equivalent of Valentine's Day, the holiday is celebrated by gift-giving and ranks as one of the most commercially successful sales events in the year.
As we head forward into 2023, there has never been a better time to begin preparing for all the possible events your brand could thrive in during the coming months. Thankfully, we can help! Macarta is a multinational full-service marketplace agency specializing in retail media to drive growth and sustained success for its brand partners. Reach out to us here, and let's get started.
Before you go…