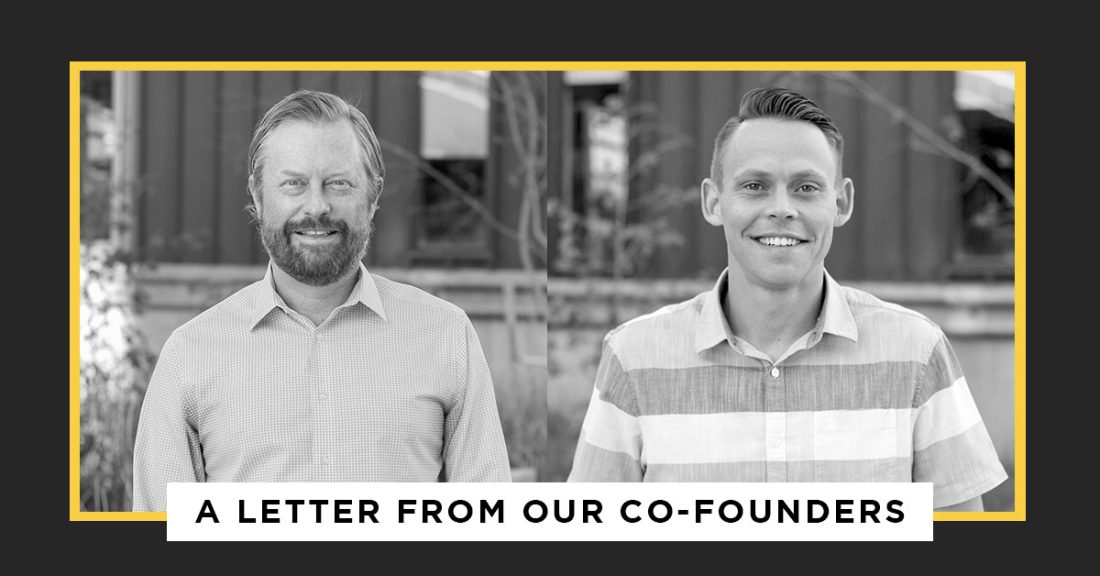 2022: A Letter from our Co-Founders
As we welcome a new year filled with new opportunities, new technologies, and new insights, it's important to take a look back at the previous year to celebrate our successes and be mindful of our challenges.

For the second consecutive year, Macarta was awarded a spot on the Inc. 5000's Fastest Growing Companies list — and we gained ground! Moving up 233 spots from the previous year, we landed at #1,124 nationally for 2022. It's an absolute honor to receive this award again and we look forward to continuing our growth in 2023.
"We are thrilled to be recognized for the second straight year by Inc. 5000 as one of the fastest growing companies. Our roster of Global Brand partners continues to grow and we value our relationships with each and every one of them. Kudos to the entire Macarta team for making all of this happen."

— Mike Hodges, Co-founder & CEO
We also placed 89th nationally for Advertising & Marketing companies, were ranked 41st amongst all businesses in the state of Colorado, and came in 30th for companies based in Denver.

Macarta saw huge results in 2022 with Prime Day and holiday shopping. Sales for our brand partners during the annual Prime Day event increased 125% vs. 2021. During the holidays Macarta's global brand partners, including those in affiliation with our Mexico City and São Paulo offices, saw total revenue increase 35% on Black Friday compared to last year. And on Cyber Monday, we saw a 17.1% increase in ROAS for our brand partners across the board, meaning their advertising dollars had even more bang for their buck.

Speaking of our LATAM team, Macarta Mexico and Macarta Brazil were publicly praised by Amazon for their efforts the last few years with helping 3M reach success on the platform, resulting in a case study by Amazon. Reaching new audiences for our brand partners in creative and tech savvy ways will always be a driver of what we do here at Macarta, and we are incredibly proud of our teams in Mexico City and São Paulo!

This past year, Macarta was also officially recognized as an Amazon Advanced Partner, a prestigious position within Amazon's directory of trusted agencies for services such as paid search and advertising strategies, content and creative optimization, on-site analytics, and more. This shortlist comprises about 200 companies and we are thankful for our team's hard work that led us there.

Lastly, in 2022 Macarta launched its Amazon Vendor Recovery program through an automated accounting software partnership that helps recoup overbillings and shortages for our brand partners. This past year alone, Macarta has identified over $2.2 million in lost profits and has helped our brand partners take the actions to recover those funds.

With each year of this decade ticking by quicker than the last, it's a little hard to believe that we're already in 2023. This year will see continued global expansion for Macarta in Latin America, Europe, Australia and the UAE. We will also continue our ecommerce marketing and retail media services on marketplaces such as Walmart, Mercado Libre and more.

Thanks to our amazing teams across the globe and their resiliency throughout another year of growth amidst variable market conditions—and a special 'Thank You' to our brand partners around the world and for the trust our teams have earned with you. Macarta stands ready to forge paths known and unknown this year, grounded in our partnership philosophy, leveraged by our marketplace expertise, and solidified by our thirst for constant innovation.

Here's to a prosperous 2023 for all!

Mike & Stephen