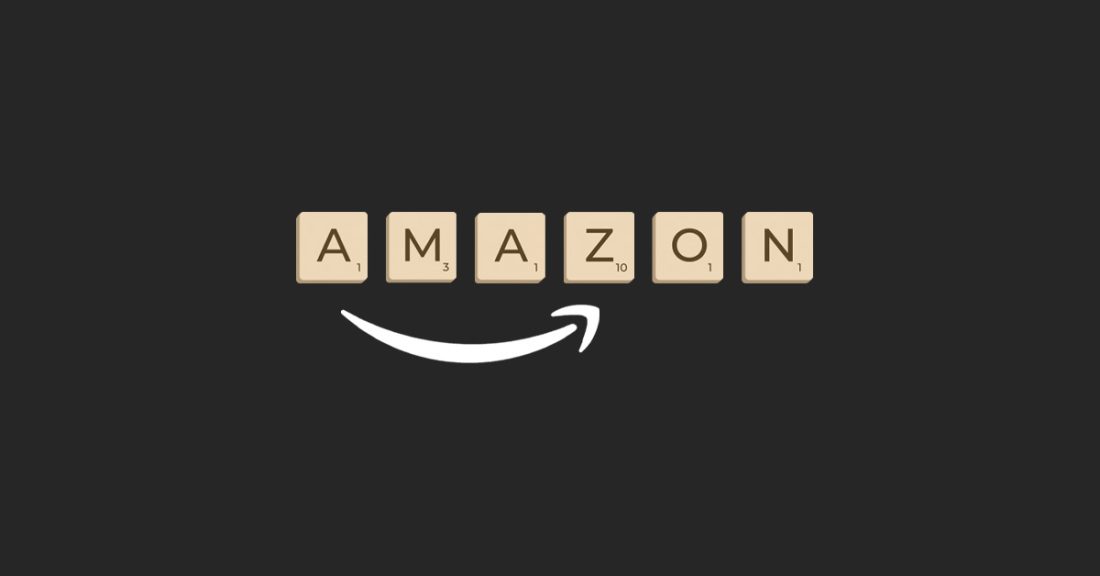 Amazon 101: Amazon Acronym Key
Amazon is unlike many other e-commerce marketplaces, and with that, there comes a steep learning curve. The first step to decoding the retail giant's unique brand of jargon — learn Amazon acronyms. Luckily, we speak Amazon fluently, and have compiled an easy A-to-Z list of key acronyms.
#
1P — First Party (or, Vendor Central)
3P — Third Party (or, Seller Central)
3PL — Third Party Logistics
A
ACPC — Average Cost Per Click
ACS — Amazon Creative Services
AGS — Amazon Global Selling
AMC — Amazon Marketing Cloud
AMG — Amazon Media Group
AMS — Amazon Marketing Service
APS — Auction Preferred Stock
ARA — Amazon Retail Analytics
ASIN — Amazon Standard Identification Number
ASP — Average Selling Price
AMZ (or AZ)  — Amazon
B
BSR — Best Seller Rank
BTB (or B2B) — Business to Business
BTC (or B2C) — Business to Consumer
C
CAGR — Compound Annual Growth Rate
CASIN — Child ASIN
CB — Chargeback
CC — Customs Clearance
CCR — Counterfeit Complaint Rate
CF — Customs Fulfillment
CLR — Category Listings Report
CPA — Cost Per Action
COGS — Cost of Goods Sold
CPC — Cost Per Click
CPM — Cost Per Thousand Impressions
CPP — Cost Per Purchase
CTA — Call To Action
CTR — Click Through Rate
D
DS — Dropshipping
DTC — Direct to Consumer
DCM — Display Child Model
DPM — Display Parent Model
DPVR — Detail Page View Rate
E
EAN — European Article Number
EBC — Enhanced Brand Content
EFN — European Fulfillment Number
ETC — Estimated Time of Completion
F
FBA — Fulfillment by Amazon
FBM — Fulfillment by Merchant
FC — Fulfillment Center
FFP — Frustration Free Packaging
FNSKU — Fulfillment Network Stock Keeping Unit
G
GS1 — Global System of Supply Chain Standards
GTIN — General Trade Item Number
H
HBA — Health & Beauty Aids
HSA — Headline Search Ad
I
IPI — Inventory Performance Index
ISM — In-Stock Manager
K
KPI — Key Performance Indicators
L
LBB — Lost Buy Box
LSA — Lock Screen Ads
LTH — Long Term Hold
M
MAP — Minimum Advertised Price
MCF — Multi-Channel Fulfillment
MCI — Multi-Country Inventory
MF — Merchant Fulfilled
MFN — Merchant Fulfilled Network
MKL — Master Keyword List
MoM — Month over Month
MSDS — Material Safety Data Sheet
MSRP — Manufacturer's Suggested Retail Price
MTD — Month to Date
MWS — Marketplace Web Services
N
NARF — North American Remote Fulfillment
O
OA — Online Arbitrage
ODR — Order Defect Rate
OOS — Out of Stock
OTC — Over the Counter
OTP — One Time Password
P
PASIN — Parent ASIN
PDA — Product Display Ads
PDP — Product Detail Page
PL — Private Label
PO — Purchase Order
POC — Point of Contact
PPC — Pay-Per-Click
Q
QBR — Quarterly Business Review
R
RA — Retail Arbitrage
ROAS — Return on Advertising Spend
RTB — Real Time Bidding
S
SAS — Strategic Account Services
SB — Sponsored Brands (advertising)
SC — Seller Central
SD — Sponsored Display (advertising)
SDS — Safety Data Sheet
SEO — Search Engine Optimization
SFP — Seller Fulfilled Prime
SKU — Stock Keeping Unit
SnS — Subscribe and Save
SOP — Standard Operating Procedures
SP — Sponsored Products (advertising)
SSP — Supply-side Platforms
T
TACOS — Total Advertising Cost of Sales
TOS — Terms of Service
U
UPC — Universal Product Code
USPTO — United States Patent & Trademark Office
V
VA — Virtual Assistant
VC — Vendor Central
W
WFS — Walmart Fulfillment Services
WL — White Label
WoW — Week over Week
WPI — Wholesale Product Investments Spreadsheet
WS — Wholesale
Y
YoY — Year over Year
YTD — Year to Date
Need support navigating the complexities of Amazon? We're here to help. Macarta is a full-service marketplace agency specializing in retail media to drive growth and sustained success for its brand partners. Reach out to us here, and let's get started.