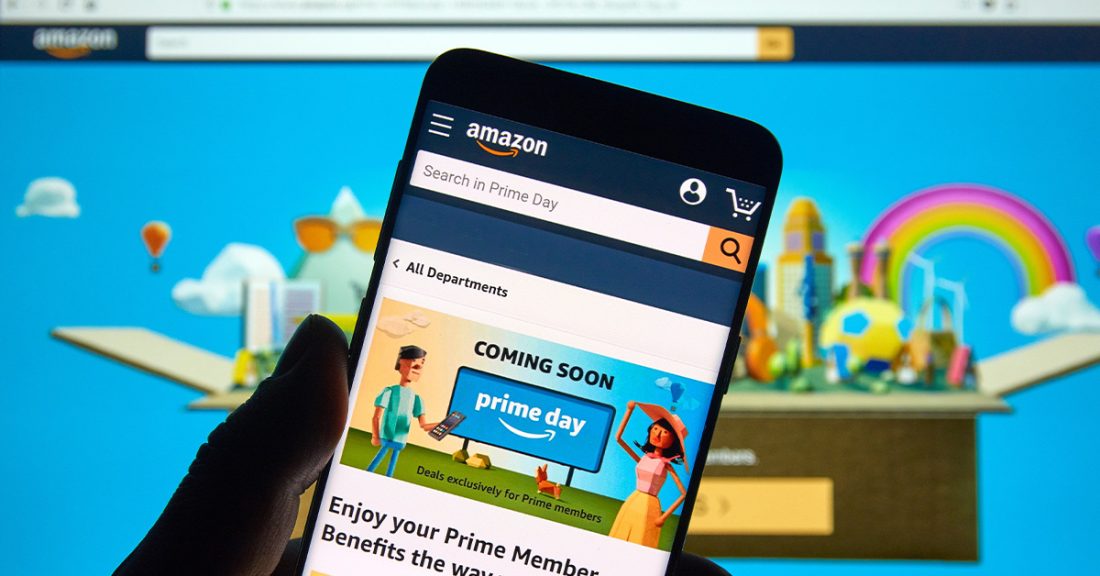 Prime Day 2023: The Ultimate Seller's Guide
It's almost summer, which means Prime Day is right around the corner, and suspense-loving Amazon has just released the exact dates. Amazon Prime Day 2023 will take place on July 11th & 12th — so mark your calendars.
As the global leader in e-commerce, Amazon holds immense influence over consumer trends and industry standards. Amazon Prime Day (and the Prime Early Access Sale) have become crucial barometers for understanding consumer behavior and effective marketing strategies. These events provide valuable insights into the products and content categories that businesses should focus on promoting, not only on Amazon but on their own platforms as well. 
For the last few years, Prime Day came with "unprecedented" preceding it. However, despite the volatility of the market our brand partners continue to see success during Prime Day year after year with the support of our team. In this post, we're sharing some of our extensive Prime Day knowledge so you can reach new heights this Prime Day.
In this post, we'll be covering: 
Prime Day 2023 Prep

Leveraging Resources
Inventory Planning
Advertising Strategies
Paid Search Timeline
Content Strategy
Leverage Resources 
Right now, especially if you are a smaller business, you should be leveraging all of your available resources to start driving awareness. 
Consider using these options to drive consumer awareness in the coming months: 
AMAZON LIVE

— Run an Amazon Live on products you are highlighting for Prime Day leading up to and on the day of the event to increase detail page traffic. 

AMAZON POSTS

— Posts are a simple, easy way to repurpose your social

content on Amazon. Amazon Posts appear not only on your product detail pages (PDPs), but on comparable competitor products as well. 
SOCIAL MEDIA

— Now more than ever is the time to lean into your social media following. If your advertising budget is tight, optimize your content and link to your Brand Store and specific PDPs on your social media channels. Also —

check out how TikTok can actively drive major sales traffic

. 
Start Planning Inventory
Here are seven factors that will impact expectations and outcomes when it comes to inventory planning: 
Consider changes to shopping habits from year to year 

Think tactically and specifically when forecasting 

Time your supplier orders properly 

Order sooner rather than later 

Take into account non-Amazon inventory and order accordingly 

Choose an advertising strategy in advance 

Leverage email marketing to direct customers to your own site 
Advertising Strategies 
There are a number of ways you can advertise during Prime Day depending on your desired outcome. Get familiar with the different advertising types and choose the strategy — or combination of strategies — that is right for your brand. 
Sponsored Brand: Drives to a specific brand store subpage or custom landing page 

Sponsored Product: Always-on approach helps your post-Prime Day relevance and efficiency 

Sponsored Brands Video: An eye-catching ad type utilizing video. This helps cut through the clutter of search results 
If you have a limited budget: 
You'll want to shift strategy to focus on higher-converting, more refined keywords that can help minimize cost 
If you have a high budget: 
Sponsored Product:

High-converting ad type 

Sponsored Brand:

Utilize all 3 available options with standard images, lifestyle images, and video

Sponsored Brands Video:

Test multiple videos for multiple products to more ad placements 

Demand-Side Platform (

DSP

):

In order to capitalize on Prime Day's increased traffic and sales, you'll want a full-funnel strategy

before

,

during

, and

after the event: 

Before: In the weeks leading up to Prime Day there is a consumer behavior shift, where shoppers start window shopping and learning about brands/products, meaning you'll want to shift focus into upper funnel audiences/placements with an emphasis on consideration. Once you've engaged and generated interest with target shoppers, keep on them with lower-funnel DSP or remarketing segments. 

During: To stay competitive, you will want to invest heavily in both upper and lower funnel — but remember that these high-traffic events generate higher conversions, but staying the most engaged costs a higher sum. 

After: Once Prime Day has passed, we suggest continuing to invest in lower-funnel remarketing tactics. You'll likely have higher audience numbers during this period, allowing you to speak to consumers who have not converted (yet!) to encourage future purchases. 
If you're prioritizing long-term goals: 
Upper Funnel DSP: Great for exposure and retargeting 
Prime Day 2023 Paid Search Timeline 
Below are a few important action items to help inform your paid search Prime Day strategy. Consider this timeline in the weeks leading up to the event in order to capitalize on the countless amount of shoppers hunting for deals:
2 weeks before Prime Day

: Let any new Sponsored Product, Sponsored Brand or Sponsored Brands Video campaigns that you're launching for Prime Day run at least two weeks before the event so that relevancy can build, making your ads more competitive within the ad auctions. 

1 week before Prime Day

: Increase your branded keyword bids. Competitors will begin ramping up their bids as well, so it's important that you become diligent in defending your branded ad placements on Amazon. Some branded keywords will increase $1 to $2 higher than the usual CPC, so keep an eye out on those terms! 

A few days before

: Begin increasing your campaign budgets at least a few days before Prime Day. The sheer volume of shoppers on Amazon is HUGE during the event, so be tenacious about capitalizing on all that traffic. 

Before, during, and after

: Run a branded-keyword Sponsored Brand ad before, during, and after Prime Day — this is an incredible top of search placement that you'll want to utilize to protect your branded ad placements on Amazon, especially when competitors are ramping up their ad spend. 
Content Strategy 
You know your Amazon presence better than anyone — but are you using that space as effectively as you could? Here are just a few of the most vital facets of your Amazon store that should be given the most attention in the coming weeks! 
Brand Store — Explore our Complete Brand Store Guide for all the tips and tricks you'll need to make an eye-catching (and memorable) brand store. 

Product Display Page — Few things drive prospective customers away like a poorly designed PDP. If it looks like you don't care, why should the consumer? Here are the top three aspects you need to focus on:
Copy — In the post-Covid world, those old Keywords you've been using may no longer be indexing like they used to. Redefine your keyword strategy (without keyword stuffing) and make the title descriptive, informative, and optimized for Amazon SEO. Likewise, for the bullets, pure tech specs aren't going to win over a wary customer. For helpful tips on efficient copy uploading, check out

our step-by-step guide to updating content

. 

Images & Video

— Did you know that you can have 7 images (or 6 images, 1 video) on your PDP? That's 7 pieces of free advertising to show off the best your products have to offer, and that space shouldn't be neglected. Wowing imagery is the way of the future, and if you need proof,

here's how we used it to

double

one of our brand partner's sales

. 

A+ Content

— This is where you get to blend copy and design with branded and attention-grabbing ways. If you haven't heard, Amazon released the Creative Asset Library: a new tool that streamlines your creative process.

Let us walk you through how to use it using our handy guide

! 
Posts & Follows — Increasing brand awareness is a never-ending task, yet large events are the perfect opportunity to generate buzz. Capitalize on the days and weeks leading up to Prime Day and then reinforce your brand's unique vision with Amazon Posts and Amazon Follow.