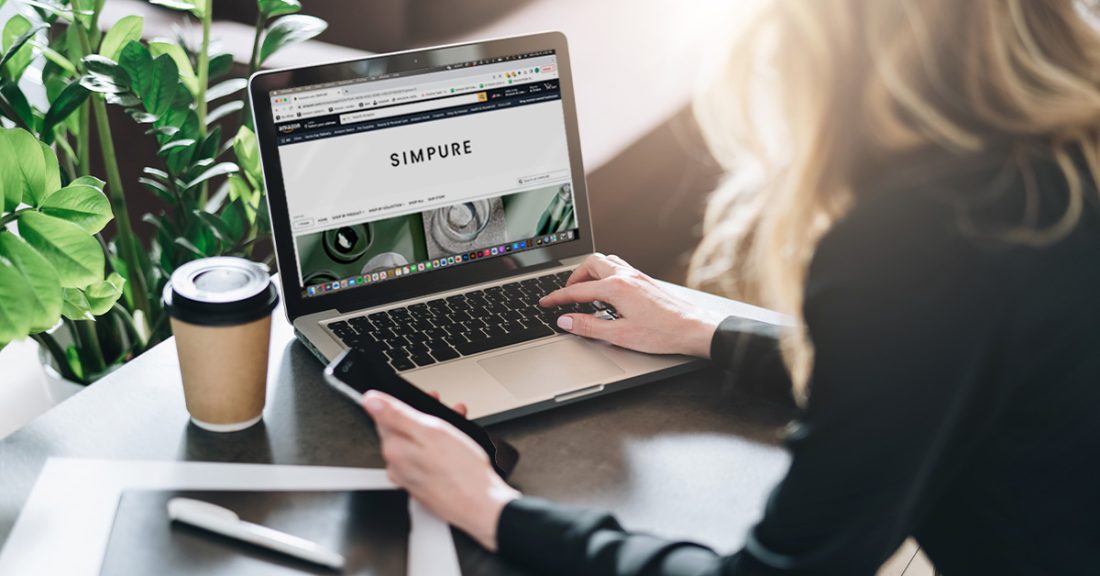 How to Create an Amazon Storefront for Your Brand
 Amazon Storefronts allow online retailers to create a branded presence on Amazon to better connect with shoppers. There are some things to remember when creating an Amazon Storefront that can make all the difference and help you sell more online.
What is an Amazon Storefront?
An Amazon Storefront, also known as a Brand Store, is the equivalent of an eCommerce website for brands on Amazon. A curated destination for retailers to showcase their full range of products and create a unified shopping experience, storefronts serve to raise brand awareness and increase product discoverability.
Through Brand Registry, you can create a storefront by first creating a seller account and then becoming registered with Brand Registry.
Amazon Storefronts are comprised of a homepage and subsequent subpages where shoppers can learn more about the brand and shop by category. As the first engagement point, the homepage should include top-selling products and brand information. Subpages can break out products by category, and include additional brand information, imagery, and more. When it comes to Amazon Storefronts, there's a lot of room for creativity.
Quick Tips for Creating Amazon Storefronts
Tip #1: Feature your top-selling products front and center on the homepage to gain even more traction for those products and to help shoppers find what they are looking for quickly.
Tip #2: Organize your navigation by categorizing your catalog. This helps shoppers easily find products and filter by category.
Tip #3: Display a video on your homepage.

70% of shoppers use videos to make a buying decision

, so this is a key opportunity to set your brand apart from the competition, show off your products, and connect with customers on a deeper level by articulating brand values and more.

Tip #4: Regularly check Brand Store analytics to optimize continuously.
Tip #5: Create a vanity URL that directs to your storefront. This URL can be used to direct traffic from external locations. EX: amazon.com/yourbrand
Tip #6:

Limit the number of clicks that it takes for customers to add products to their cart or visit product listings. The more effort the store visitor needs to make, the less likely they will continue to engage with the store.
How to Create the Best Amazon Storefront Experience for Customers
It's important to make regular updates to your Brand Store to ensure it stays relevant and engaging for shoppers. Consider seasonal updates and regular refreshes. Seasonal updates may occur quarterly, while an annual refresh should include new assets and creatives from the past year. In short, if there is a change to your eCommerce site, there should be an update to your Brand Store as well.
Planning Major Sales Events
Update your storefront for major sales events, holidays, and seasons with on-theme assets and messaging to make your products relevant and to promote top-selling, new, and/or low-performing products. Some ideas to improve sales events include:
How Can Macarta Help?
Our team has been creating Amazon Storefronts for our brand partners for years. We know the ins and outs of Brand Store capabilities and can help you stand out from the competition with an eye-catching layout, visuals, navigation, and more.
See more with the Bravado Capsule Collection.
Recap for Creating Your Brand Storefront
What is an Amazon Storefront?

It's like an eCommerce site, but on Amazon. Storefronts allow brands to showcase products in a single location, and highlight top content, images, personalized branding, and logos.
Enhance Your Storefront

with clean navigation, video(s), eye-catching imagery, brand information, and more. 
Practice Consistency.

Update your storefront seasonally or at least annually to keep assets fresh and capitalize on events.
How Can Macarta Help?

Our team has years of experience creating Brand Stores for our partners. We can help you create yours from scratch and update it effectively to help you make the most out of seasonal events.

Contact us here

to get started.