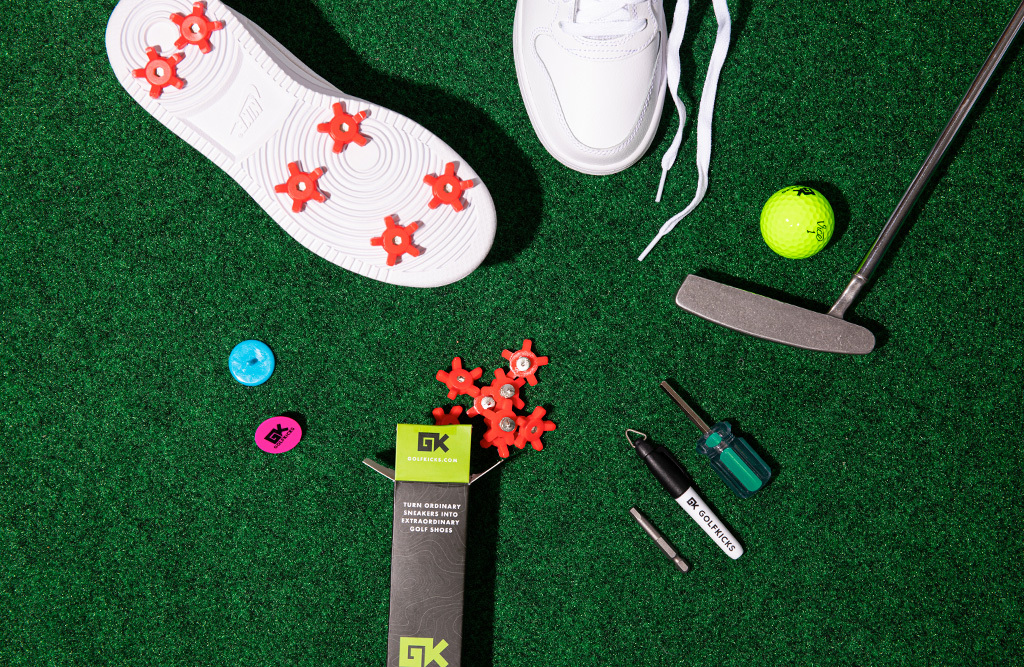 Case Study: How We Helped This Brand Increase Sales 2X
It's no secret that clean, high-resolution visuals are key to cashing in on Amazon. Having a wide selection of multi-purpose images at your disposal can do wonders for your business, both on and off Amazon.
In 2019, our partners at Golfkicks came to us with a dream to sell big on Amazon. They had just aired on Shark Tank and were ready to kickoff their business on Amazon. Fast-forward to 2020, business was booming and they were ready to step it up a notch. Our solution? Take their creatives to the next level through a comprehensive asset update.
At Macarta, we have a robust roster of creative partnerships to ensure our brand partners have access to the best resources. This time, we turned to our partners at Soona, a virtual photo and video production studio. The best part about Soona is the interactive, hands-on experience. From brainstorming the shot list to a live chat during the shoot, we were able to creative direct virtually and provide feedback based on our end goal. Once the perfect shots were achieved, we fully redesigned the Golfkicks' Brand Store, product detail pages, and ad creatives with the elevated imagery to create a consistent brand presence and drive traffic on Amazon.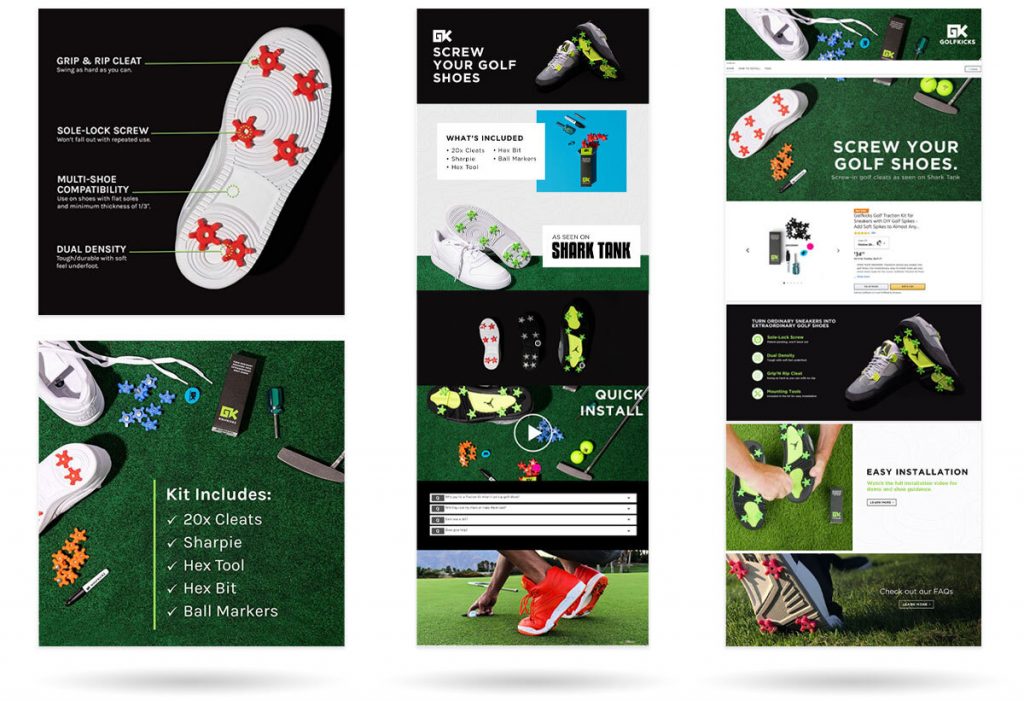 Our experience with the Macarta/Soona teams was simple, fun, and effective! We get a ton of customer content every day but needed some professional-grade photos and videos. We're about to redesign our golf product and launch a baseball product as well and hope to do it all over again.

– Tyler Stuart, Co-Founder of Golfkicks

With a strategic shot list, Soona's support, and our Amazon design expertise — in tandem with other factors that play into product success on Amazon — we more than doubled Golfkicks' brand visibility one month after submitting the content refresh: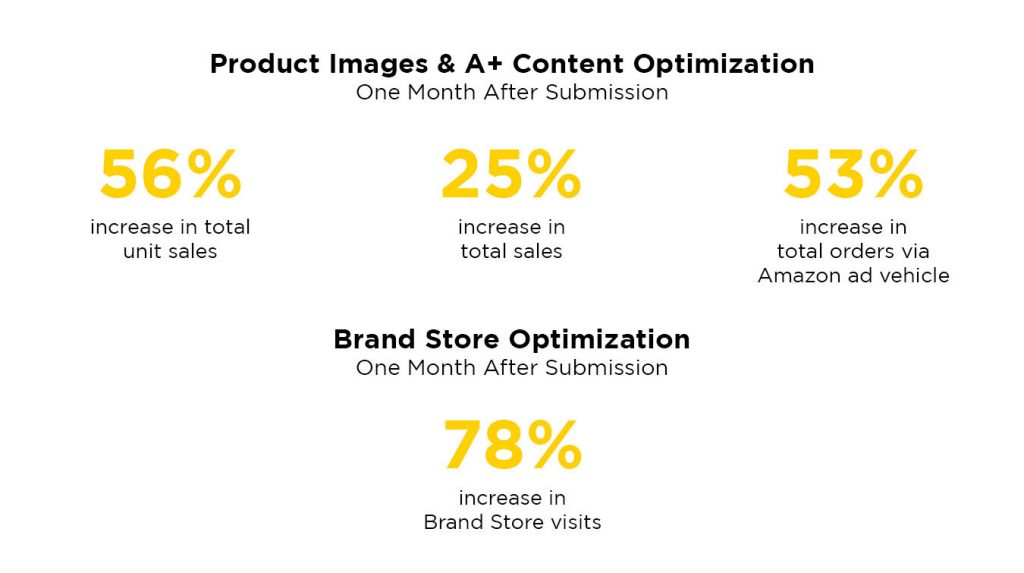 Although Amazon does not yet provide direct creative performance metrics, we are able to track sales and traffic spikes by scheduled submissions and coordinated advertising efforts.
With all the clutter on Amazon, a consistent brand experience is crucial to connect with consumers and meet them at all stages of the sales funnel. If you want to win big on Amazon like Golfkicks, drop us a line here. Our expert Creative Team is here to help you reach your long term business goals.