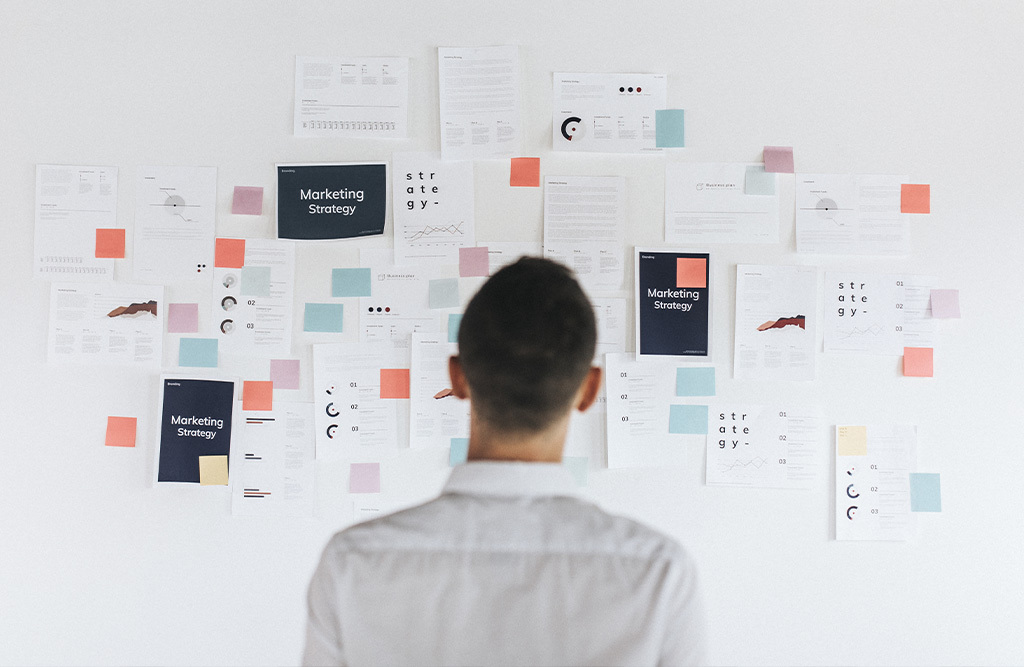 Prime Day Prep 2021: Content Strategy
Our last and final post of this Prime Day Prep series is all about optimizing your content strategy. Content — that is, copy and creative assets — are your bread and butter. It is an essential and highly important cog in the Amazon wheel of selling successfully, especially when it comes to making the most of Prime Day.

In this post, we'll be covering:
Brand Store Updates
Product Display Page (PDP) Best Practices
Posts & Follow
Remember, Prime Day is set to occur June 21 – 22. Be on the lookout for when Amazon officially announces and subscribe to our newsletter to stay up to date on the latest trends, announcements, and blog series.
Subscribe to the Macarta Monthly
Brand Store Updates
As Amazon becomes more user friendly, it has added numerous tools and updates that help connect shoppers with their favorite brands faster and easier. One of the most powerful ways this is happening is with the brand store. Since it functions as the virtual version of an in-store shopping experience, it is not only common but highly recommended to switch up the layout for new seasons and especially for major sales events like Prime Day.

Is there a specific product or collection your brand is pushing this Prime Day? The brand store is a fantastic opportunity to create more visibility. Just as merchandising coordinators in a brick-and-mortar retail store will change up the layout for a big event, so should you with your brand store. When a customer enters, they should be greeted with an organized shopping experience and a direct path to the featured product(s).
Amazon Brand Store: A Complete Guide
Make sure to keep your main navigation and subpages familiar and easy to use while also adding these new subpages and promotional tiles for the best results.


Product Display Page (PDP) Best Practices
Check Your Titles
When was the last time you critically evaluated your product's title on Amazon? If it's been more than 2 quarters, then it's time for a refresh — especially with Prime Day knocking at the door. As seasons change and new shopping trends emerge in a post-COVID world, the keywords that you've been relying on may not be serving you as best as they could be. Make sure to revisit your titles and optimize them with the highest converting keywords.

Just remember to balance those keywords with a clean and easy to understand title. Keyword stuffing is visually unappealing and hard to decipher for shoppers looking to make a quick purchase on hot deals.

Bonus Tip: Look at what trending on Tik Tok #AmazonFinds
Button Up Your Bullets
The bullets are where you have the opportunity to convey your top value props — succinctly. In a world where customers are inundated with information, skimming is how shoppers cut through the noise. Do them a favor by including only the most important and vitally necessary information they need to make a purchase. The trick here is finding creative ways to convert these skimmers into readers (and eventually buyers).

The other major thing here is to seamlessly blend copy and keywords. While you may not have been able to use all the keywords you wanted in your title, this is the next opportunity to employ them tactfully.
Invest In Images
Pop quiz: On average, how many images can you upload to a PDP?
Answer: 7

Lucky for you, that's 7 opportunities to "Wow" a customer with enticing visuals that continue to articulate your product (or brand's) story. It's recommended to use a blend of lifestyle imagery along with supplemental images (maybe with graphic overlays?) to convey even more value. Consider using an image tile to show the "anatomy" of your product or to point to specific use-cases. Whatever you end up using, be sure that there is variety and the images are professional quality.
See How We Helped This Brand Double Sales with Striking Imagery
Adjust Your A+
It's called A+ Content for a reason: this is one of your best opportunities to land the sale. It's where you get to blend copy and design with branded and attention-grabbing ways. Everything from colors to typography is yours to customize — this is your brand's moment to shine.

If you haven't heard, Amazon just released the Creative Asset Library: a new tool within the A+ content builder that streamlines your creative process. Let us walk you through how to use it!
Walkthrough: How To Use The Creative Asset Library
Posts & Follow
Increasing brand awareness is a never ending task, yet large events are the perfect opportunity to generate buzz. Capitalize on the days and weeks leading up to Prime Day and then reinforce your brand's raison d'être with Amazon Posts and Amazon Follow, respectively.

Posts are the perfect opportunity to generate hype around a sale, tease a new Prime Day exclusive product release, or simply remind shoppers that you sell awesome products that align with their values and needs.

As you post frequently and increase your digital presence, make sure to continue that momentum after Prime Day has ended. You've likely gained new followers, created new shoppers for your brand, and excited your existing customer base. Keep it going! Now that you're top of mind, give your followers a reason to continue following post-sale.

For a quick and complete crash-course, check out our 101 Guide to Amazon Follow.

If your brand has more detailed questions about making the most of Prime Day, especially with the new and unique challenges in 2021, reach out to us! We'd love to help you optimize your Amazon strategy. Contact us HERE.

If you missed our previous posts in this series, check them out below: