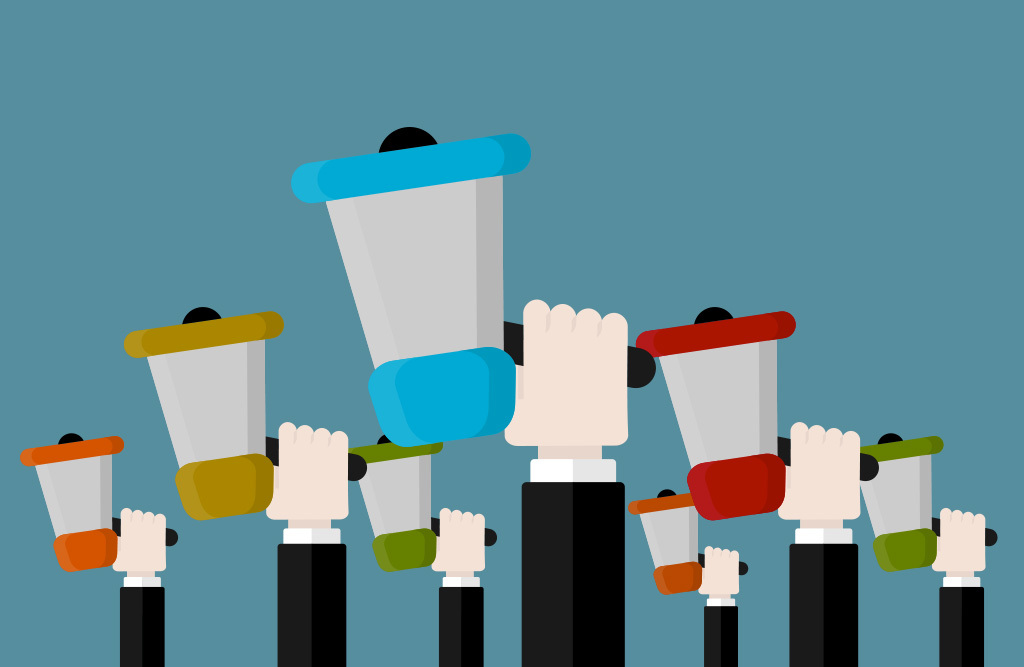 Prime Day Prep 2021: Promotions & Advertising
Staying current with what's happening on Amazon is always critical, especially around a tentpole event like Prime Day. Set to take place June 21 – 22, Prime Day 2021 is fast approaching. We covered this year's must-knows and inventory planning in Part 1 and Part 2 of this series to help you best prepare; today, we're talking about all things advertising. 
In this post, we'll cover:
Prime Day Promotions — 2021 Deadlines & Definitions
Advertising Types & Prime Day Strategy Suggestions
Prime Day 2021 Paid Search Timeline
Pro Tip: Keep this blog post handy when you're strategizing for Prime Day. Use it as a resource to determine which promotions and ad types are right for your business and to inform your advertising timeline.
Prime Day 2021 Promotions
The many deals, promotions, and coupons available on Prime Day can be hard to keep track of. To help you keep up and choose the promotions that are best for your business, we've outlined the deadlines and definitions of each below:
Prime Exclusive Discount
A price discount used across Prime eligible FBA products that is exclusive to Prime members. On Prime Day, these discounts will display a Prime Day Deals badge. Please Note: Prime Exclusive Discounts are only available in certain countries. Deadline: 2 weeks before the start of Prime Day.
Prime Member Promotion
A sale discount widely used across all categories and exclusive to Prime members. On Prime Day, these offers are a part of the Today's Deals page experience and display a Prime Day Deals badge. Deadline: Already happened (it was April 16th, but no sweat if you missed it — keep on reading for a backup plan!).
Lightning Deal
A price discount promotion accessible for several hours as a flash sale on the Amazon deals page. Please Note: You can only include one product per deal, but you can include different styles, sizes and colors of that same product. Deadline: Also April 16th.
Coupon
A voucher that is accessible on the product detail page (PDP) and the Amazon vouchers page for customers to click on and add to their shopping carts. The discount is automatically applied at checkout when a customer purchases an eligible product before a voucher expires. Deadline: May 28th.
As you've probably noticed, the deadline to submit Prime Member Promotions and Lightning Deals has already passed. If you missed it, don't fret — while these deals can be powerful tools during Prime Day, there is still a cost to consider. The discount you fund to participate in promotions, as well as any Prime Day specific merchandising fees (which typically cost around $500), may not be a viable allocation of your budget. Weigh the pros and cons of spending your money on promotions versus on advertising campaigns. With the right advertising strategy, you have the potential to drive more traffic to your products than the promise of deals.
Build Your Advertising Strategy
There are a number of ways you can advertise during Prime Day, each of which serve a different purpose. Get familiar with the different advertising types and choose the strategy — or combination of strategies — that is right for your brand.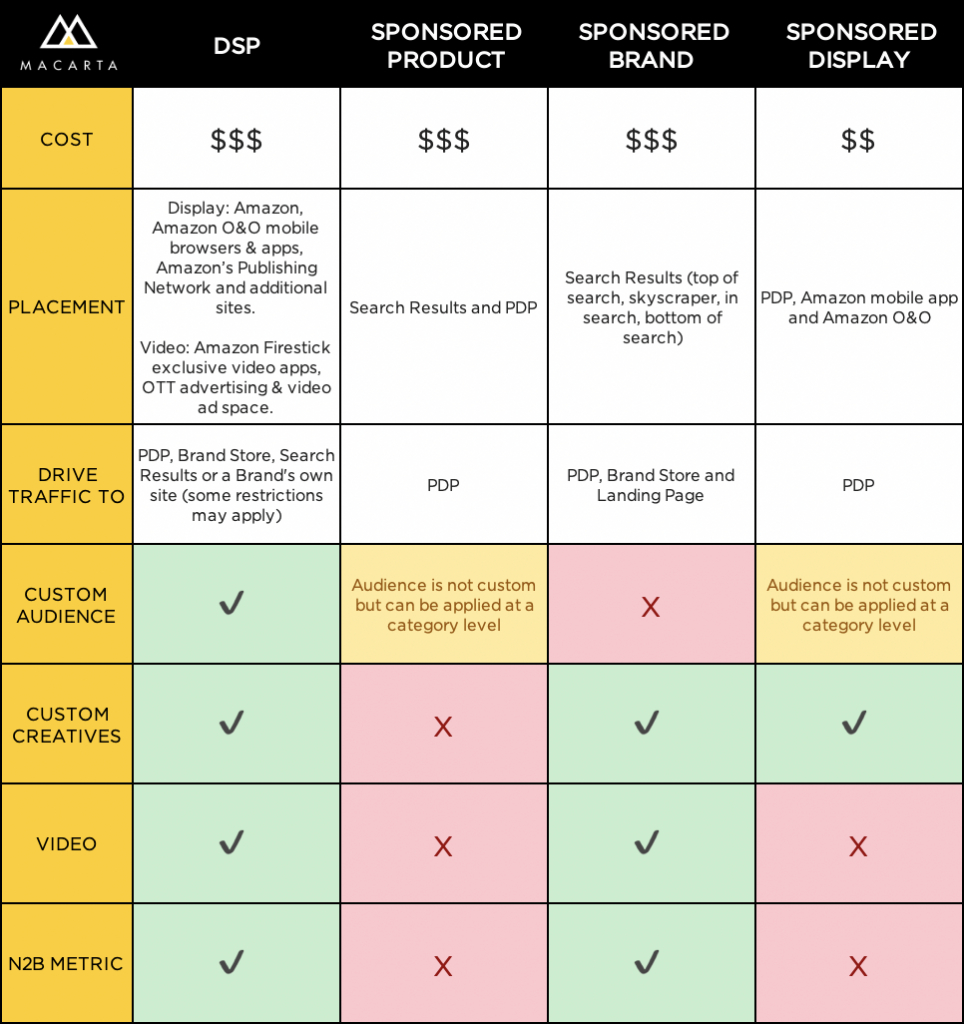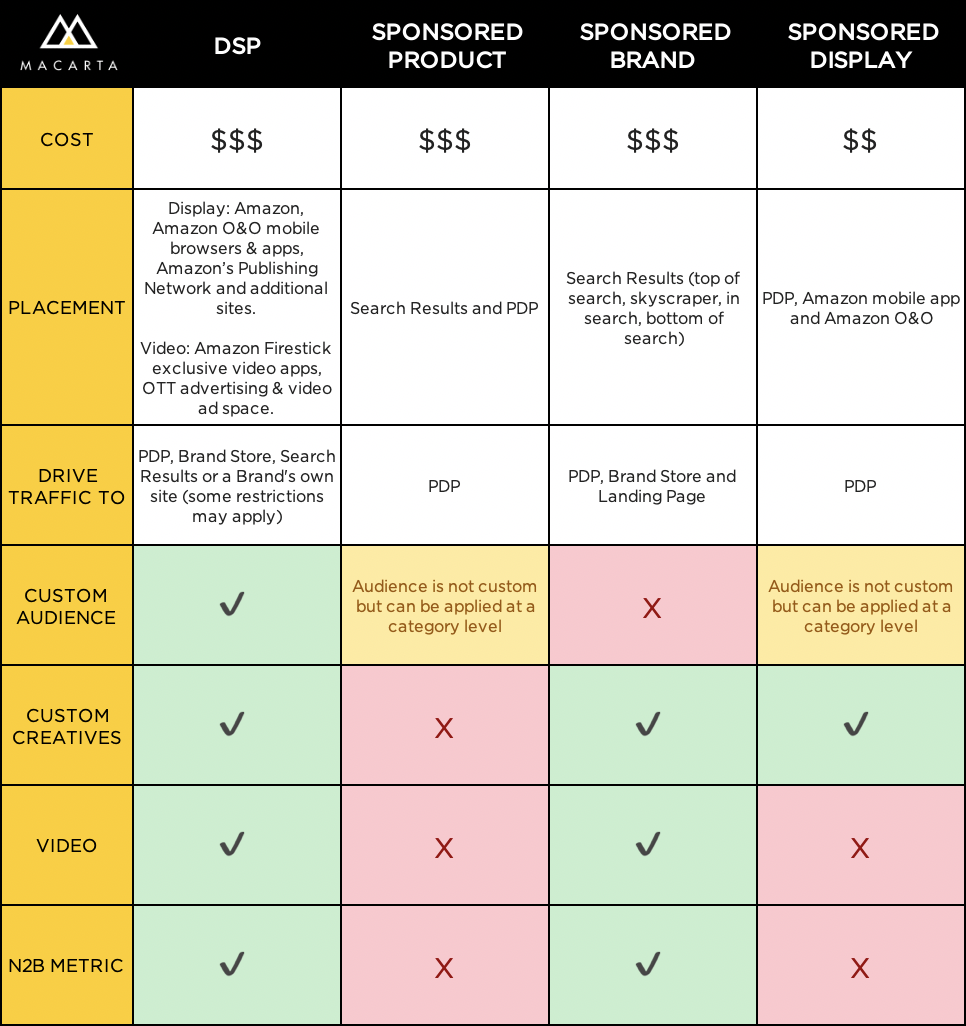 No matter what your Prime Day budgets look like, we developed an advertising strategy to help ensure your Prime Day success:
If you aren't running Prime Day promotions:
Sponsored Brand: Driving to a specific brand store sub page
Sponsored Product: Always-on approach helps your post-Prime Day relevance and efficiency
Sponsored Brands Video: An eye-catching ad type utilizing video. This helps cut through the clutter of search results
If you have a limited budget:
Similar approach to the above, however, you'll want to shift strategy to focus on higher-converting, more refined keywords that can help minimize cost
If you have a high budget:
Sponsored Product: High-converting ad type
Sponsored Brand: Utilize all 3 available options with standard images, lifestyle images and video
Sponsored Brands Video: Test multiple videos for multiple products to more ad placements
If you're prioritizing long-term goals:
DSP: Great for exposure and retargeting
Prime Day 2021 Paid Search Timeline
Below are a few important action items to help inform your paid search Prime Day strategy. Consider this timeline in the weeks leading up to the event in order to capitalize on the countless amount of shoppers hunting for deals.
2 weeks before Prime Day: Let any new Sponsored Product, Sponsored Brand or Sponsored Brands Video campaigns that you're launching for Prime Day run at least two weeks before the event so that relevancy can build, making your ads more competitive within the ad auctions.
1 week before Prime Day: Increase your branded keyword bids. Competitors will begin ramping up their bids as well, so it's important that you become diligent in defending your branded ad placements on Amazon. Some branded keywords will increase $1 to $2 higher than the usual CPC, so keep an eye out on those terms!
A few days before: Begin increasing your campaign budgets at least a few days before Prime Day. The sheer volume of shoppers on Amazon is HUGE during the event, so be tenacious about capitalizing on all that traffic.
Before, during, and after: Run a branded-keyword Sponsored Brand ad before, during and after Prime Day — this is an incredible top of search placement that you'll want to utilize to protect your branded ad placements on Amazon, especially when competitors are ramping up their ad spend.
Final Thoughts
Prime Day is a highly saturated event, presenting Amazon sellers with the perfect opportunity to maximize on the halo effect. Choosing the right promotion, budget, bid and keywords will send your sales soaring. Just remember to create realistic goals — now is not the time to aim for a high ROAS. For now, happy Prime Day Planning — we'll see you again for Part 4 of this series, covering all things content. In the meantime, if you need some extra help with Prime Day prep, get in touch with us here. We're happy to help you achieve your Amazon goals.