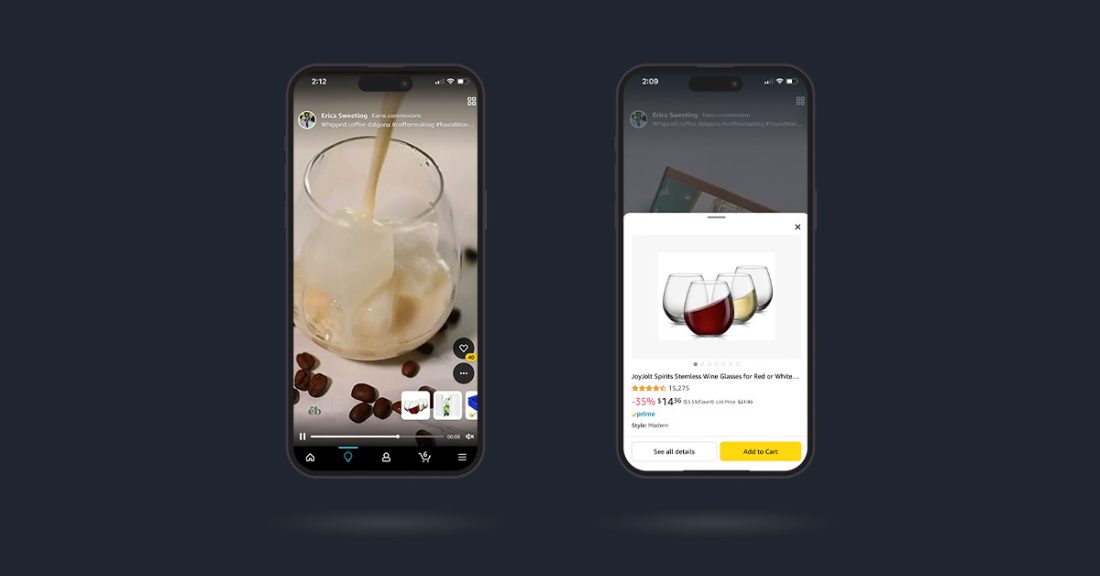 How Can Online Sellers Utilize the Amazon Inspire Program?
Amazon is testing yet another social-media-like tool on its platform. Dubbed Amazon Inspire, the beta program is an in-app shopping experience where customers can discover products through a personalized feed of shoppable videos and photos. 
In this post, we'll cover the basics of Amazon Inspire and how brands can take advantage of the program to get more eyes on their products. 
What is Amazon Inspire?
Designed to be a more engaging way for shoppers to discover new products, compared to traditional product listings, Amazon Inspire is a shoppable feed of short-form videos and photos from Amazon Influencers, brands, and other customers. 
Accessible via the light bulb icon in the Amazon app (only available to select groups as of 4/18/23), each feed is personalized by:
Interests, w

hich customers choose at the onset

Engagement with experience over time 
Featured products are tagged on the screen and shoppers have the ability to see product details, access reviews, and add to cart with just a few taps.
Who Posts Content to Amazon Inspire?
A variety of users can post content onto Amazon Inspire, each for different reasons. Three types of Amazon users that post to Inspire include:
Customers who post reviews with a video or image.

Currently, there's no way to choose which reviews end up in the feed. Content from customers is indicated by a star rating at the top of the post.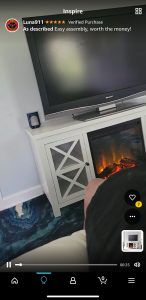 Anyone enrolled in the Amazon Influencer Program that uploads content featuring at least one product sold on Amazon to their storefront.

Content from influencers will display the "earns commissions" tag. Brands should work with Amazon Influencers in their niche for more opportunities to be featured.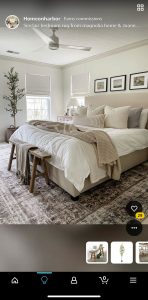 Brands enrolled in Brand Registry with an active Amazon Store.

Qualifying photos on

Amazon Posts

will be eligible to appear. Content from brands will display the brand name and logo with the truncated post caption at the top of the post.

Keep reading for more information on how to get your Amazon Posts featured.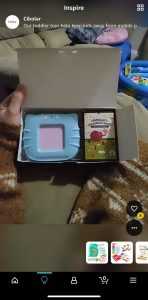 Inspire Best Practices for Brands
Since Amazon Inspire directly pulls from Amazon Posts for brands, it's important to make sure your posts effectively connect with potential customers through purposeful, high-quality content. Below are 7 best practices for brands to consider when creating Amazon Posts to be featured on Amazon Inspire:
Make sure your images are high-resolution and are at least 1000x1000px in size.

Try to feature more than one product in a single post.

Post on a regular cadence.

Create variety in lifestyles across multiple products, genders, and categories that are applicable (e.g. men's lifestyle, women's lifestyle, family lifestyle, etc.).

Keep the most pertinent information within the first 70 characters of your caption. After 70, the caption is truncated. 

In some cases, follow your existing social media strategy from other platforms like Instagram.

Use content featuring an influencer or partnership, as we have seen some increase in engagement for these types of posts.
How Can Amazon Inspire Benefit Brands?
With all this in mind, what's in it for sellers? Amazon Inspire has the potential to: 
Help new customers discover your brand and products

Increase exposure, brand awareness, and conversion rate

Show off lifestyle videos and images of your products

Shorten the customer journey as they can purchase directly from the feed
Our team has years of expertise in creating effective Amazon content for our brand partners. Let us help you unlock the potential of Amazon Inspire and beyond by contacting us.