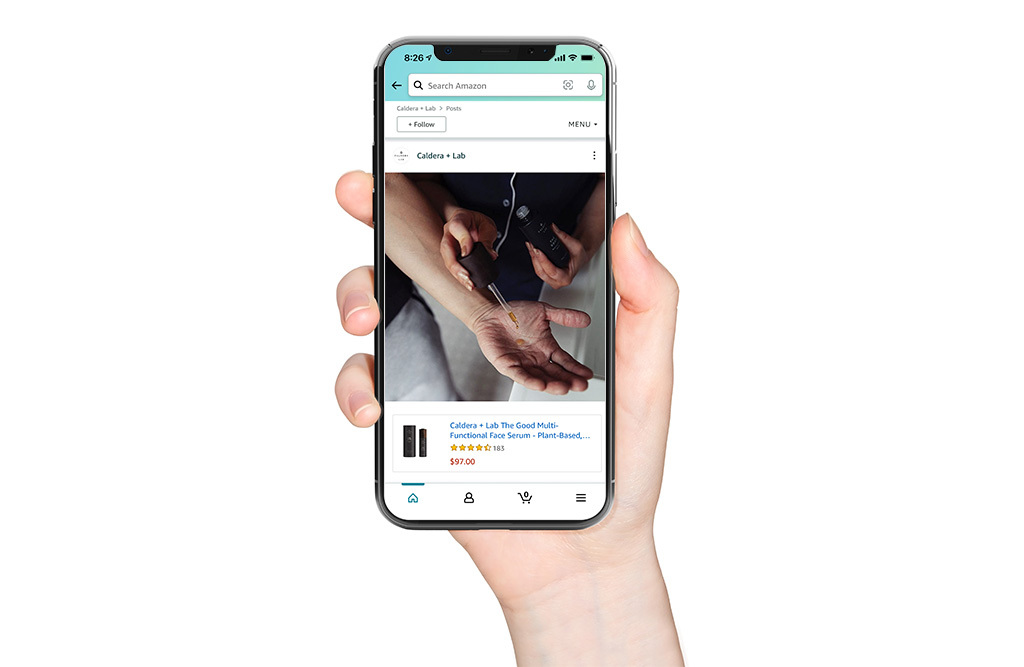 Amazon Posts: 3 New Features You Need to Know
Since the beta launch of Amazon Posts over a year ago, Amazon continuously rolls out new improvements to the platform. We outlined a few of those updates in our post How Amazon Posts Can Boost Brand Awareness, but new and improved features have surfaced. Today, our design team breaks down everything you need to know.
Update 1: Amazon Posts Accessibility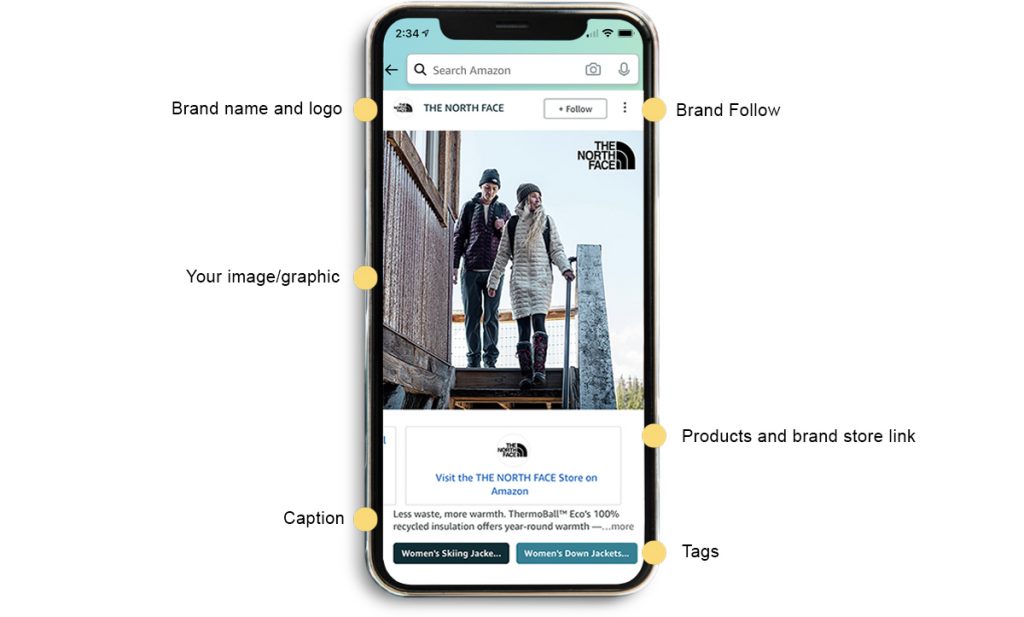 Amazon has recently made Posts accessible from the brand store, and vice versa. When Posts were first released, the platform was fairly limited — customers could only view them via Amazon's mobile app and were only able to navigate to product display pages (PDPs) from the platform. Now, when a brand publishes a post, it automatically shows up in a designated tab on the brand store, allowing customers to view Posts via desktop and see products in an additional context to the PDP. Customers also have the option to click to the brand store from a post — a new feature that adds increased brand visibility and ties all creative aspects together.
Update 2: Posts Recommendations
When Amazon Posts launched, there were not many restrictions or guidelines in place, which we all know is not usual for the structured platform. In recent months, it has become increasingly clear that Amazon is placing more importance on Posts strategy — especially now with the recent launch of Posts recommendations. Once you submit Posts for approval, Amazon combs through the creative and provides recommendations to improve the customer experience. For example, a few flags from a sample post:
Inspire customers with compelling imagery showing the product in action.
Keep the images simple — avoid collages or overlaid text, buttons, icons, etc. The more crowded and complicated the image is, the more likely it will be ignored.
Use high-quality, high-resolution photos.
Your caption should tell a story about why your products are valuable and unique. Don't repeat your product description or use snippets from customer reviews.
Update 3: Expanded Metrics

In true Amazon fashion, Posts insights are few and far between. In addition to viewable engagement and product clicks, brands are now able to see reach metrics (# of unique customers who have seen a post). While the metrics we do have access to are limited in comparison to other platforms, we are still able to use the data provided to improve our strategy moving forward.
What's Next for Amazon Posts
Amazon Posts will no doubt continue to evolve in the coming years. Here's what our team predicts for the platform:
The monetization of Posts
A similar beta lifecycle as other ad vehicles
Amazon expanding Posts creative and technical capabilities
To stay up to date with the latest news on Amazon Posts, follow us on Linkedin and subscribe to our newsletter below. Have additional questions about Posts and other Amazon features? Contact us here for help.