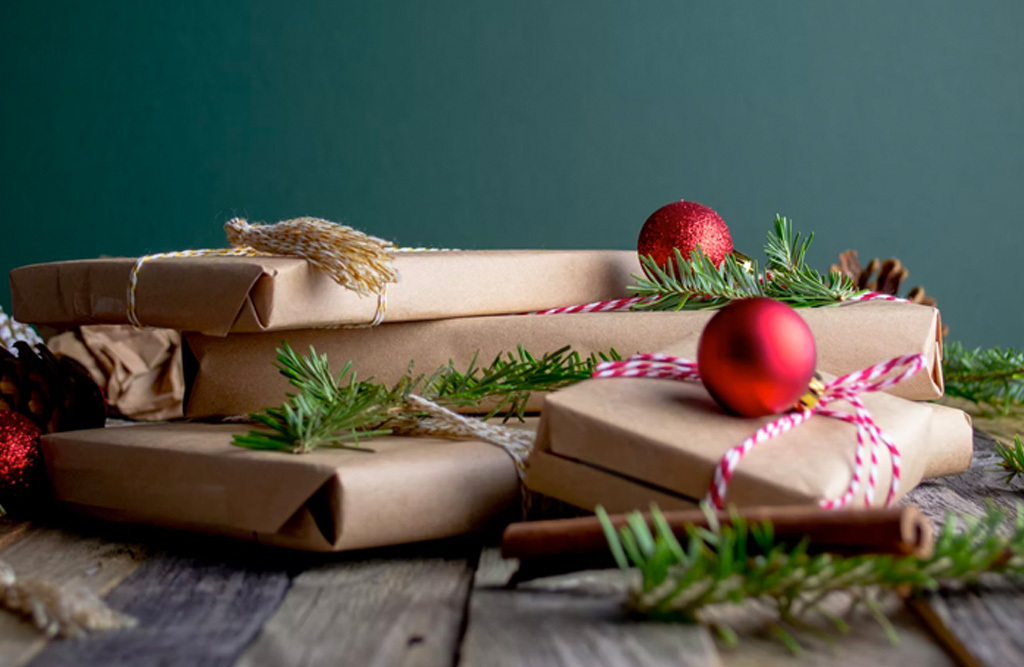 Amazon Holiday Marketing Strategies
It's beginning to look a lot like the Amazon holiday shopping season! This year is set to see even more demand than ever. With that in mind, we've compiled this Amazon holiday strategy guide with tips to help you and your business thrive in holiday advertising, including:
Running smooth operations

Advertising considerations

Killer creative strategies





We've also sprinkled the most pressing and applicable tips from our experts throughout this resource!





Need a quick rundown of everything to prep? Check out the

2022 Amazon Holiday Checklist

.
Amazon Holiday Strategy — Operations
Operations: Catalog Management
Whether you've added a new color option to a bestselling jacket, updated your keyword strategy, or need to update product ASINs, managing your catalog and ensuring all of your products have the most up to date information is paramount.
This quick Amazon 101 post will help you quickly and effectively take control of your operations strategy.
Topics Covered:
Defining Inventory Categories

Completing a File Feed

Creating Parent/Child Variations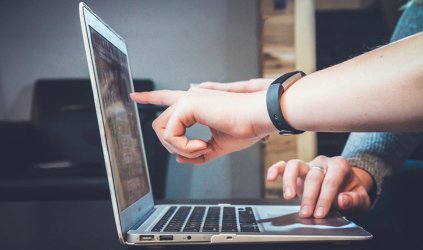 Expert Tip #1: Catalog Management
Expert Tip #1: Catalog Management
Before any peak sales event, it's important to review your listing variation structure because as other sellers may make changes, they can revert to old versions, or Amazon can change them. Verify that the identifying data is correct (such as size and color names) and that all of the correct child ASINs are showing in their appropriate variations. This can be fixed with a quick file feed upload, or by contacting seller support if a file feed does not resolve the issue."
— Dan Logan, Senior Analyst
---
Operations: Inventory Management
The 2 largest shopping events of the year are Prime Day and Black Friday, thankfully they aren't too dissimilar from an operational standpoint. When planning and managing your inventory this holiday season, check out the expert tips from our Prime Day Prep series where we dive into stocking, forecasting, and ad strategy.
Topics Covered:
3 Factors for Success

Q&A with Jill Liliedahl of Inventory Planner

Inventory Planning Checklist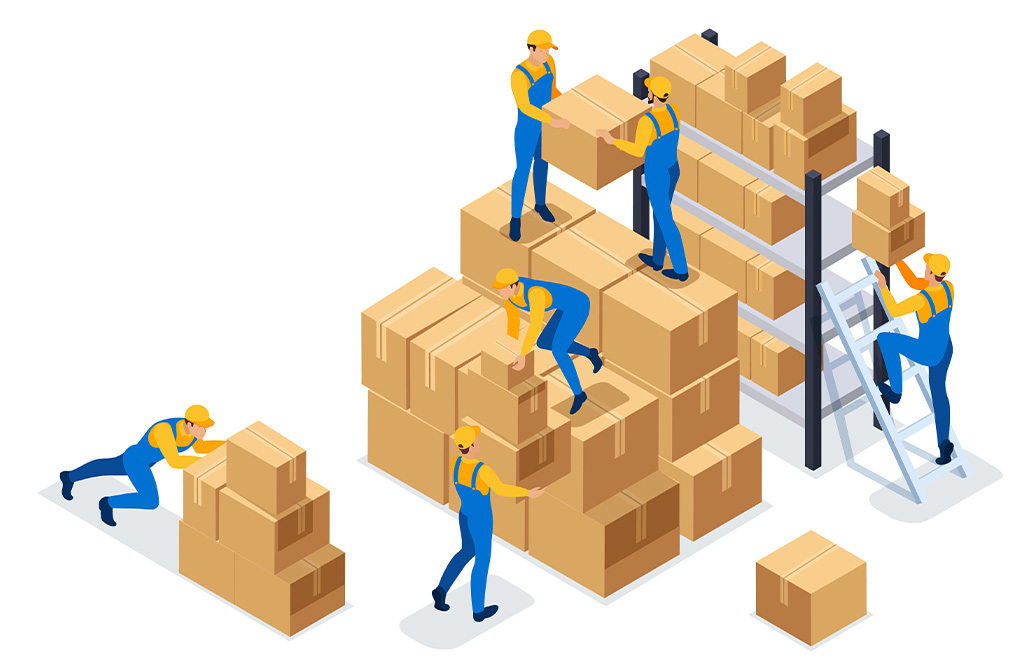 Expert Tip #2: Inventory Management
"To maximize sales within the extremely difficult constraints Amazon has put on Sellers, I recommended that the amount of inventory available to replenish – by ASIN – be reviewed twice a day. I also recommend using a mixture of Small Parcel and LTL to remain nimble to the constantly changing thresholds per ASIN and increasing inbound order processing lead-times at Amazon."
— Julia Mehelich, Senior Accounts Director
Amazon Holiday Strategy — Advertising
Advertising: Paid Search
Navigating the basics of keyword optimization can feel like a chore, especially when guidelines and best practices change over time. You can read up on how to better understand the algorithm with our Amazon 101 post to jumpstart your Amazon holiday strategy and use it for year round results too.

Topics Covered: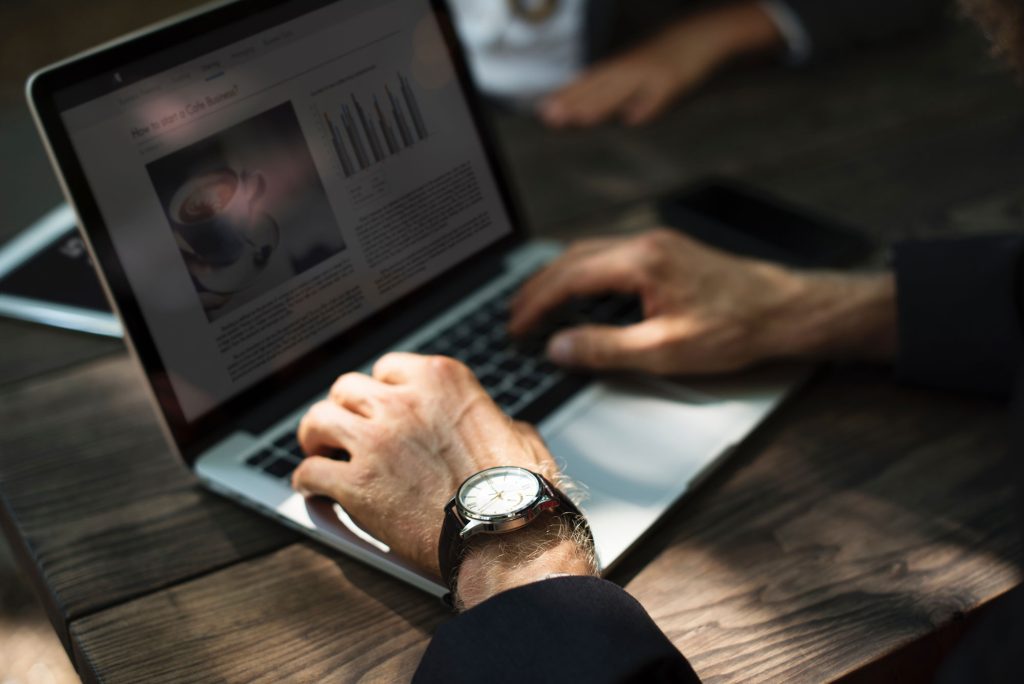 Expert Tip #3: Paid Search
"Add new converting search terms as keywords to your campaigns to ensure you're targeting relevant shoppers. Using keyword data from the last 30-60 days will provide valuable search terms from the Prime Day period which is beneficial to leverage for another Q4 event. In conjunction with keyword optimization, keep your campaign budgets high to prevent them from running out of budget before, during or after Black Friday and Cyber Monday so that your relevancy is established and you remain competitive in those saturated ad auctions."
— René Crandall, Search Marketing Manager
---
Advertising: The Demand-Side Platform
Serving the right ad at the right moment, that's the power of DSP. Learn how this ad platform uses customer tracking to understand shopping behavior and purchase journeys. Apply that learning to your Amazon holiday strategy and increase sales.

Learn more in this Amazon 101 Guide and dive into new features with the bonus blog.

Topics Covered: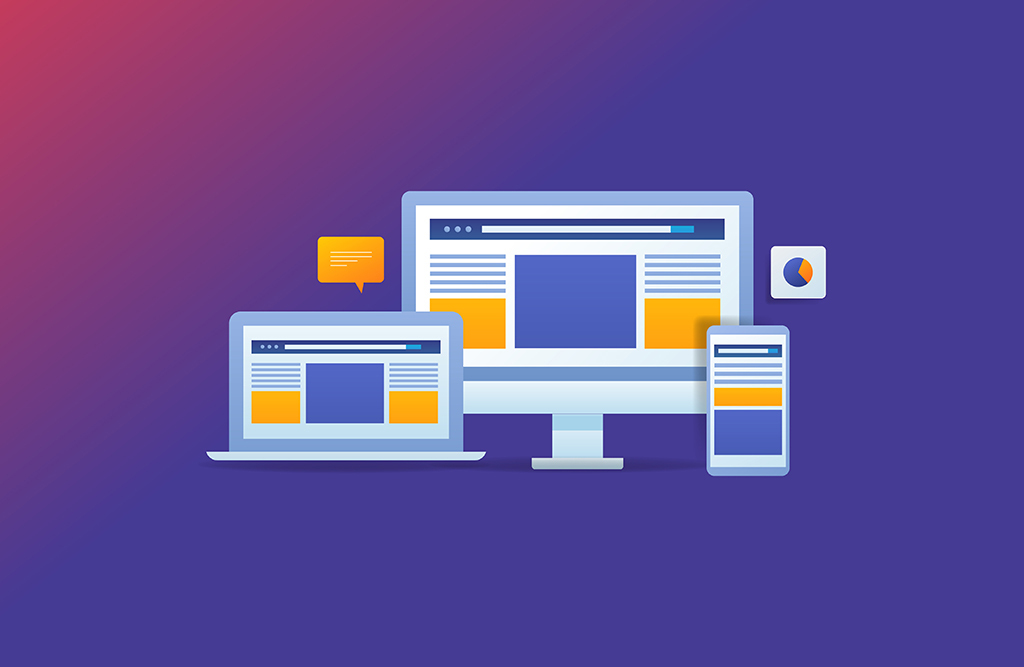 Expert Tip #4: DSP
"Amazon's DSP is a long term strategy that spans the entire sales funnel. Ideally, you would begin by reaching people as they enter the consideration phase in the weeks leading up to holiday sales events. Introducing your brand and staying top of mind can lead to conversions during and post event, so it's important to be seen. To really stand out, Amazon has exclusive video opportunities that can be powerful drivers to close the buying cycle."
— Stevie Hash, Digital Marketing Specialist
---
Advertising: OTT, Over-The-Top Ads
OTT advertising has exploded in the past few years, growing by 100 million users and reaching viewers on streaming devices, like FireTV and Roku. If you plan on doing any type of video advertising, then OTT needs to be a part of your Amazon holiday strategy.
Read our complete OTT guide to jumpstart your OTT advertising journey.
Topics Covered:
How OTT Advertising on Amazon Works

The Benefits of Amazon OTT Advertising

OTT Advertising By The Numbers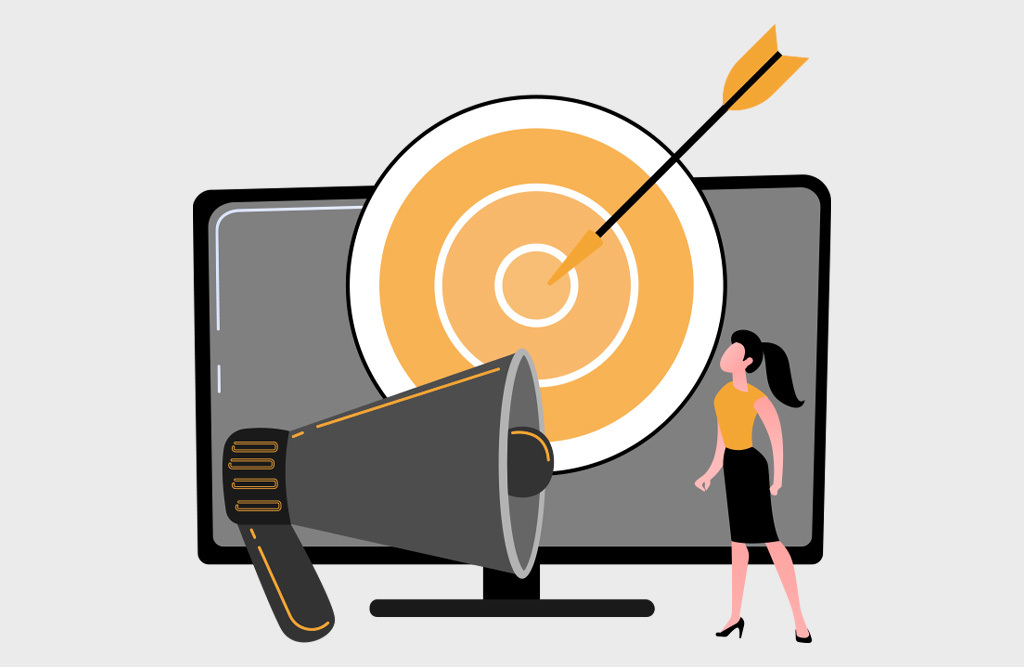 Amazon Holiday Strategy — Creative
Creative: Brand Store
Showing off your brand's personality, improving the customer experience, and driving conversions are a few benefits of having a robust brand store as part of your Amazon holiday strategy. In this blog, we offer a few festive ideas to make the most of your brand store.
Check out this quick resource for creative ways to leverage your brand store this holiday season.
Topics Covered:
Q4 Brand Store Strategy

Festive Brand Store Ideas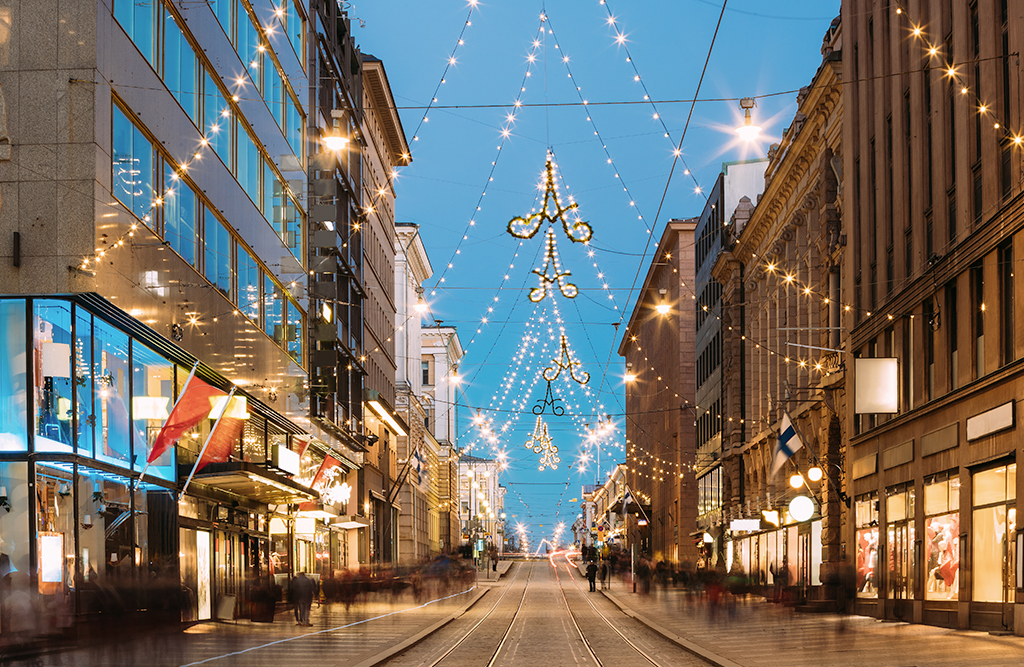 Expert Tip #5: Brand Store
"The brand store is by far the greatest opportunity to leave an impactful, lasting impression on customers. If you don't have a full-scale holiday brand store strategy, you can easily repurpose existing creatives from your site or social campaigns to create a holiday gifting destination, or simply refresh the imagery on your store to feel more 'festive'. Make sure you have your top sellers front and center and that the shopping experience is as streamlined and consumer-friendly as possible."
— Carly Miller, Creative Director
---
Creative: A+ Content
Leveraging quality A+ content is a surefire way to level up your virtual storefront on Amazon and incorporate creative visuals that evoke emotion, highlight key product details, and communicate lifestyle marketing, which all ultimately lead to more sales.
Learn more about the benefits of making A+ a key part of your Amazon holiday strategy with this Amazon 101 guide.
Topics Covered:
Intro to A+ Creatives

Benefits of A+ Content

Information to Include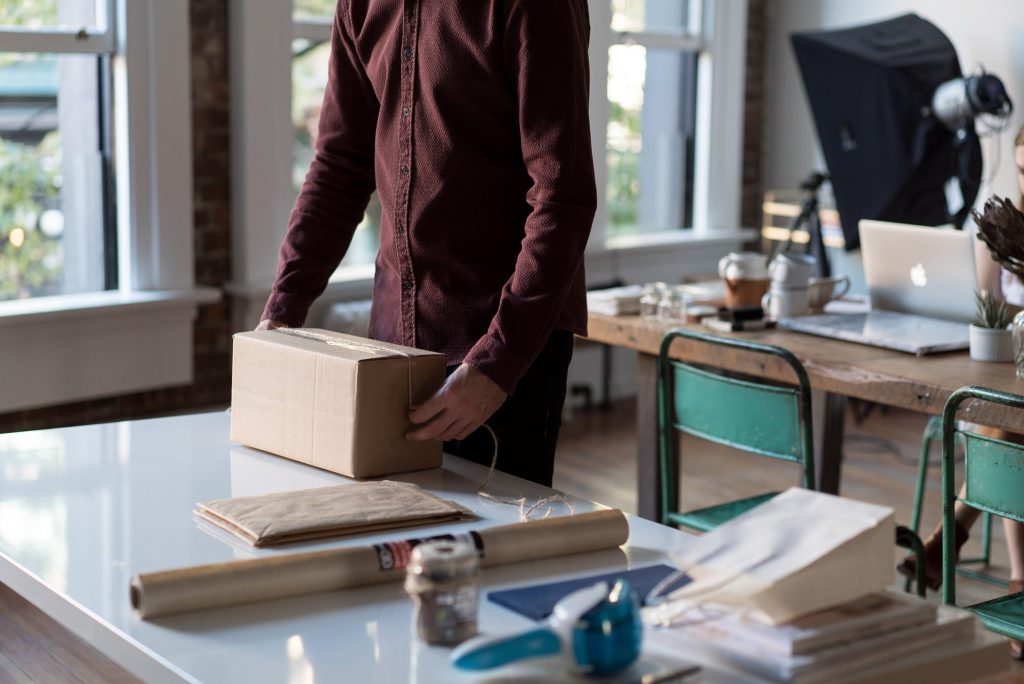 Expert Tip #6: A+ Content
"It's important to have all best selling and seasonal products covered with quality A+ content. Adding strong lifestyle images is always a good choice (and a quick solution). Not only do they help the customer envision themselves with your product, but they're also extremely eye-catching below the fold. Lastly, this is where you can be a little more granular with product features, so include any information that you did not highlight in the PDP images and copy above the fold."
— Emily McRight, Lead Designer
---
Creative: Amazon Posts
Are you aware that Amazon has its own social media feed baked into the buying experience for customers? With posts, you have nearly limitless opportunities to engage shoppers on a new level and boost your brand awareness.
Learn how posts can boost brand awareness with this blog.
Topics Covered:
Types of Amazon Posts

How to Feature Multiple ASINs

Data & Analytics Features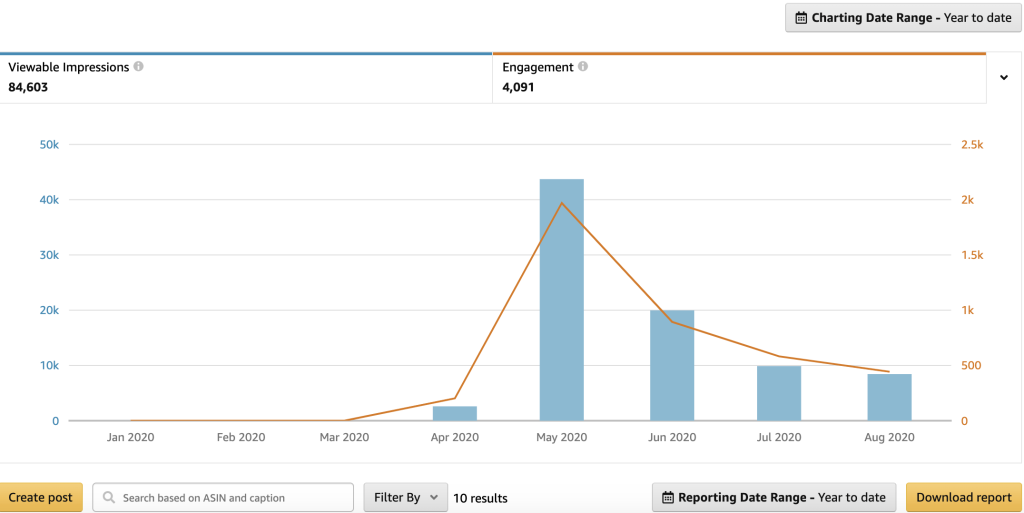 Expert Tip #7: Amazon Posts
"Start building an arsenal of posts using images and copy targeting holidays and gifting that can be scheduled ahead of time and posted consistently in the weeks leading up to and following peak shopping events. Since volume and consistency impact visibility, focus on increasing your posting frequency with content that promotes both the product and brand. Amazon Posts functions similarly to Instagram Shopping, so this is your opportunity to increase visibility across multiple categories and take advantage of the increased holiday traffic."
— Jasmine Reynolds Nguyen, Designer
---
Creative: Amazon Live
Narrowing the gap between information and purchase, Amazon Live uses live streaming content as a way to engage with shoppers and answer their most pressing questions. Consider offering a fun and holiday-themed live session with an influencer as part of your Amazon holiday strategy.
Learn more with this Amazon 101 guide.
Topics Covered:
What Is Amazon Live & Why Use It

What You Need To Know

Amazon Live Best Practices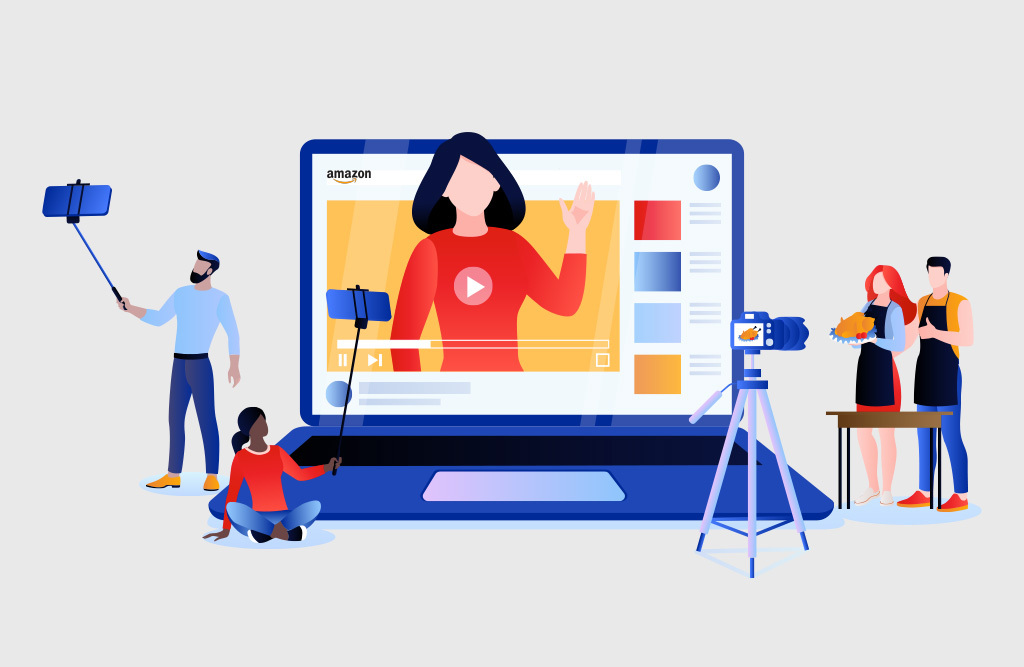 ---

Final Thoughts from our Co-Founder
Selling on Amazon forces you to reset expectations, buckle up and get ready to rethink those 'best practices' you've come to know and love. While analyzing and learning from past experiences is always a 'must', the name of the game on Amazon is adaptability. Amazon is a living, breathing organism which is changing at the drop of the hat. This need for a fluid mindset is only exponentially compounded during major tentpole events, i.e. Black Friday/Cyber Monday or the last-minute holiday rush.
Now is the time to prepare as best you can, but also to ensure you have Plan B, C, D, E & F in your back pocket. Successful brands are able to react quickly, let data dictate strategy, and empower the idea of momentum marketing — latch on to what Amazon's (massive, ever-growing) audience is telling you, and lean in.
— Stephen Reagan, VP of Strategy & Client Services
---
It's not too late to secure a successful holiday season. Use our expert advice to your advantage, and re-examine your Amazon strategy within these next few weeks to be fully prepared to meet the unprecedented demand expected from this holiday season. Need further assistance with your Amazon strategy? We can help.