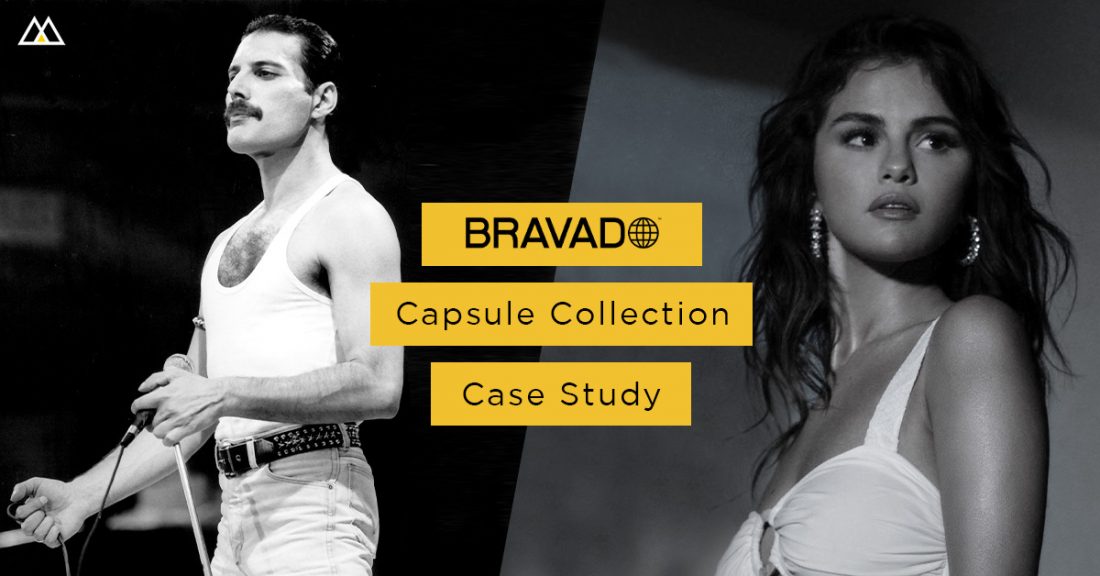 Bravado Capsule Collection Case Study
The Intersection of Content & Shopping
When Amazon asks an artist if they'd like to collaborate and offers an exclusive merchandise capsule collection, the answer is a resounding "yes." Such was the case with Selena Gomez's newest album release, "Revelación" and Queen's continued adoration among music fans. For contemporary and legacy artists alike, being able to sell merchandise directly within the Amazon Music App is both a major financial opportunity and an innovative proof-of-concept for a new idea. So far, it's working out well.

For Macarta, this was a prime opportunity to step in and deliver product management and thoughtful creatives on a tight turnaround. Prior to launching these capsule collections, the merch in-app launch program was confidential and little information was given — what information was released had to be kept under wraps until the official launch. Despite these restrictions, our creative team stepped up and delivered an outstanding final product.

The creative angle for us was deciding how best to make a splash with each artists' particular branding and how to evoke shop-worthy visuals that stayed true to that brand. For legacy artists that involved capturing the decades-long essence that is synonymous with artists like Queen, whereas contemporary artists place more emphasis on accurately conveying the tone of a new album release.

Taking these philosophies into consideration, we crafted eye-catching A+ content to not only wow shoppers with Revelación's new brand identity for Selena Gomez, but also to help fans relive some of the most iconic moments from Queen's illustrious and culture-defining rock career. We used every touchpoint of Amazon's digital real estate as an opportunity to cross sell different products on other featured Product Detail Pages (PDPs), creating more visibility and increasing traffic. Lastly, in building brand stores for these exclusive capsule collections, we highlighted little known facts about the artists' careers through compelling copy and curated an experience for shoppers — rather than simply attempting to sell a product — by thinking about the UX from top-of-funnel (the Amazon Music App) to bottom-of-funnel (the PDP and checkout).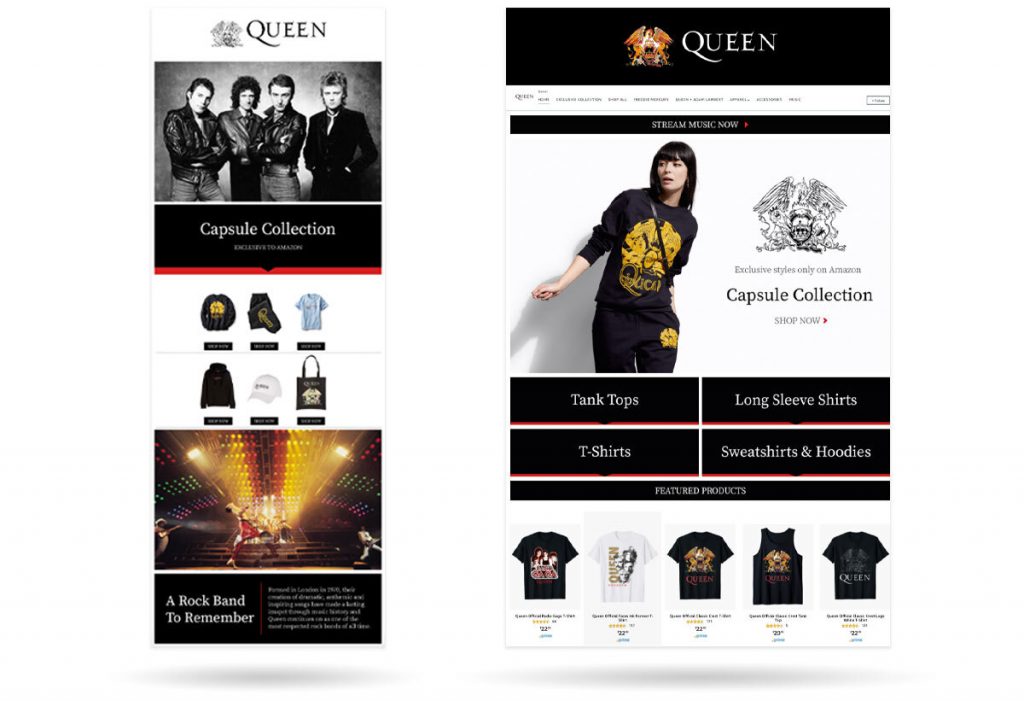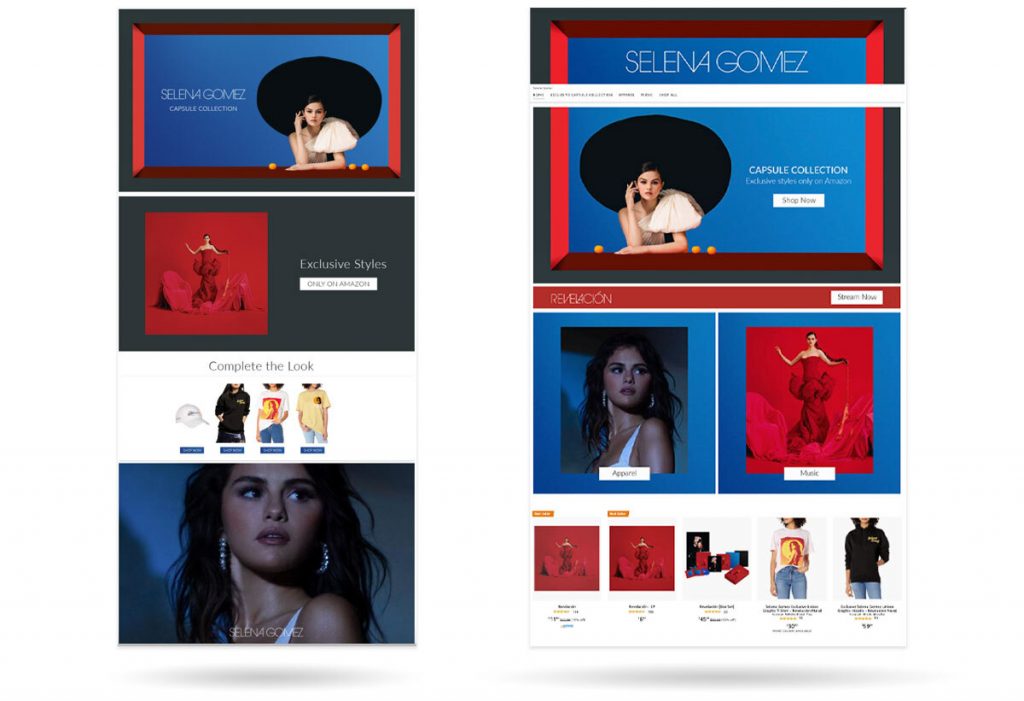 The benefit of partnering with Amazon on a capsule collection is that the artist is able to drop exclusive merchandise while retaining full creative control over the artwork and creative direction

The entire goal of this capsule project is to create a positive loop for fans and potential customers to get them back to shopping on the Amazon app. Not only did these artists receive increased visibility for their streaming pages, the integration of merch within the Amazon Music app created a significant bump in growth for product sales.

Is your brand looking for new growth opportunities on Amazon? We can help! Learn more about partnering with expert Amazon consultants by contacting us here.