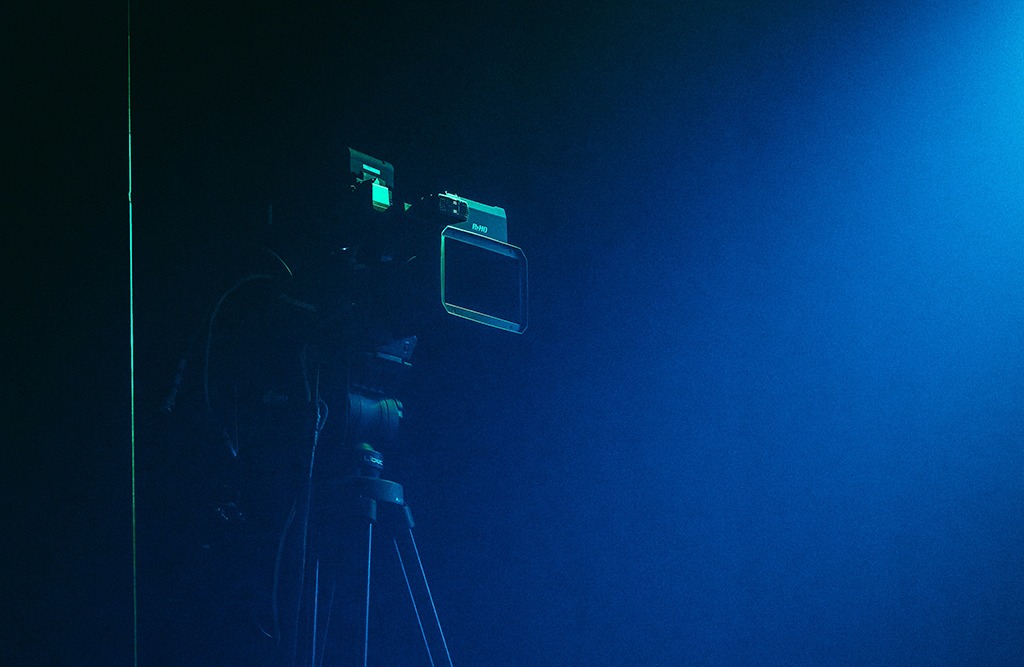 How to Create a Video Marketing Strategy for Amazon
You've likely seen video content all over Amazon. Product pages, brand stores, search results, and more. So, why is video marketing important?
Amazon is now video-centric. Online customers crave helpful video content, well-made videos boost conversion and page engagement; and Amazon's search algorithm even prioritizes pages with video over pages with text.
So, how can you leverage video content to increase sales without spending lots of money? By using data gleaned from a decade of producing Amazon video content to make the fewest, most-watchable videos possible.
Below, we offer key insights, best practices, and some simple to-do's as you consider integrating video into your marketing plans.

Macarta x Humongous: Amazon Agency Meets Amazon's Preferred Video Marketing Company
We've partnered with Humongous Media, a video media agency at the forefront of digital content and one of Amazon's preferred video-content suppliers. Humongous Media has a Master Services Agreement with Amazon and has created thousands of videos for Amazon and its vendors in the last 12 years.
Their clients include Apple, Intuit (TurboTax and QuickBooks), Schlage, Dixie Cups, Nature's Bounty, and many others. The result: valuable viewer data and strategic insights at an affordable price.
Our goal: help you develop powerful, targeted video content that delights your customers.
Video Marketing By The Numbers
Video marketing boasts some impressive statistics as it relates to selling your brand and products. Top-quality video content can:
Boost brand association by 139%
Increase click-through rate (CTR) by 250%
Increase sales — 70% of all customers use videos to make a buying decision
On your Amazon Detail Page, can make conversion rates skyrocket and have boosted individual ASIN conversion by as much as 500%
Answer common customer questions — lowering the barrier to conversion
Be used to proactively answer customer questions and set proper expectations for a product — resulting in a 90% decrease in returns

With the advent of 4K smartphone cameras, almost anyone can capture beautiful video footage. However, it's very hard to build video content that delivers key messages within 6 seconds (the average time a potential customer is willing to give you), with the tone they prefer (help them, don't sell them); and — most often — without sound (see tips below).
Content is King, especially video content, which is why we recommend hiring Amazon-approved video marketing company experts who have created powerful, cost-effective video content for more than a decade.

Amazon Video Marketing Best Practices & Specs
When producing video marketing content for Amazon, keep these best practices in mind:
Position your Product
The product you're selling should be visible from the very first frame of your video. You have just a few seconds (often fewer than 3 seconds) to capture a scrolling customer's attention. And once you capture their attention, they have patience for just one story.

Functional Formatting
Over 90% of all video online is consumed with the sound off. While your video can have sound, it shouldn't rely on it to get your message across. Make sure you're conveying value visually with good graphics and text techniques that compensate for the silence… and convert sales.

Tailor the Tone
Your video will attract browsing customers. Conveying the right tone captures them early. Make sure your tone is an 'offer,' not a request — give your viewing prospect a cool product or feature insight that answers FAQs. They'll love you for it.

Editing is Everything
Since your video will automatically loop and replay, consider the content of your video. If there's a lot of action and movement, you may want to leverage an end card that gives the viewer a visual respite. On the other hand, you may want to use an infinite loop to give your video a seamless viewing experience.

Video Specifications
Aspect Ratio: 16:9 horizontal
Video Length: 30 seconds or less (45 seconds max, 6 seconds min)
Video Dimensions:

1920 x 1080px
1280 x 720px
3840 x 2160px

File Size: Less than 500MB
File Format: .MP4 or .MOV
Types of Amazon Video Content
On Amazon, video content can be used to promote your product, educate potential customers, and sell your brand. Generally speaking, there are 3 types of B2B eCommerce videos.
Video Types
Branded Videos
Sell your brand as worthy of purchase by simplifying the company's mission, values, and story.
Tip: If you have a limited budget, create just 1 'Brand' video — it can appear on all of your product pages. It will help SEO and boost page engagement.

Product Specifics
Includes technical details that show what problems your product solves (i.e. why a potential customer should buy your product)

Product Help or 'How-To' Videos
Offer your viewers key tips on how to get started; how to use a product; or quick access to feature-benefits.
Tip: You only have time for 1 'story' in each video. Don't get bogged down creating a 'list' of benefits. Stay focused on the 1 benefit that converts.

Lifestyle with Product
Communicates less tangible benefits that illustrate the ways your product serves your customer's lifestyle (i.e. cool factor, status, etc.)
Tip: If you already have product photography or video 'B-roll' (your product in action), you can keep your production costs down by re-using that footage in your video.

Video marketing can be leveraged against different goals, including:
Product Detail Pages
Brand Stores
Sponsored Brand Videos (SBV)
Demand-Side Platform (DSP)

Each of these applications benefit from different storytelling formats. But all of these video types are most powerful when they dovetail with your specific Amazon strategy.
While individual sellers can create their own video content, we recommend a video marketing company that uses key Amazon video-viewing statistics and which coordinates with an Amazon brand agency like Macarta.
Are you ready to take the leap and deploy video content with guidance from our expert Amazon strategy? We'd love to help you — contact us HERE.