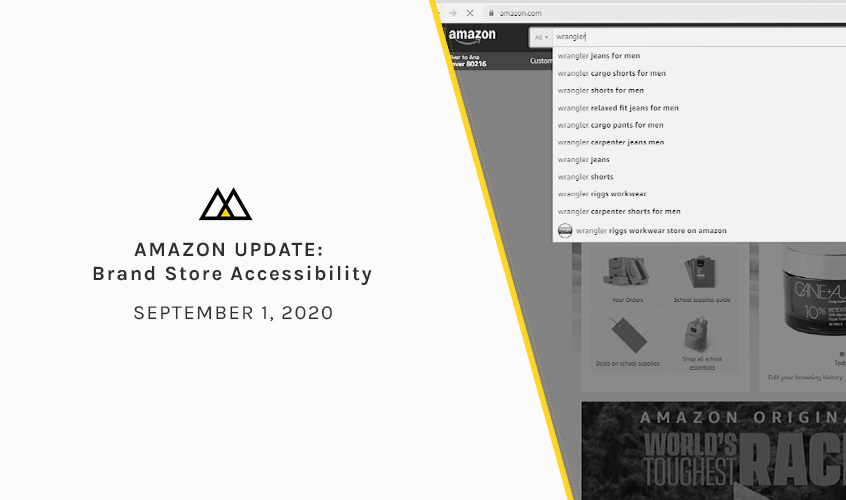 AMAZON UPDATE: Brand Store Accessibility
Amazon is slowly testing new updates for Brand Stores and search. Right now it is unclear when and if Amazon will implement the following changes permanently, but below are three major updates Macarta is following:
1. Brand Store Accessibility
The Brand Store is a critical part of any successful Amazon strategy. Brand Stores serve as an eCommerce experience for your brand within the Amazon ecosystem, however, there are limitations to the customization. . A successful Brand Store helps educate consumers about your brand and creates a branded shopping experience that is easy for consumers to explore the entirety of the catalog. 
Navigating directly to the Brand Store hasn't always been easy but Amazon is taking steps to make Brand Stores more accessible.  The brand logo above the title on a product detail page was the first, but not as intuitive click-through to the brand store. Often directing to inconsistent destinations from the brand store to landing pages, this functionality was often overlooked by the average consumer. 

Now, Amazon has added more direct language that specifically calls out where shoppers can click to "Visit The North Face Store."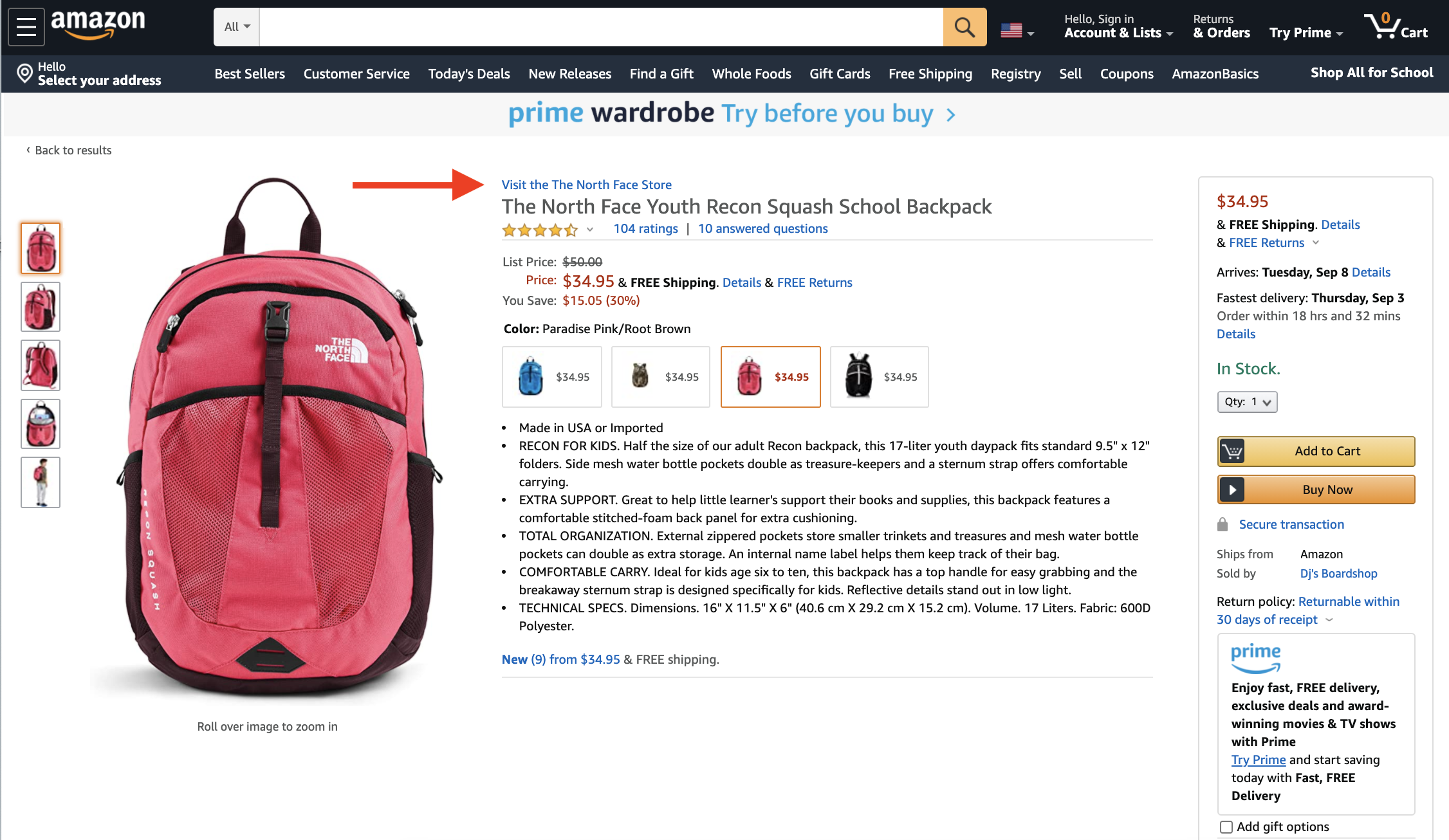 2. Amazon Search Suggesting Brand Stores
Amazon is also testing Brand Store suggestions in search based on your query. When typing your search in the search bar, Amazon will suggest a Brand Store based on the keywords you are using at the bottom of the auto-populated search results. It is unclear how Amazon determines which Brand Stores is feature, but it is most likely a product of rank: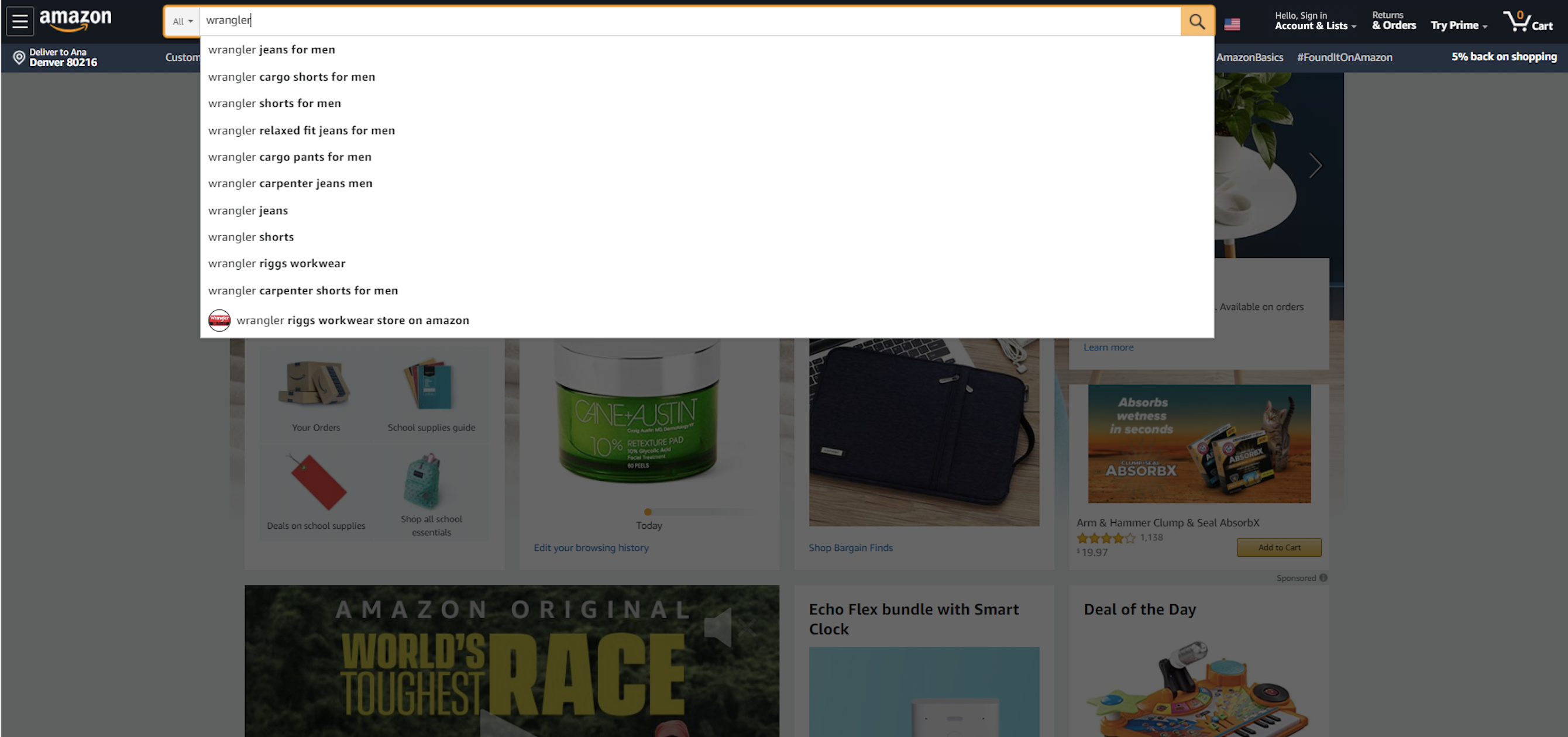 3. Amazon Search Suggesting Products
Amazon is also testing category-level and brand-specific recommendations with certain search queries. For example, when typing in "water bottle," Amazon starts to recommend the brand Contigo, followed by different types of water bottles to help complete your query.
Once again, this is most likely a function of product rank, but Amazon has yet to officially disclose: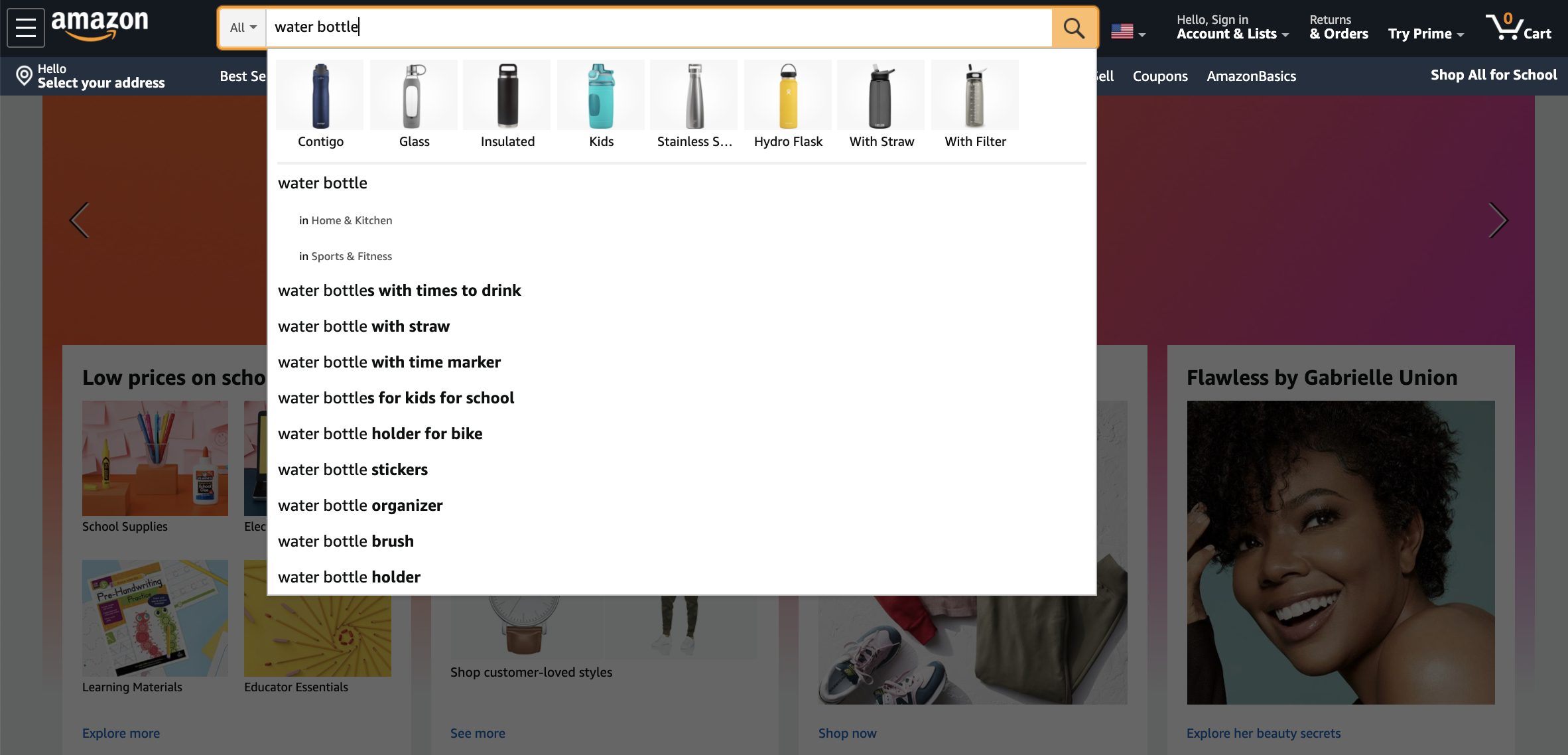 Final Thoughts
Based on these updates, we currently predict that brands will see an increase in traffic to the Brand Store as Amazon makes it easier for consumers to find. In addition, we expect that Amazon might monetize the Brand Store features in search as a part of the Amazon Advertising program. In the meantime, here are three ways you can prepare for these potential updates:
Update your Brand Store

to ensure a clean and organized shopping experience as new consumers visit your store. 

Make sure you also have a vanity URL for your Brand Store, such as amazon.com/yourbrand, in addition to the optimization of your Brand Store.

Update your PDP copy, especially your backend keywords, to help improve your product's rank within search.
To stay up-to-date with Amazon news, be sure to follow us on LinkedIn and subscribe to our newsletter. Looking for help with your Brand Store? Our experts are ready to help: