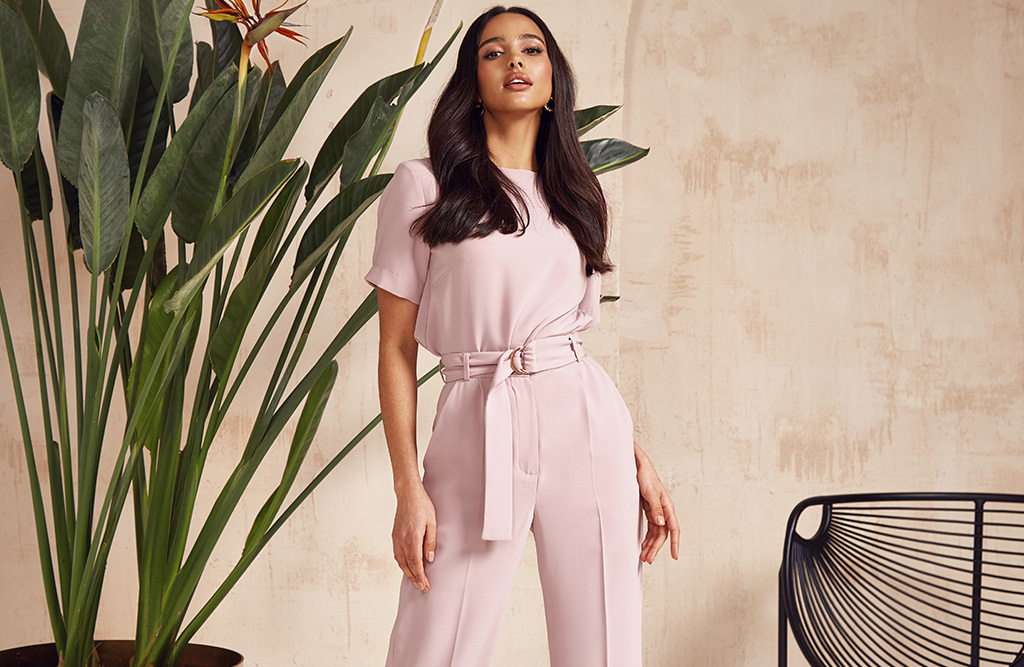 The Drop
Since launching in early 2019, Amazon's The Drop has become a stand-out in the world of online fashion brands. Partnering with big names such as Kendall and Kylie Jenner, Miranda Kerr, Katie Sturino, and many more, The Drop has developed an iconic brand image and has positioned itself as a strong player in the exclusive fashion market. Merely scrolling through @amazonthedrop on Instagram highlights the sheer breadth of Amazon's exploration of global street styles from a diverse set of influencers. With new and upcoming designers constantly in the works, The Drop is continuing as a strong force in the digital fashion industry.
A Quick Refresher
For those unfamiliar with The Drop — it's a limited edition private-label line that has enjoyed great success collaborating with notable Instagram influencers who have a loyal, engaged following. While collections are available to shop for 30 hours, many have sold out in just minutes. As we explored in late 2019, Amazon has developed a recipe for success that combines the exclusivity of high fashion with the loyal customer bases of influencers — both household names and more niche internet celebrities.
Limited-Edition Fashion vs On-Trend Staples
Exclusivity is The Drop's special sauce, so the attentive consumer may be surprised by the presence of a brand store for the service. To complement their limited-edition partnership styles, Amazon offers a modest collection of on-trend staples that are available for purchase at any time. These wear-on-repeat styles offer fashionable foundations that pair well with exclusives from The Drop — both new and old.
However, the limited-edition styles from The Drop, designed through partnerships, are only available for 30 hours or while supplies last — whichever comes first. While not every new style from The Drop is a runaway success, their high-quality products have had consistently strong showings and financial success.
Questions About The Drop
Whether you're a prospective influencer, manufacturer, or just an avid Amazon consumer here are two of the most important facts to keep in mind regarding The Drop:
When does the next collection drop?
The best way to know when a new collection is going to go live is by signing up for text and email notifications or following their Instagram. Amazon will reach out to you about each and every new collection with the former, and a few days before each drop they'll announce the details on their homepage and Instagram account. Don't fret about the notifications though — they can be canceled anytime.
Where is The Drop available?
The Drop is available around the world. You can easily shop The Drop on your phone from most Amazon countries. Global customers can choose international shipping at checkout.
For more general questions and answers, check out The Drop's homepage on Amazon.
How to Get Involved
It's never been easier to reach out to Amazon and become affiliated with The Drop. Select the application that applies to you, and get started:
Influencers

Influencers looking to work with The Drop can apply through this link.

Suppliers and Manufacturers

If you are looking to work with The Drop as a supplier or manufacturer, apply through this link to get involved.

Influencer Recommendations

Is there an influencer that you love? Nominate them through this link.
As Amazon's sphere of influence continues to expand into a seemingly endless assortment of industries, The Drop continues to distinguish itself as a strong player in the world of exclusive fashion. Having identified the concerns and desires of the ever-illusive Gen Z to cultivate their ever-growing customer potential, The Drop is an Amazon service to keep an eye on, because it's going to just keep growing in the coming years.
Need help navigating The Drop? Reach out to us HERE and let's get started.