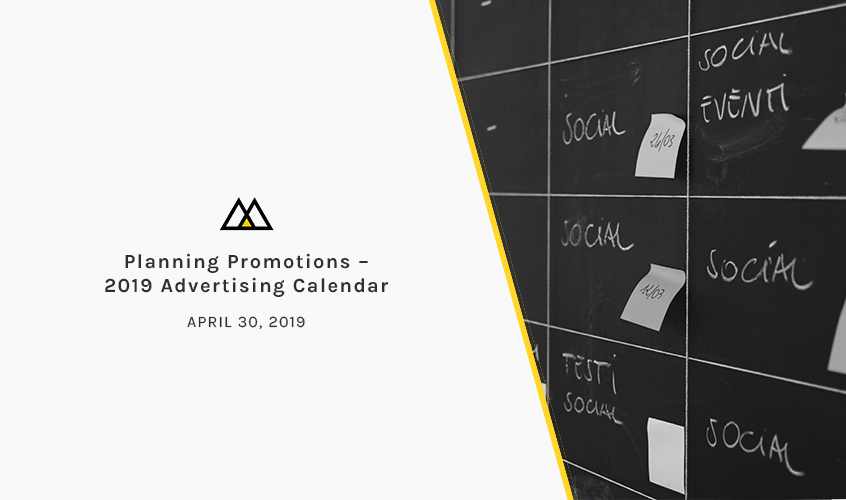 Planning Promotions: 2019 Advertising Calendar
Coordinating your advertising calendar around significant selling events is the best way to connect the dots in your overall strategy. Here is how you can set yourself up for success: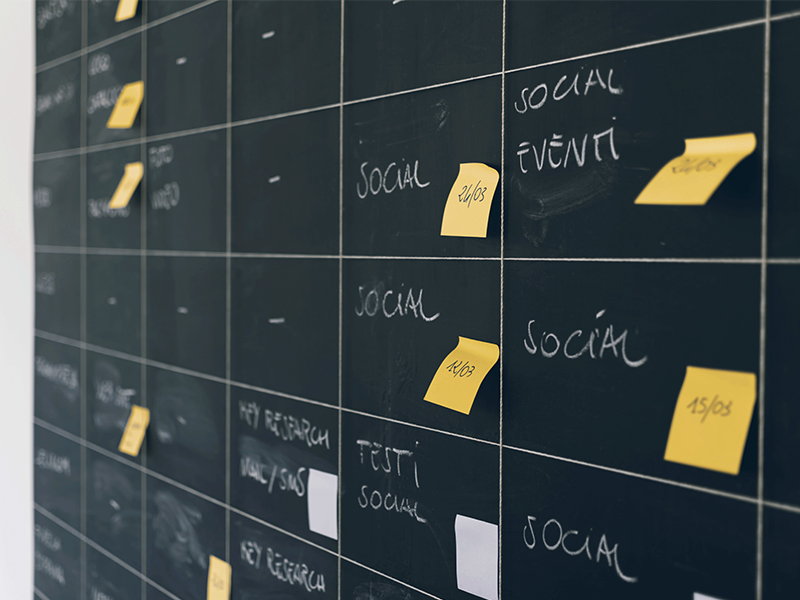 Planning for Success
Planning your advertising calendar around major selling days on Amazon is the best way to set you and your business up for success. The summer months are full of significant selling days, most notably, Amazon Prime Day. Prime Day happens in mid July (the exact date has yet to be announced), but all Prime Day promotions, including Lightning Deals, need to be submitted and confirmed with Amazon by May 10.
Using a calendar to outline advertising and content over a quarterly or monthly basis can help make sure you are on track with your long term goals. Planning in advance will help you present ideas to your boss or other key decision makers who can help adjust the calendar to fit and find the necessary budget for your advertising. Your agency partners will also appreciate having an idea of what's on the horizon to help make sure that you have what you need on time. They are there to help you realize your goals, so the further out you're able to plan, the better they are able to serve you.
How to Plan Your Sales & Content Calendar
Outline major holidays and selling days: When sitting down to plan your advertising campaigns and content calendar, consider upcoming holidays or major sales events. This is where historical sales data will become a useful asset. If you have a product that sees increased sales leading up to Mother's Day, get aggressive with your advertising in the weeks leading up to the holiday.
Prime Day Preparation: All promotions and Lightning Deals need to be submitted and confirmed with Amazon by May 10, 2019. Heading into Prime Day, make sure:
Your content is optimized, especially on products that will be including in Prime Day sales

You get aggressive with your Sponsored Products and Sponsored Brands campaigns. Ramp up your ads starting in mid June.

Coordinate with your brand advocates and influencers, alerting them of your Prime Day sales so that they can inform their followers
Prime Day Tips: Run multiple lightning deals on your products and stagger them throughout the day so you don't have products competing with one another.
Incorporate the "fun" holidays: Every day seems to be a silly "national" or "world" holiday. You may roll your eyes at National Dog Day (even though you shouldn't), but capitalizing on these seemingly insignificant holidays can actually be a great opportunity to push sales and increase brand awareness.
These days offer a great chance to jump in on trending hashtags and join a broader conversation that your brand might not otherwise get to be a part of on a daily basis. For example, if it's National Lipstick Day and you're a beauty brand, cross promote other products on a high-trafficked lipstick page.  Get creative!
Content and Advertising Campaign Calendars
Your social media team and advertising specialists should work together to align on significant dates for your brand. To help get you started planning your sales campaigns, we've put together a list of holidays and dates as a framework:

May

: Mother's Day and Memorial Day are important selling days for home, clothing, outdoor and recreation categories.

June

: Father's Day and the first day of summer can be a great opportunity to push products like camping equipment, sports equipment and cookware.

July

: PRIME DAY. Prime Day happens in the middle of the month and is full of all-day deals as well as lightning deals.

August: Back-to-School season is an important time for many brands. Start thinking about back-to-school toward the end of July through Labor Day.

September

: Labor Day sales can be huge for some brands, clearing out summer stock and also pushing the beginning of fall products

October: Get creative with your Halloween advertising and content. This is a great holiday where you can have a little fun!

November

: Black Friday is one of the biggest selling days of the year. Make sure that you advertise accordingly.

December: Cyber Monday falls into December this year, which may be great news for your advertising spend if you work with a monthly budget
If you need help figuring out what advertising or content strategies would work best for your brand selling on Amazon, we can help!