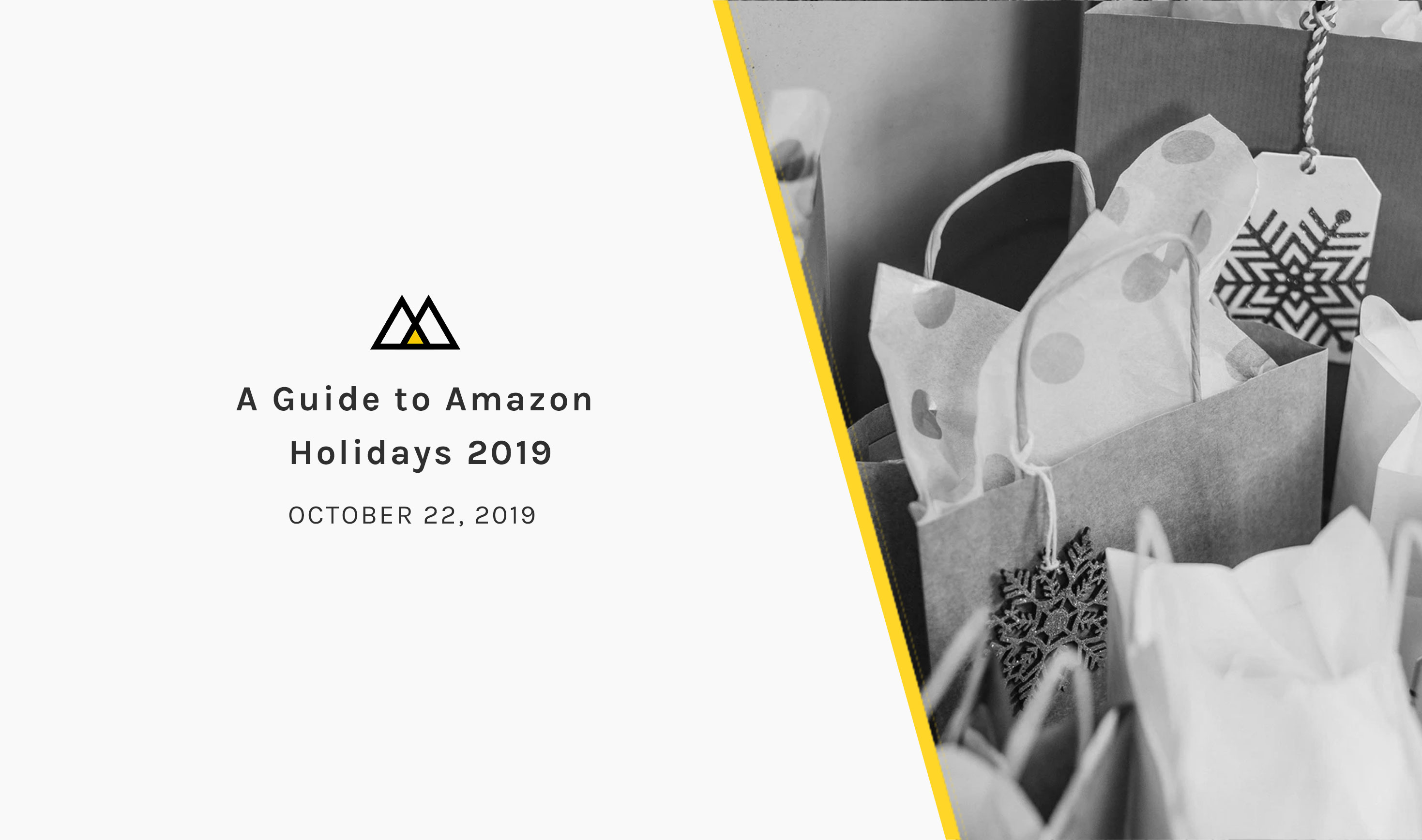 A Guide to Amazon Holidays 2019
Set your table and put up the tree, the holidays are right around the corner. As we've outlined, the holiday season kicks off with Halloween and goes well into the new year. Making it through Q4 takes an extreme amount of planning and patience, but preparing now will set you up for long-term success through the holiday season and into Q1:

After the Christmas rush, the holiday season continues well into January as shoppers start their holiday returns and cash in gift cards they received.

Consumer Shopping Habits
Consumers are looking to Amazon for deals, inspiration and convenience. With plenty of daily deals, gift guides and two-day shipping (sometimes even faster during the holiday season), Amazon is the ideal place for consumers to do all of their holiday shopping with just a few clicks.
Holiday Selling Tips
Review Your Catalog

: Check to see that your variants are organized.

If you have variations check that they are not modified or broken up, especially if you're selling items alongside other sellers. Other sellers or Amazon can sometimes disrupt variations, forcing you to recreate them.

Check Your Inventory

: Make sure that your full catalog is in stock to maximize demand discoverability. Regularly check your inventory during peak holiday selling days so orders can be fulfilled. Also

check for inventory/shipment issues that can cause your listing to be suppressed and ineligible for advertising.

Time Shipments

: If you're a seller, give yourself extra lead time for orders to be received at Amazon. If it typically takes 1 week from shipping to having products live on Amazon, it could take 2+ weeks. If you are shipping on pallets, give yourself about 4 weeks due to increased order sizes being delivered to Amazon.

Optimize SEO

: National Retail Federation analysis on the 2018 winter holidays, online search was the top source of inspiration for holiday gifts. Make sure your

SEO

and

keywords

are up-to-date and your

content is fully optimized

to capitalize on long-tail and short-tail keywords. 

Attract New Audiences

:

During the holidays, brands may be able to leverage heightened shopper intent to drive first time trial for their brand and products. With Amazon Advertising, you can grow your brand by engaging new audiences.

Ramp up Advertising

:

With Amazon Advertising, brands can promote their deals to increase visibility and help drive sales for their promoted products.

Supporting deals with advertising

will help drive increased performance for awareness, consideration and ultimately sales.

Make sure that your budgets are able to handle the increased holiday traffic.

Take Advantage of the Brand Halo

:

During the holidays, shoppers are on the lookout for deals from November to December and then into January. This presents an opportunity for brands to leverage deals to introduce audiences to their brand and help drive sales for products across their brand's product portfolio through the brand halo effect.
As always, make sure your team is aligned on your Q4 goals, which will inform your holiday-season strategy. Over communicate with your team, manufacturers and agency partners. Most importantly, be sure to enjoy the holidays too!
Looking to learn more about how you can have a successful holiday season? We're here to help: