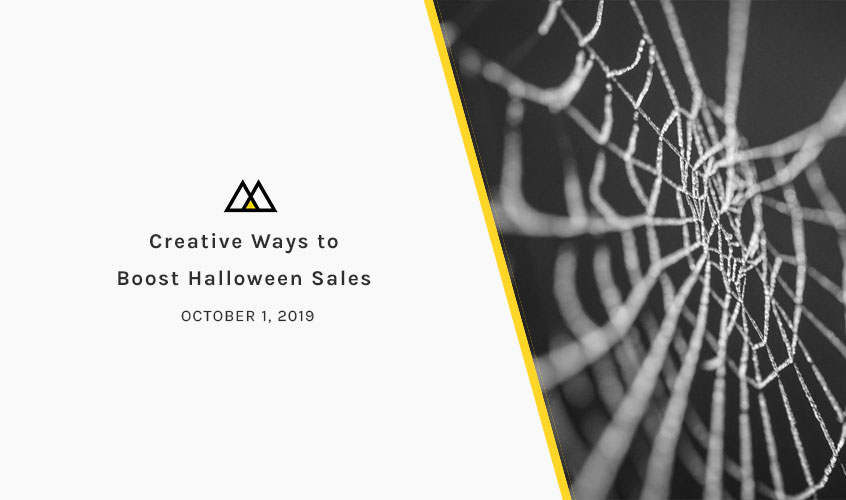 Creative Ways to Boost Halloween Sales
Halloween can go neglected as a selling opportunity, however, this fun holiday is a fantastic opportunity to show off your brand's personality and allows you to get creative with your marketing strategy.
Halloween is the first official marker of the holiday season, followed by Black Friday, Small Business Saturday and Cyber Monday. Now is the time to start building the relevancy for your brand in the category you are looking to target for Halloween campaigns.
In 2017 we noticed some exciting performance data around one of our apparel brand partners. This apparel brand has a catalog that lends itself to a variety of common Halloween costumes. Brand Partner 1 saw a significant increase in impressions, clicks and total ad sales.

Armed with this information, we went into 2018 with a two-prong plan:
Bid on Halloween-specific keywords in addition to brand, competitor and category keywords. While this increased spend, it helped cast a wider net.

Create a featured brand store sub page with items that can be used for Halloween costumes.
With this strategy, Brand Partner 1 saw the following results:

Here are some strategies you can implement to have a Happy (and profitable) Halloween:
Create Multi-Channel Content

: As always, you should make sure that every team is coordinated on large-scale sales efforts for

cohesive content

. Make sure that your sales, advertising, creative and social media teams are aligned with your Halloween selling goals.

Bid with abandon

(within reason): If you have a Halloween-relevant product such as apparel, makeup or accessories, try bidding on Halloween-specific keywords that relate to the products you are advertising but might be outside of your typical category keywords. Bidding on these keywords can help increase your brand awareness.

Send out a promotional drip campaign emails

: Use the Halloween creatives you create for your social media pages in a

drip campaign email

. Provide your customers with costume or decor inspiration from your catalog.

Create a Brand Store Subpage

: Have a designated spot where shoppers can browse for Halloween inspiration. This is a great opportunity to set up a subpage that you can switch out throughout the holiday season with updated color schemes and creatives for each selling holiday. 
Example Brand Store Subpage: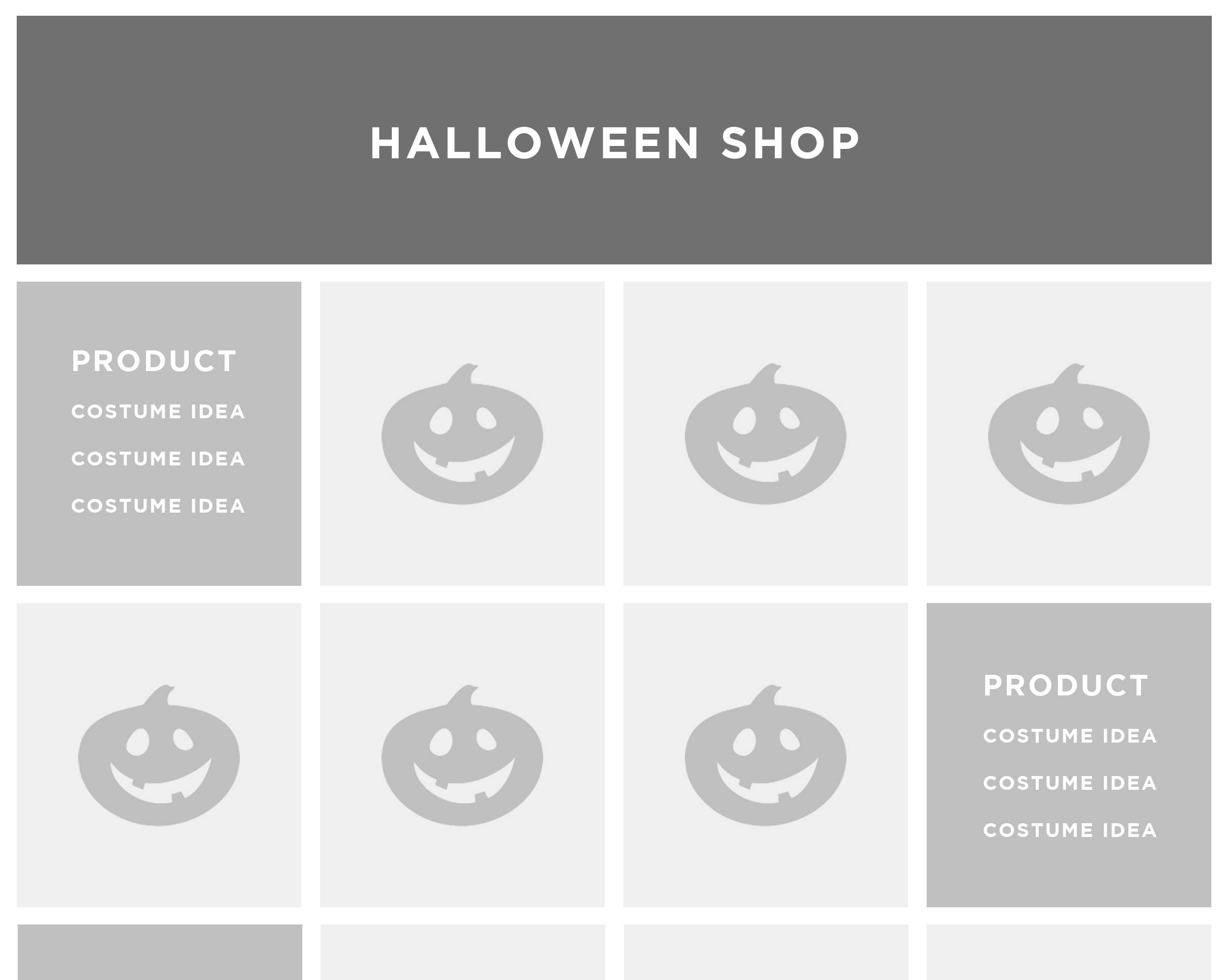 Even if you think your brand has no place in participating in Halloween, take this opportunity to push sales, increase brand awareness and reach an audience you otherwise wouldn't. Halloween offers you the chance to jump in on Halloween hashtags and join a broader conversation that your brand might not otherwise get to be a part of on a daily basis.
Need help planning the holiday season on Amazon? We can help: