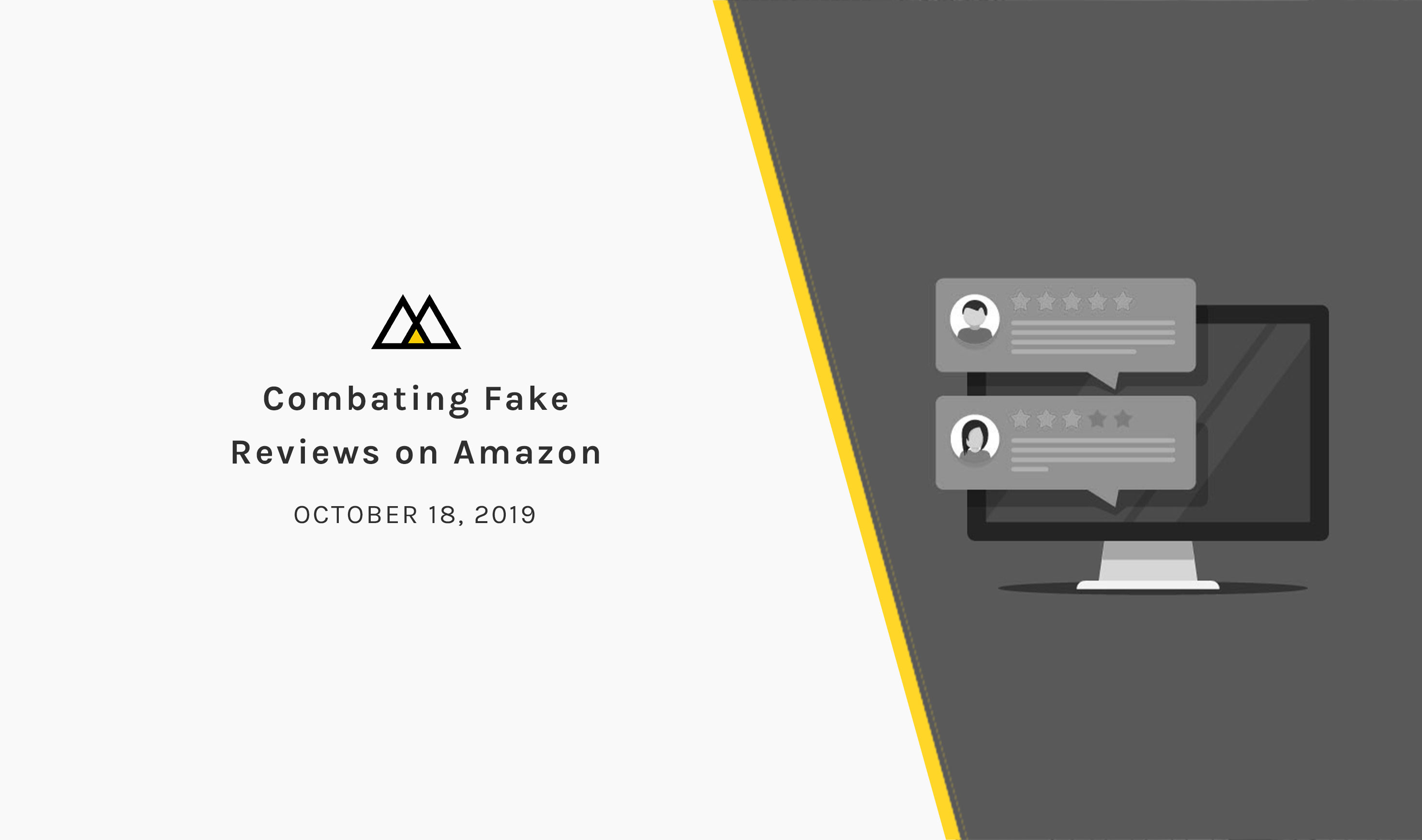 UPDATE: Combating Fake Reviews on Amazon
Over the years Amazon has worked toward making sure that product reviews are authentic. Authentic reviews are labeled as "Verified Purchase" underneath the reviewer's name to help show fellow shoppers that it is genuine.
Late 2019 Amazon rolled out a new program with one-tap ratings, allowing those who made a verified purchase to leave a rating without a written review. Leaving a written review is often a barrier for customers who are pressed for time or don't see the need to leave written feedback. Luckily Amazon has developed a way to increase the amount of ever-crucial reviews they get. And as e-commerce journalist Jason Del Rey points out, the more verified reviews there are, the more expensive it will become for scammers to leave fake reviews. However, this is bound to still happen and for consumers not as well-versed on Amazon, it can be hard to identify whether or not a review is authentic. 
Sellers looking to deceive Amazon's monitoring systems are becoming more sophisticated with their dubious attempts to find sneaky workarounds. There are three common types of fake reviews that hurt the selling platform, but we help examine how you can spot them and what you can do:
Review Hijacking: Jake Swearingen, a reporter and avid Amazon shopper, was on the site one day trying to find an iPhone headphone adapter when he made a curious discovery; many of the reviews on the iPhone headphone adapter PDP were for other products. This practice is known as "review hijacking. Sellers abuse Amazon's back-end system and aggregate positive reviews from other products that they've sold in the past.
The Solve: In Consumer Report's article, they cite an Amazon spokesperson who claims, "Last year, we [Amazon] prevented more than 13 million attempts to leave an inauthentic review and we took action against more than five million bad actors attempting to manipulate reviews." However, sites like ReviewMeta can also help flag listings with repeated phrases (e.g. "Love these boots"). As a consumer, look out for misspellings and exaggerated language.
Buying Reviews: Amazon has two approved reviewer programs, Amazon Vine and the Early Reviewer Program. Outside of these two programs, sellers cannot offer free products or monetary compensation in exchange for favorable reviews. However, the problem still persists in what Amazon calls outlier cases.
The Solve: In March the FTC filed charges against New York-based supplements company, Cure Encapsulations, for paying for fake reviews. This was the first time the FTC filed charges against a company that paid for fake reviews.
On the charges, Andrew Smith, Director of the FTC's Bureau of Consumer Protection, said, "People rely on reviews when they're shopping online. When a company buys fake reviews to inflate its Amazon ratings, it hurts both shoppers and companies that play by the rules."
Satirical Reviews: There are plenty of funny reviews on Amazon that are also helpful (just read up on some of the Poo-Pourri reviews for some prime examples). However, some products have reviews where people are simply using the review section as a platform to make jokes. When people steal this space, it makes it hard for shoppers to gauge the actual quality of a product.
Below is an example of a tiny home listing on Amazon and some of the reviews: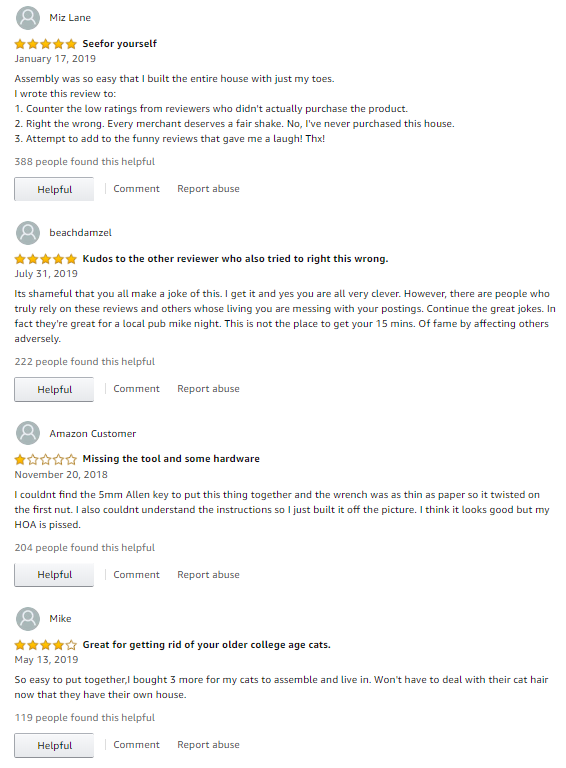 The Solve: Resources like Fakespot can help rate shoppers discern if the reviews they are reading are potentially fake. To analyze a product's reviews, all you have to do is search the URL on Fakespot. Their algorithm scans the reviews to help determine if they are untrustworthy and then delivers an adjusted rating if it differs from the rating on a website.

Final Thoughts: We recommend soliciting reviews through one or more of the following channels:
The Early Reviewer 

Amazon Vine

Email Marketing
The most important thing to remember when soliciting reviews is that you cannot ask for a favorable review. If you are soliciting, you can only ask that reviewers are honest.
Need help with your Amazon strategy? We're here to help:
Read More:
Soliciting Reviews with Email Marketing
Ad Alternatives: Quality Reviews, Influencers and More