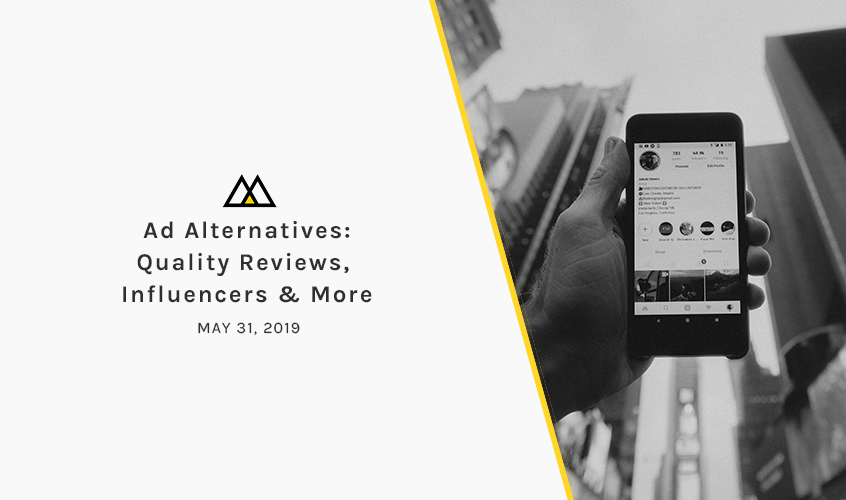 Ad Alternatives: Quality Reviews, Influencers and More
Get beyond traditional advertising methods – learn how alternative strategies can revolutionize the way you approach advertising.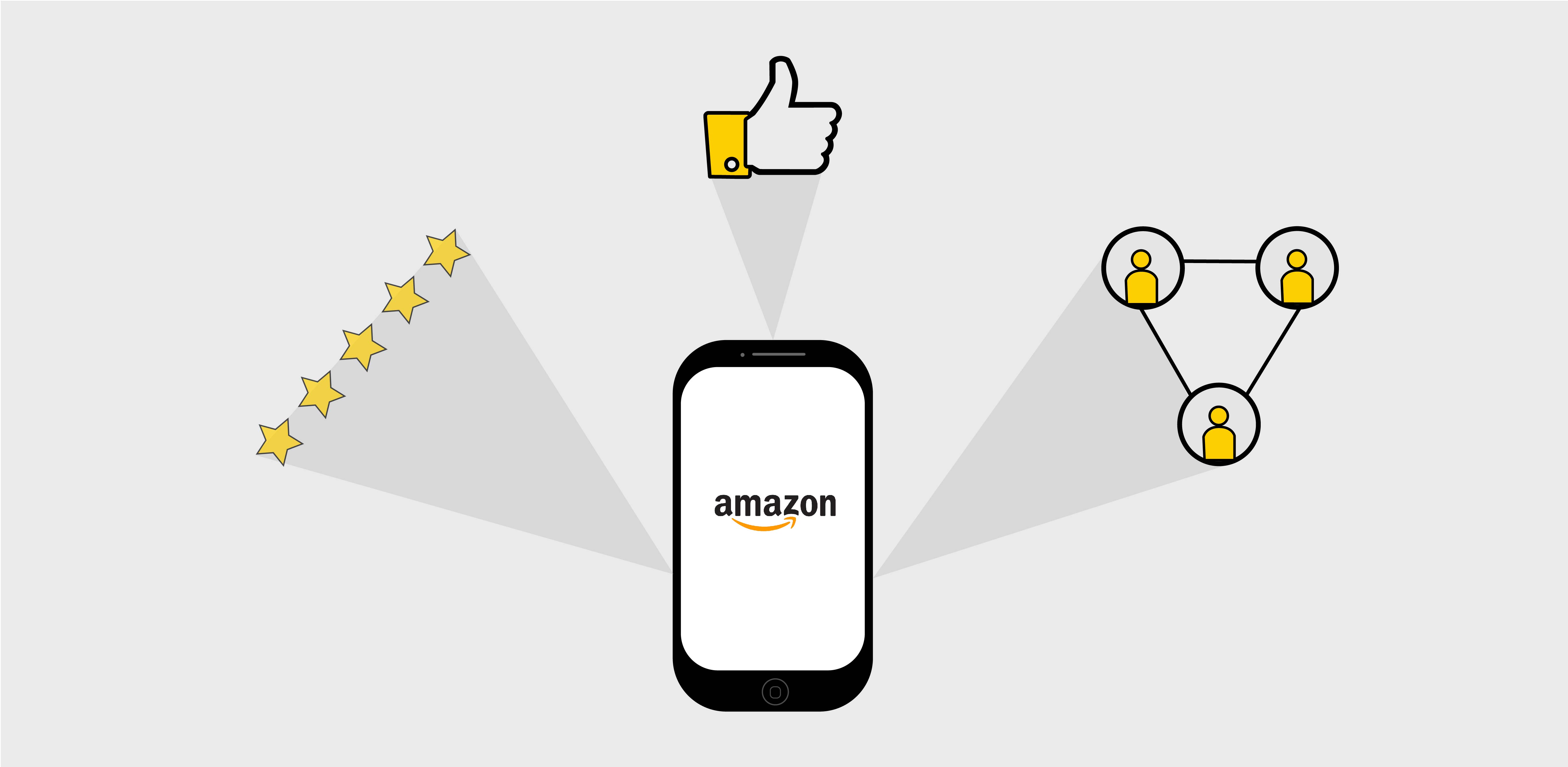 In addition to traditional online advertising efforts, there are a number of alternative strategies you can utilize to increase product and brand awareness. From Amazon Influencers and Affiliate Programs, to product reviews, packaging inserts, and drip campaigns — go beyond current advertising campaigns to reach a wider range of potential customers.
The Importance of Reviews
Reviews are a key player in boosting your product's ranking. This direct customer feedback is a great resource for gaining valuable insights into both your product and your brand. This helps you to pivot and improve your brand positioning and product detail pages to cater to new and returning customers. Getting high-quality reviews is extremely important, however, there are very few approved ways to do so.
Amazon closely monitors reviews to maintain quality control and keep the customer experience at the center of their platform, which has always been the company's top priority. In October 2018, Amazon made strict updates to their Customer Product Reviews policy to discourage ill-earned reviews.
Soliciting Reviews
Using one of Amazon's approved programs is the best way to increase the number of reviews on your listings. As Amazon continues to closely monitor reviews and look at how they are received, it's important to adhere to their guidelines to avoid negatively impacting your product listing.
One way you can reach your customers to encourage product reviews is through packaging inserts. Packaging inserts are a great way to build brand knowledge and provide directions, as well as solicit those valuable reviews. Participating in drip campaigns can also be a great way to connect with customers, address concerns and answer questions. Drip campaigns are follow-up emails sent to customers through Amazon. Sellers cannot reach out to customers directly but do have the option to do so through Amazon if customers have not opted out of emails.
Amazon Vine
Amazon Vine is a review generation program offered to 1P vendors. The program is over a decade old and has proven to be a valuable way to garner reviews for new products.
"Amazon Vine invites the most trusted reviewers on Amazon to post opinions about new and pre-release items to help their fellow customers make informed purchase decisions. Amazon provides Vine members with free products that have been submitted to the program by participating vendors. Vine reviews are the independent opinions of the Vine Voices."
Enrollment fees for the Vine program start at $2,500 per ASIN, although depending on your account status, this fee may be waived. In addition to the enrollment fee, vendors absorb the cost of the product sent out to the Vine Voices, however, the long-term return it well worth the investment.
Vine Voices are the people who review the products. The program is over a decade old and has proven to be a valuable way to garner reviews for new products. Brands that send out products before launch have a keen advantage once the product is live and will automatically receive reviews.
What Vendors Need to Know:
Vine Voices are chosen by Amazon and become eligible based on the value and trust other Amazon.com customers place in the Voices' ability to provide helpful and insightful reviews

Products are provided by publishers, labels, studios, manufacturers or any vendor participating in the program

Vine Voices are not expected to write positive reviews

Reviewers who are a part of the program will have "Vine Voice" written next to their name, as well as a badge that reads, "Vine Customer Review of Free Product."

Vendors cannot contact Vine Voices
Early Reviewer Program
The Early Reviewer Program is more limited than Amazon Vine in its capabilities. Available for 3P sellers, the Early Reviewer Program is also a great solution for brand new products on Amazon. Amazon states that the program "encourages customers who have already purchased a product to share their authentic experience about that product, regardless of whether it is a 1-star review or a 5-star review."
Requirements:
Enrollment fee: $60 per ASIN

Product must have less than 5 reviews to enroll. The program ends after 1 year regardless if 5 reviews are generated

The product must cost at least $15 to participate
What Sellers Need to Know:
Any customer is eligible to write an Early Reviewer Program review as long as they've purchased the item and have no history of abusive or dishonest reviews

Reviewers will receive a small reward (e.g., a $1-$3 Amazon.com Gift Card) after they have submitted an authentic review within the offer period which meets the Amazon Community Guidelines

Early Reviewer Program reviews are identified with an orange badge that reads, "Early Reviewer Rewards"

Sellers do not have any influence over which customers are selected to receive the reward offers or the content of the customer reviews.
Leveraging Your Network
A great advertising tactic that brands should always employ is leveraging their network. Depending on your category, it's important to know which social media platforms are best for your business and then work to build a strong, engaged following. Once you do this, continually work to drive traffic back to your Amazon pages.
In addition to driving traffic to your Amazon store or product pages from your social media channels, it's important to monitor who is talking about your brand. Take a look at Amazon Influencers within your category to see if they are already talking about your product on their curated Amazon pages. If they are, reach out and make the introduction for future collaborations and partnerships. Since Amazon Influencers work on a commission basis, it is beneficial to all parties to work together to promote one another. Partnerships like this can come together very naturally since the influencer is already a brand advocate.
Attack from all Angles
In addition to these tactics, ad campaigns are still a crucial component of selling on Amazon, so make sure that you are following these best practices:
If you need help figuring out the best advertising strategies for your Amazon business, we want to help: