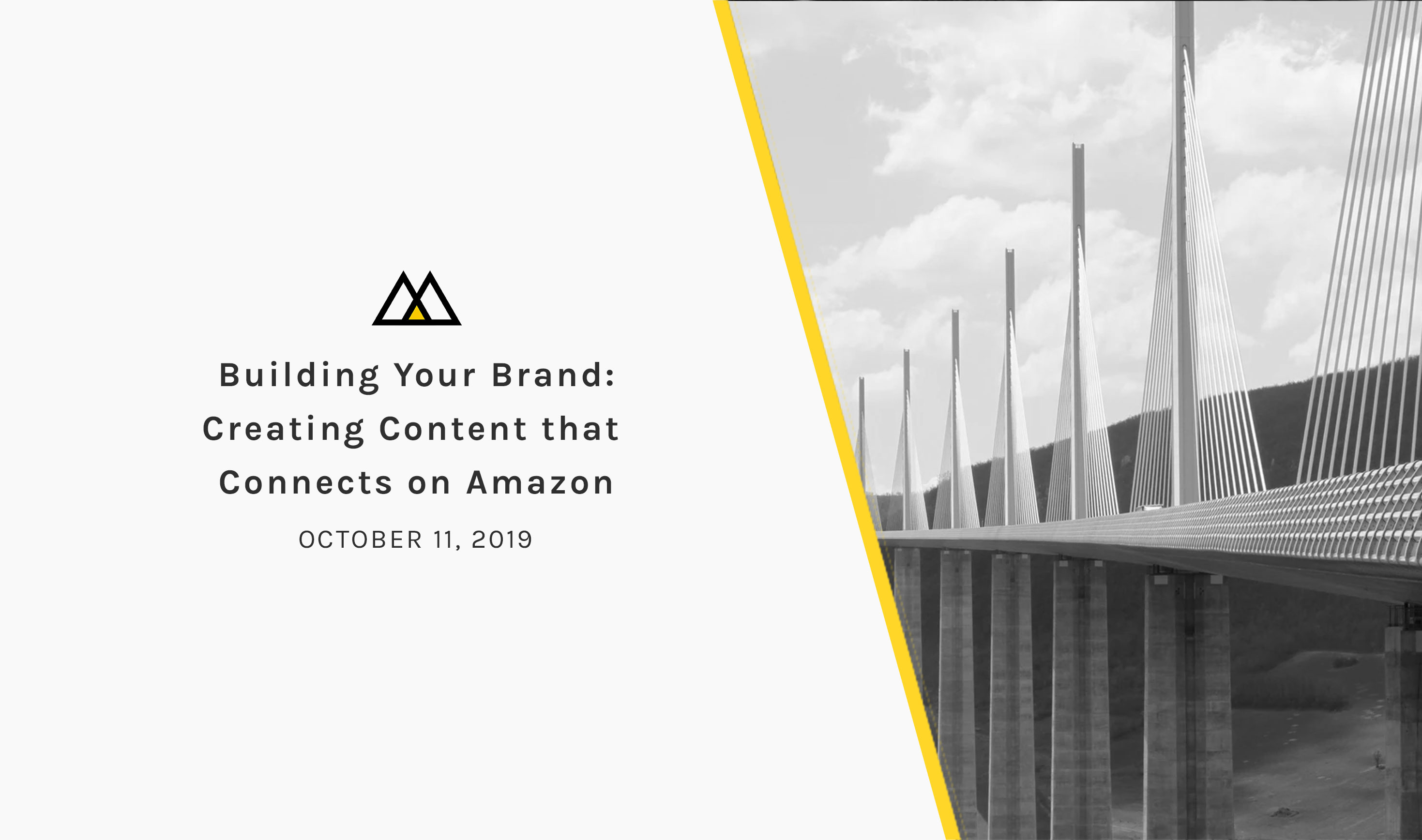 Building Your Brand: Creating Content that Connects on Amazon
Your creative content helps customers easily identify and recognize content that is totally unique to your brand. Building this content is a crucial part of your brand identity. Today Creative Director Carly Miller helps outline how you can build your brand identity on Amazon.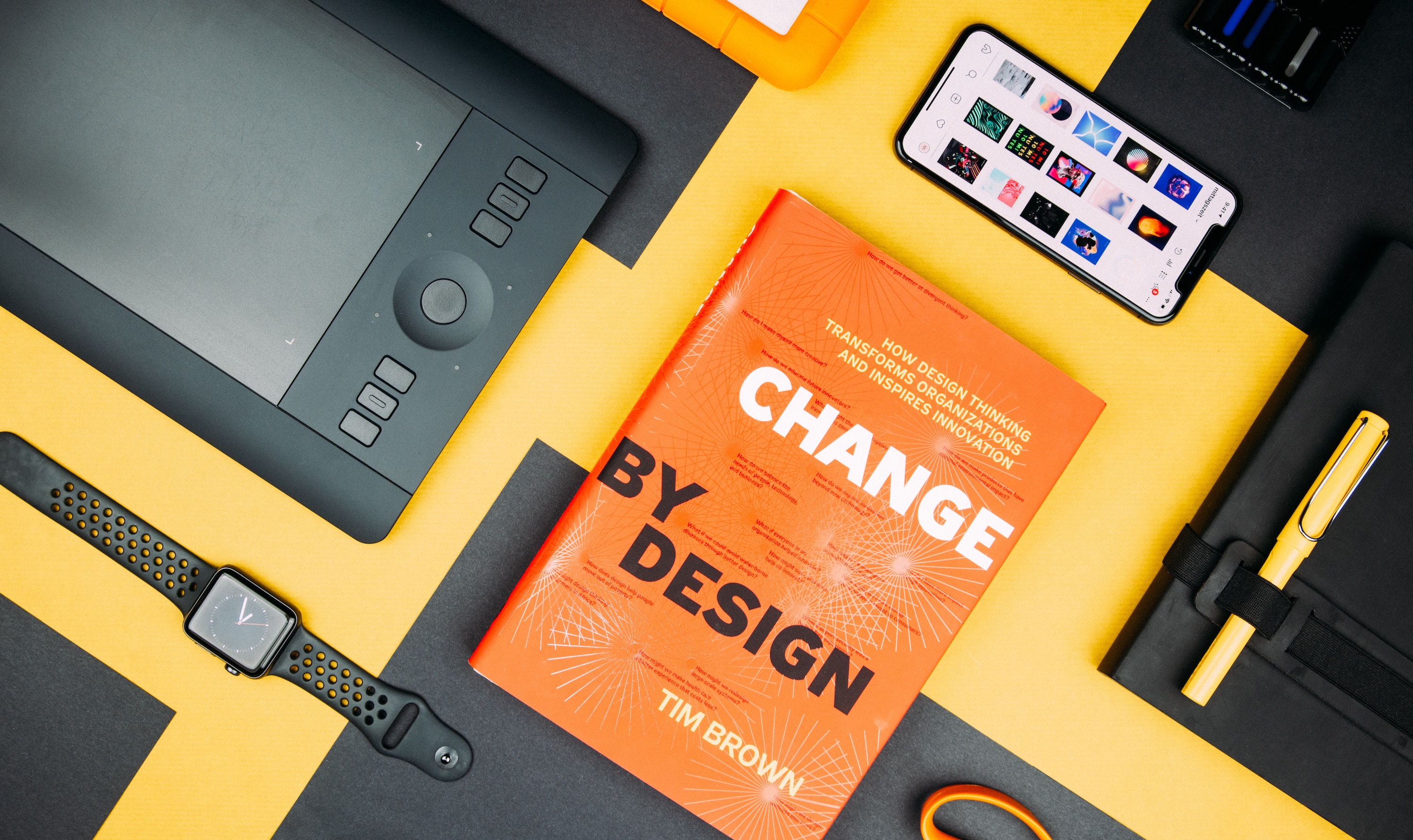 Building a Brand in a Box
Amazon's main focus and priority has always been the consumers shopping on Amazon, not the brands selling. The platform was originally built for churn-and-burn conversions, helping customers quickly find what they want, but it wasn't a brand-focused space. We've seen a paradigm shift – Amazon has become a viable sales channel for not only large established brands, but small businesses getting their start on Amazon. 
The burning question: how do you build and sustain your brand on Amazon? 
While brand recognition comes into play for larger brands, Amazon creates a (mostly) level playing field. All brand-registered accounts have access to enhanced marketing content like the brand store and A+ content. The restrictive nature of Amazon leads us to think about content in a different way. What you do with these branding elements is up to you. This is your opportunity to create a cohesive branded experience on Amazon. 
Multiple Team Members. One Brain.
A crucial element of building a brand is creating a solid foundation that sets you up for long-term success. If you don't have a style guide, know what your creative goals are and keep it consistent. A style guide will also help you produce cohesive multi-channel content, ensuring that your design and voice are consistent across all platforms. 
As an agency, we always reference our brand partner's style guide to make sure that the content we produce is in line with their existing content. Style guides help provide guidance on:
Target Audience

Technical Information (

Color palette, 

Logos, 

Typography)

Creative Vision (

Brand Story, 

Voice, 

Imagery, 

Design Directives)


Other Branded Content (

Advertising, 

Blog, 

Social)
Standing Out on Amazon
So with all of this, how do you go out and convey your brand on Amazon? These are some of the elements within the world of Amazon you can utilize to build a strong brand on the e-commerce platform:
PDP Images: The PDP Images you use on Amazon will most likely be the same ones you also use on your brand's website. To optimize these images for Amazon, we add features like callouts and graphic overlays. Using your e-comm images as a starting point for Amazon will help create brand consistency for your shoppers.
Tip: We highly recommend a file sharing system / Image DAM with the capacity to house your entire image catalog. This helps internally, to make sure teams across your organization are all aligned, and helps your agency partners access the resources they need.
Copy: Amazon has some limitations around copy, from word and character counts to phrase restrictions. Our goal is to create and optimize content that provides a better customer experience while working within Amazon guidelines. At Macarta, we examine the best way to market a product, write in a clear brand voice and stand out from competitors with an effective, intentional keyword strategy.
A+ Content: A+ Content breaks through the noise of a product detail page with a visual connection to your brand. It gives you an opportunity to include additional product information or educate shoppers about your mission or brand story. Amazon has some pre-designed modules that are available in the builder, but if you have the time and available assets, there are a few workarounds to the module restrictions. Here are a few of our favorites at Macarta: 
1.Standard Image & Overlay

This is our most used module for A+ builds. Tip: if you don't add text to the overlay, you can use this module to upload a flat image. The main concern with using flat image modules is the lack of keyword indexing, but the new update to the A+ builder allows you to enter 50 characters of keyword data behind each image.
2. Comparison Chart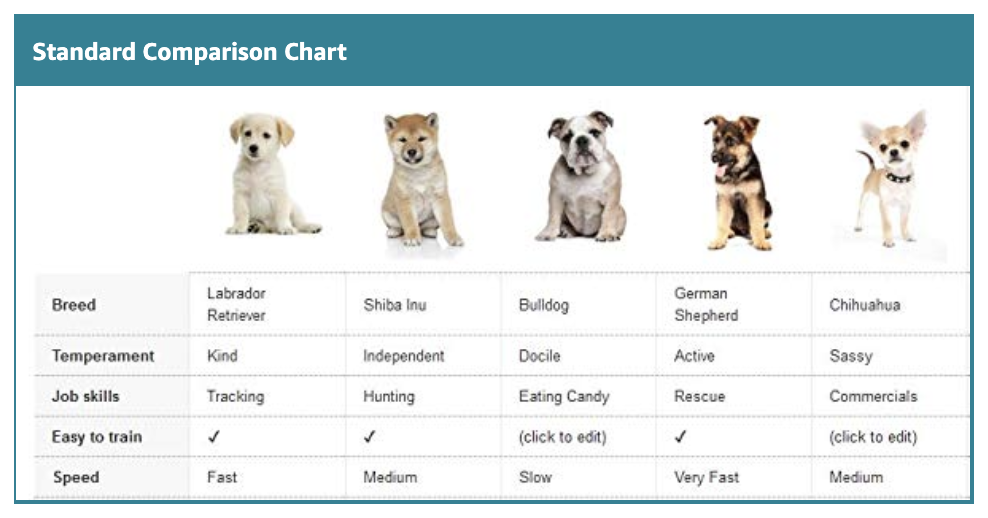 The comparison chart is the only module that features a click through. This module is commonly overlooked, but when integrated properly, can provide a viable cross-promotion vessel between your detail pages. For example, you can add a comparison chart module on a T-shirt A+ page that also links through to a jacket, pair of pants and a belt to "Complete the Look."
Brand Store: Last but not least and my personal favorite: the brand store. The brand store presents an opportunity to create an immersive space for your brand within Amazon. The brand store provides a platform within Amazon to merchandise your catalog and connect your brand with the consumer. The more time customers spend in your brand store, the more likely they are to convert, so the goal is to create as much of a brand experience you can while also keeping it strategic. 
Final Thoughts
Multi-channel content is the recipe for success on Amazon. From creating a sustainable brand direction internally to mirroring that on the Amazon platform — it is apparent that setting the stage is important.
Whether you have an established brand or looking to add Amazon as an additional sales channel, we have a seasoned team of creatives standing by to help. We put ourselves in your shoes and create cohesive, seamless content that drives sales on Amazon. Drop us a line!