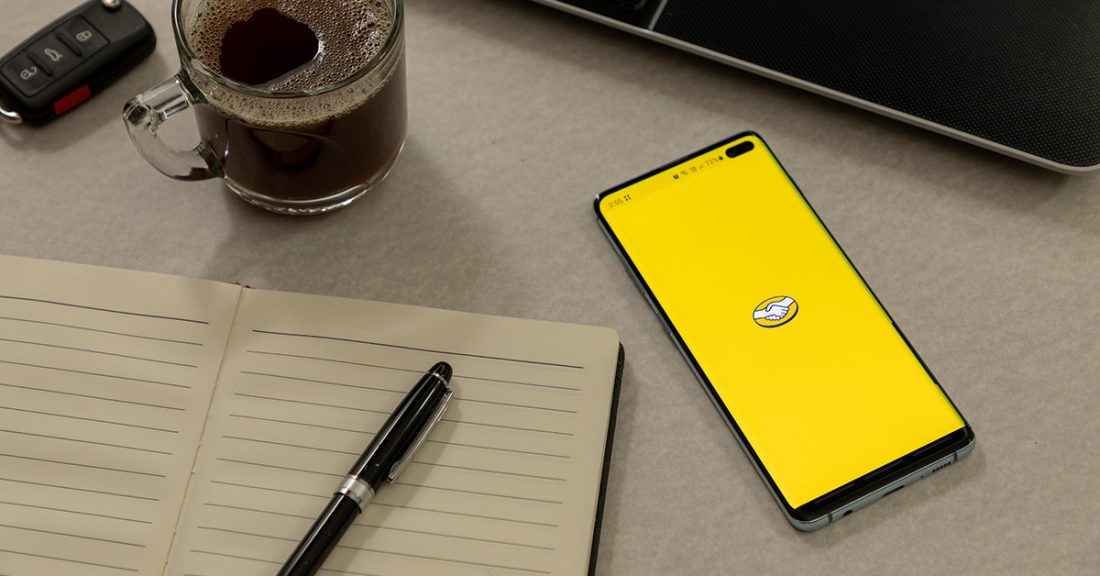 Mercado Libre vs. Amazon: What is the Difference?
Online retailers are consistently looking for ways to expand their business and acquire new customers. As trends are guaranteed to shift in the eCommerce space, online retailers must understand the options made available to them and select the best method of action. Macarta's online resources can provide these retailers with the proper tools to develop and expand their companies. The first step is differentiating the following platforms:

Digital Marketplaces Grow In Popularity
In recent years, the digital marketplace landscape has grown dramatically. Already moving in that direction, the closure of brick-and-mortar locations due to the Covid-19 pandemic accelerated industry trends into the digital space. Now, outside of Amazon, major traditional retailers, such as Walmart and Macy's, have burgeoning eCommerce sites in tandem with their massive physical infrastructure. 
Despite this massive shift toward online retail, global markets are not uniform in their use of one platform. In Latin America, the eCommerce site Mercado Libre is the industry leader, bringing the lion's share of marketplace consumers to its platform. Less restrictive than eCommerce on Amazon in some ways, and less standardized in others, Mercado Libre offers a unique angle for Sellers to expand into the rapidly growing LATAM space.
Determining the right choice for your brand, in the Mercado Libre vs Amazon debate, is critical to help decide your next trajectory. Below, we'll walk through some pros and cons of the respective platforms to help you make your next move.
What should brands expect from Amazon Marketplace?
When conducting business through Amazon, retailers can expect:
Access to an incredible quantity of consumers and site visitors 

Access to the robust battery of Amazon Advertising 

A consistent rollout of new and exciting features
Amazon eCommerce offers an unparalleled degree of data and access to consumers, with access to a wide range of channels including:
What advantages and disadvantages do Amazon Marketplace users have?
Due to Mercado Libre's confinement to Latin American markets, one of the biggest perks of selling on Amazon is the amount of preexisting infrastructure available around the globe that allows Sellers to take their brand to nearly any consumer. Moreover, Amazon's role as a middleman allows Amazon Sellers to dedicate fewer resources to their own Customer Service departments — a useful system that Mercado Libre does not offer. 
The disadvantages of using Amazon, as opposed to Mercado Libre, are especially obvious when conducting business within Latin America. eCommerce on Amazon is markedly less popular in the region, and brands looking to tap into this fastly growing market would be limiting their long-term potential gains.
Additionally, the reduced quantity of red tape on Mercado Libre allows brands to very quickly begin rapidly selling on the platform, with far fewer hoops for new Sellers to leap through. Likewise, the usual limitations of Amazon's character counts continue to apply, whereas Mercado Libre offers significantly greater flexibility.
What can brands expect from Mercado Libre?
When conducting business through Mercado Libre, retailers will have access to 250 million registered users who log over 170 million visits per month. To grow and reach audiences across such an expansive platform, brands can use Mercado Ads, a tool similar to Amazon Advertising, to manage their campaigns. 
It's also entirely free to publish a catalog onto Mercado Libre, with fees only charged once a sale has taken place. It is not a fixed fee, however, as brands can choose between three different payment models: 
Brands also have two different shipping options: Mercado Envíos and Mercado Envíos Full.
Mercado Envíos
For Mercado Envíos, there are three different variants brands can choose to deliver items to consumers:
Dispatch points

— Sellers take sold products to official drop-zones around their shipping region and, for example, Mercado Libre Mexico collects and delivers them to customers.

Envíos Colecta

— Mercado Libre goes to the Sellers' warehouse, picks up orders, and then delivers them to customers.

Envíos Flex

— Sellers hire a package delivery company, through whom orders are sent to consumers. Mercado Libre, however, still sends both a guide and managers the tracking.
Mercado Envíos Full
Similar to FBA (Fulfillment by Amazon), Mercado Libre takes care entirely of your orders from beginning to end.
Overall, Sellers using, for example, Mercado Libre Mexico will enjoy a friendly user experience. Brand Registries are not required (unless Sellers are opening a Brand Store) and managing catalogs is significantly easier than it is on other eCommerce sites.  
What advantages and disadvantages do Mercado Libre users have?
One of the biggest benefits of Mercado Libre is that throughout Latin American countries, it is the industry leader in the eCommerce space. According to a study by the Mexican Federal Institute of Communications (Instituto Federal de las Comunicaciones), 67.3% of eCommerce consumers use Mercado Libre, as opposed to only 30.3% who use Amazon.
Additional perks on the Mercado Libre platform include:
Consumer Favorability Scales

— Mercado Libre measures every Seller's reputation, determining reliability according to customers that have purchased from the brand. If a Seller reaches the top of the sale, becoming a Mercado Leader (Mercado Líder) potential customers will be directed to your brand more often than competitors.

More Flexible Product Descriptions

— With a product description character limit of 50,000, Mercado Libre is significantly less strict than other eCommerce platforms. With so much space, Sellers can anticipate more questions from customers and provide a substantial amount of information. Note: we don't recommend trying to use every one of those characters, however, as that can overwhelm consumers.

In-House Payment Network

— Mercado Libre's payment network, Mercado Pago, allows customers to pay in a variety of ways, such as direct deposits, cash payments in convenience stores, and more.

Organic Strategies benefit Ads

— Rather than being separate, your organic strategy alone can push your products up to the first positions in search results. Pairing this with your ads allows for strong placement of your products to catch the eye of potential customers.
The downside of Mercado Libre's LATAM popularity is that outside of the region, eCommerce on Amazon still dominates North American and European traffic. Brands primarily catering to consumers in those regions might do better sticking with Amazon. Additionally, starting a new brand from scratch on, for example, Mercado Libre Mexico might not be the best idea, as new accounts do not have immediate access to benefits, such as Mercado Envíos Full, or Ads until they become more relevant with consumers.
Additional downsides of the Mercado Libre platform include: 
Fewer Brand Protections

— As Brand Registries are not required, many Sellers can sell the same product and earn sales without being registered. 

Limitations for Updating Products

— After your product has converted into a sale, you will no longer be able to change either the category or title of your listing; instead, you will have to start from scratch with a new listing to make these adjustments.

No Middleman — Mercado Libre consumers deal directly with Sellers for questions, complaints, or claims. Brands that sell on this platform will be entirely responsible for their own customer service.
Sales Reputation Consequences

— If your sales reputation amongst consumers drops, Mercado Libre can pause all your advertising efforts.
Which is Best for Your Brand?
Brands that would benefit the most from using Amazon:
Are primarily catering to North American or European marketplaces.

Rely heavily on Amazon's preexisting global infrastructure to facilitate their transactions.

Want greater control over brand protections and more strict limits on fraudulent sellers.
Brands that would benefit the most from using Mercado Libre:
Are looking to really tap into the meteoric growth within the Latin American eCommerce space.

Have strong pre-existing Customer Relations divisions that are ready to handle direct interactions with consumers.

Want greater customization with their listings and fewer hoops to jump through in order to get their product in front of consumers.
How Can Macarta Help?
Regardless of their decision in the Mercado Libre vs Amazon debate, Macarta has delivered strong results for all our Brand Partners on both platforms.
Recap for Mercado Libre vs. Amazon
Digital Marketplaces Grow In Popularity

— the Rise of Marketplaces has led to a diverse field of options for Sellers to reach new audiences.
What is Amazon Marketplace?

— Amazon Marketplace is the leading global eCommerce marketplace.
What is Mercado Libre?

— Mercado Libre is the eCommerce industry leader throughout Latin America.
Which is Best for Your Brand?

— Any brand looking to grow rapidly in Latin America needs to be on Mercado Libre, though Sellers targeting North America or Europe would be better off with Amazon. 
In a multipolar world of digital marketplaces, determining the right space for your brand can be daunting. That's why we're here to help. Macarta is a multinational full-service marketplace agency specializing in retail media to drive growth and sustained success for its brand partners. Reach out to us, and let's get started.