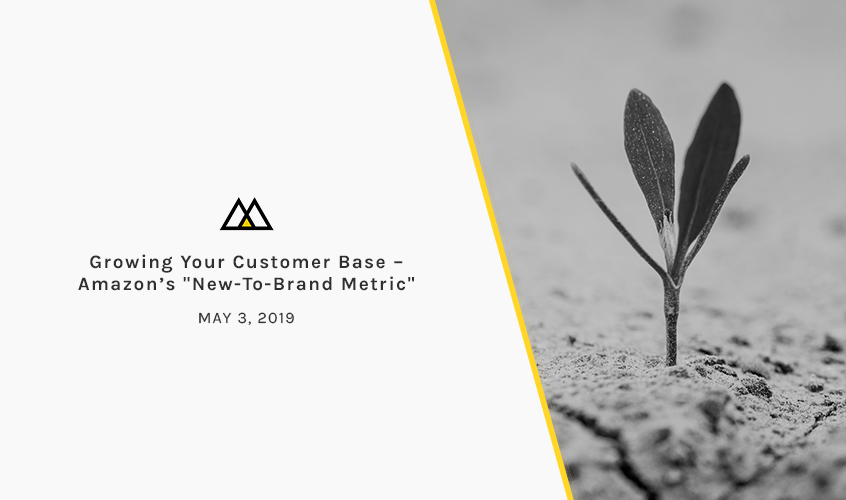 Growing Your Customer Base: Amazon's "New-To-Brand" Metric
Amazon's new-to-brand metrics help brands track new customers as a way to better understand and optimize their advertisements.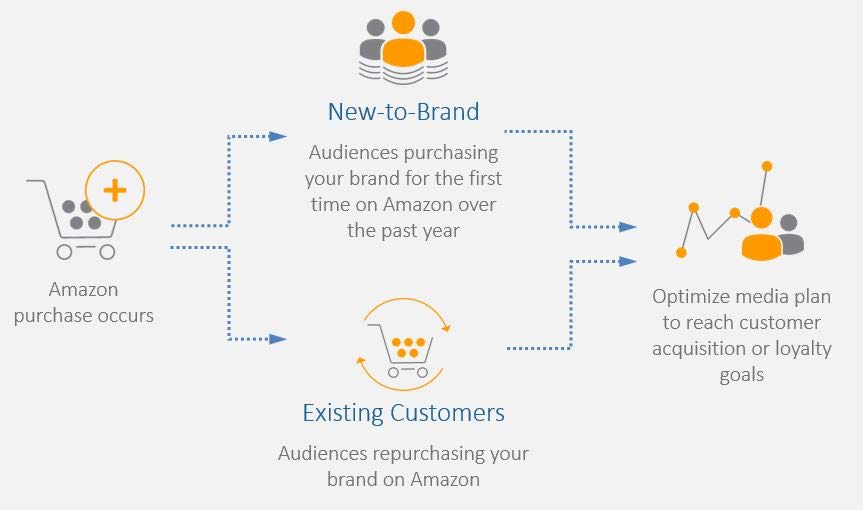 Source: Amazon Advertising
At the beginning of 2019 Amazon rolled out its new-to-brand metric. With Q2 nearly over, now is a great time for your business to check in on your advertising progress and adjust your advertising strategy if necessary to see an increase in performance for Q3 and Q4.
A refresh
New-to-brand metrics "help advertisers identify strategies that can drive customer acquisition and efficient business growth on Amazon," the marketplace's blog states. This new feature in the measurement suite adds to the 100+ campaign reporting metrics that Amazon has to offer.
With this addition to our measurement suite, which includes more than 100 campaign reporting metrics, brands now have an additional tool to track the effectiveness of their advertisements and understand their customer base.
Amazon defines a new customer as one that has not made a purchase within 12 months. If it has been over 12 months since a customer last made a purchase, Amazon will qualify this as a new customer. In addition, the metrics do not account for customers that may be turning to shop through Amazon rather than the brand's e-comm site, so the customer would be new-to-brand on Amazon specifically.
What this means
Amazon explains that the measuring tool is helpful for advertisers to receive advertisement performance details on new-to-brand purchases and sales, new-to-brand purchase rates and cost per new-to-brand customers. These metrics are an important aspect of understanding your brand's customer acquisition cost and can help you better plan for campaign budgets.
Looking toward the future
New-to-brand metrics are strictly for sponsored brands and do not apply to sponsored products or product display ads. This is a feature that advertisers are hoping to see implemented in the near future as a way to further tailor and target ads to potential new customers.
As Amazon enhances their reporting tools, they are hoping to help advertisers, but ultimately are looking for brands to increase the amount that they are investing into advertisements. It's a win-win situation for both Amazon and the brands who are looking to increase revenue. The more metrics Amazon is able to provide, the better ads can be.
Read more: Planning Promotions: 2019 Advertising Calendar, Amazon Ad Revenue Projections Surpassing Expectations