Amazon Ad Revenue Projections Surpassing Expectations
Numbers don't lie
Research analysts underestimated Amazon's ad revenue for 2019 by 750 million and 2020 by over a billion dollars. Daniel Salmon of BMO Capital Markets notes that the uptick is significant and promising for the future of the business.
2018 Amazon Ad Revenue: $7.41 billion
– ClickZ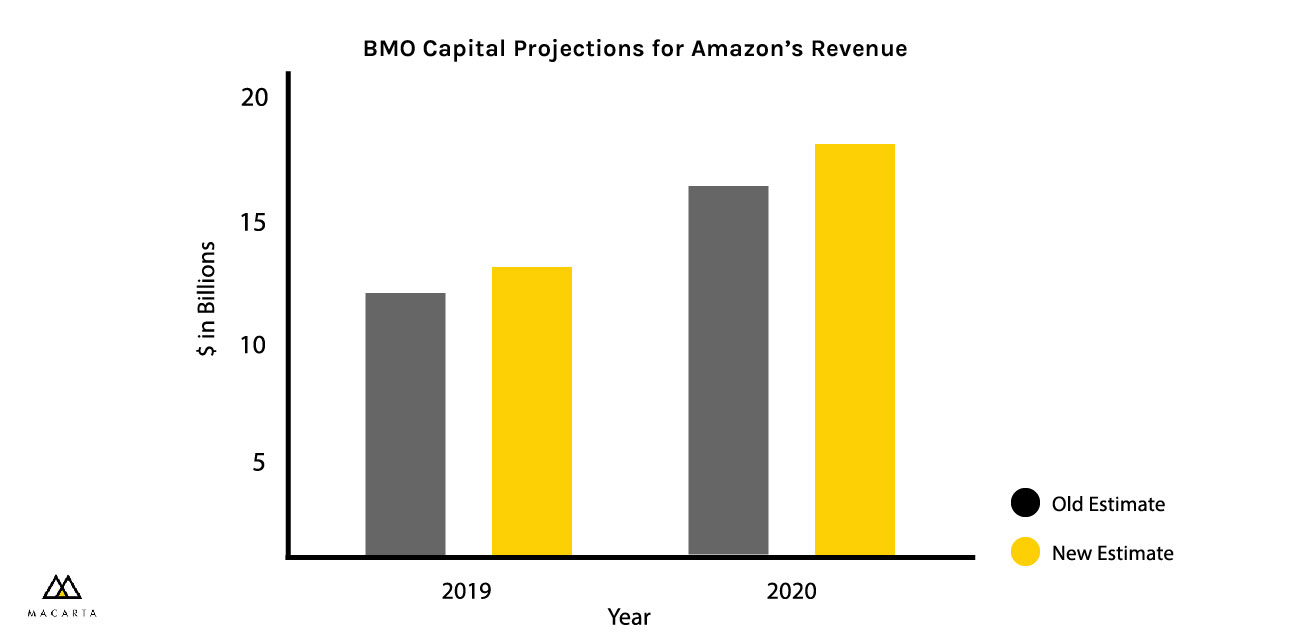 Amazon is the third largest advertising platform behind Google and Facebook at 6.8%. However given the massive influence and growth behind the network, investing in Amazon advertising should be an important part of your business growth strategy.
Why DSP
Using Amazon DSP ads provides marketers with unique advertising opportunities. Amazon offers exclusive inventory only available through the selling giant, which provides an edge over Facebook and Google.
Another appeal of using the DSP over Google and Facebook product based ads is having them served against high-quality, brand safe content. Websites and apps within the  Amazon Publishing Services are invite-only, and includes 67 of the comScore top 100 sites and 20 for the top developers. Advertisers can increase their reach and performance with Amazon's exclusive Over the Top (OTT) offerings, including FireTV and IMDb Freedive. Ads are broadcasted on licensed TV and movie content, and have an average completion rate of 97%.
Amazon's audience segments are strictly based on purchase data, which helps make sure that your ad dollars are being used efficiently to target high intent shoppers.
Read More: Amazon 101: Understanding the Amazon DSP
With an increase in advertising on Amazon, it also means that the space is becoming more crowded. It's important to make sure that you have an edge over your competitors on Amazon to see the sales you're aiming for. If you'd like more information on our Amazon advertising services, reach out: