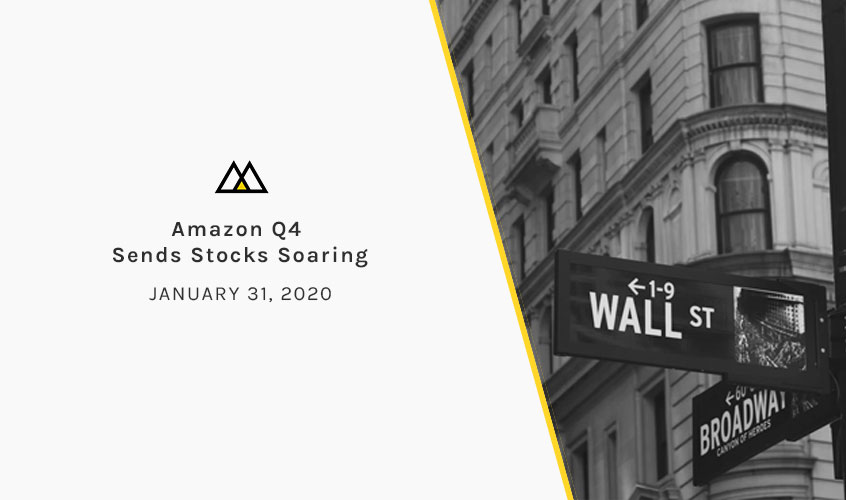 Amazon Q4 2019 Sends Stocks Soaring
Yesterday Amazon released 2019 4th Quarter earnings, sending stock prices soaring. The Q4 report also pushed Amazon's market cap above $1 trillion, entering a stratosphere only Apple, Alphabet and Microsoft have reached.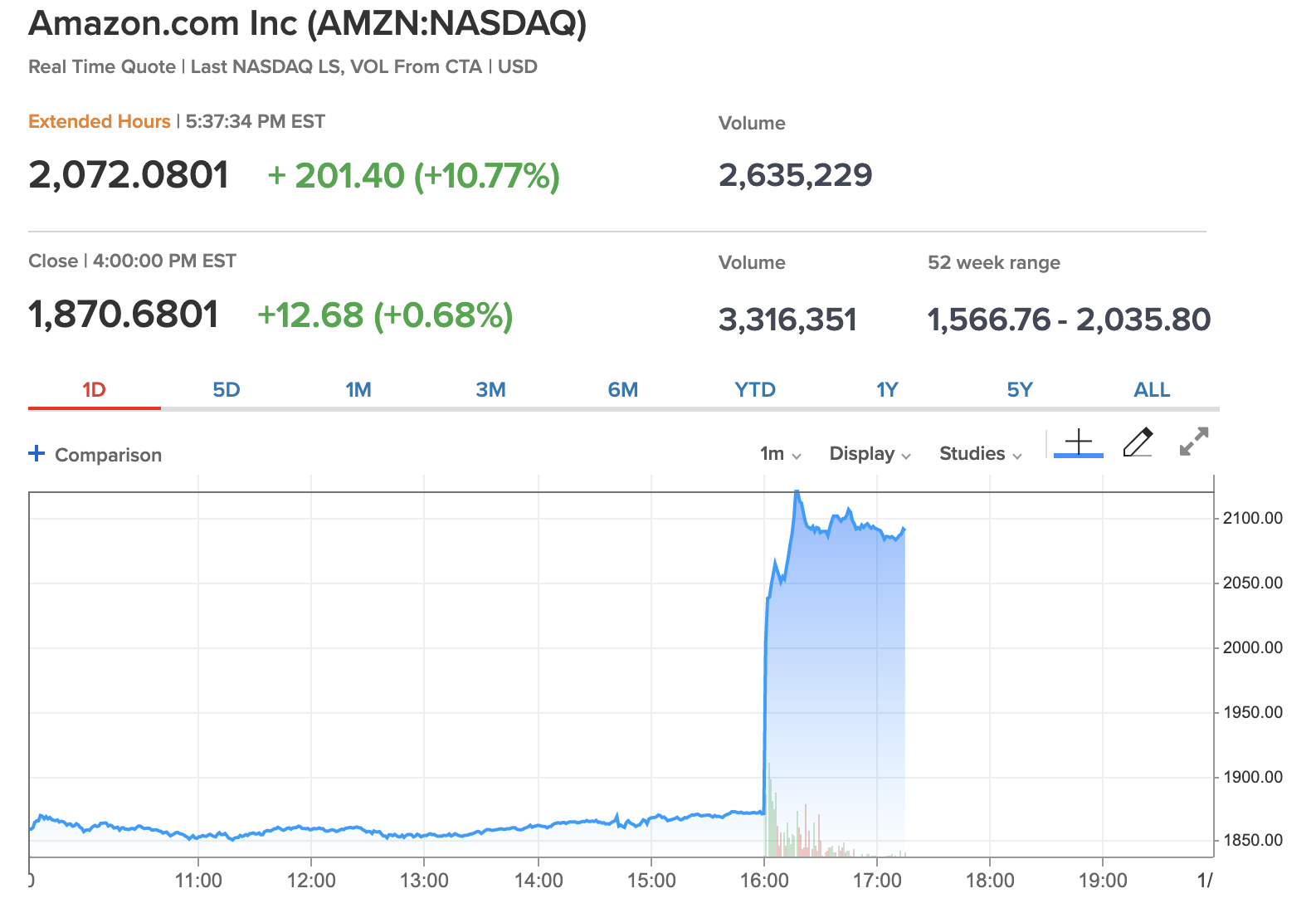 It was a good day for Amazon stock holders, with CNBC reporting the following results:
Earnings per share: $6.47 per share vs. expectations of $4.03 per share, according to analysts surveyed by Refinitiv

Revenue: $87.44 billion vs. expectations of $86.02 billion, per Refinitiv

Amazon Web Services: $9.95 billion vs. expectations of $9.81 billion, according to FactSet
Amazon shared their impressive Q4 earnings with the following data:
Net sales increased 21% to $87.4 billion in the fourth quarter ($72.4 billion in fourth quarter 2018)

Operating income increased to $3.9 billion in the fourth quarter ($3.8 billion in fourth quarter 2018)

Net income increased to $3.3 billion in the fourth quarter, or $6.47 per diluted share (net income of $3.0 billion, or $6.04 per diluted share, in fourth quarter 2018)
In addition the company released some highlights from the year. We are sharing our Top 10:
During this holiday season, customers ordered billions of items worldwide, including tens of millions of Amazon devices. 

Amazon announced that delivery through Amazon Fresh, which was previously $14.99 a month, is now a free benefit for Prime members. 

Amazon announced Alexa integrations with new automotive brands at CES 2020. 

Fire TV now has more than 40 million active users worldwide. 

Prime Video received eight Golden Globe Award nominations.

Amazon Music has more than 55 million customers worldwide.

Amazon announced that free returns can now be made at more than 18,000 drop-off locations in the U.S., including Amazon Books and Amazon 4-star stores, Amazon Hub locations, Kohl's, select Whole Foods Market stores, UPS, and more.

Since launching Prime in September, Brazil has seen the fastest growth in paid Prime members in Amazon's history. 

Amazon Fashion produced its first holiday catalog featuring influencers Louise Roe, Ayana Iman Gibbs, Tylynn Nguyen, and their families in our favorite holiday looks. Additionally, Amazon Fashion and Amazon Home partnered with Refinery29 to open a holiday pop-up shop in New York City showcasing selection for the whole family.

Independent third-party sellers sold more than a billion items during the holiday season
To stay up-to-date on the latest Amazon and Industry news, be sure to follow us on LinkedIn and Instagram.