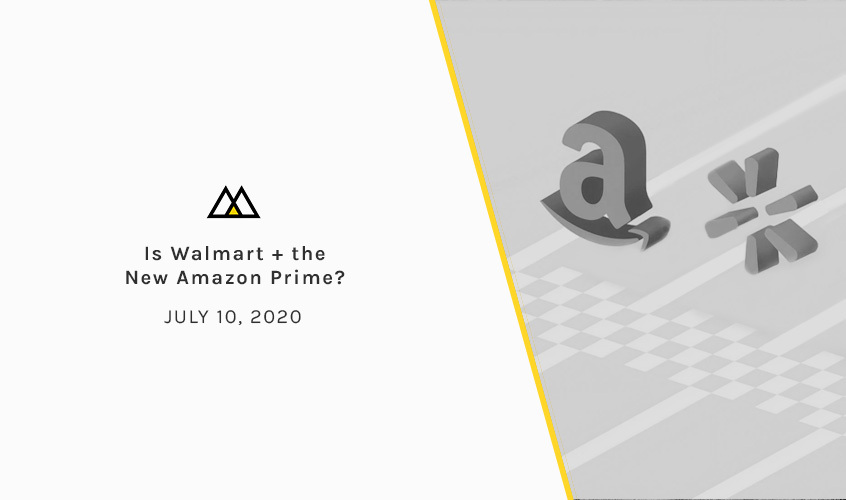 Is Walmart+ the new Amazon Prime?
New Markets Post COVID
e-Commerce in a post-COVID world looks quite different than it did at the beginning of the year. Grocery sales continue to soar month over month and as our lives have changed, so has consumer shopping behavior. Walmart now has their sights set on their next venture and is moving forward with the launch of Walmart+, a new subscription-based service. Walmart first looked to launch the Amazon Prime competitor in early 2020 but delayed plans, Recode reported. The company is now looking to launch the $98 service by the end of the month.
How Walmart+ Compares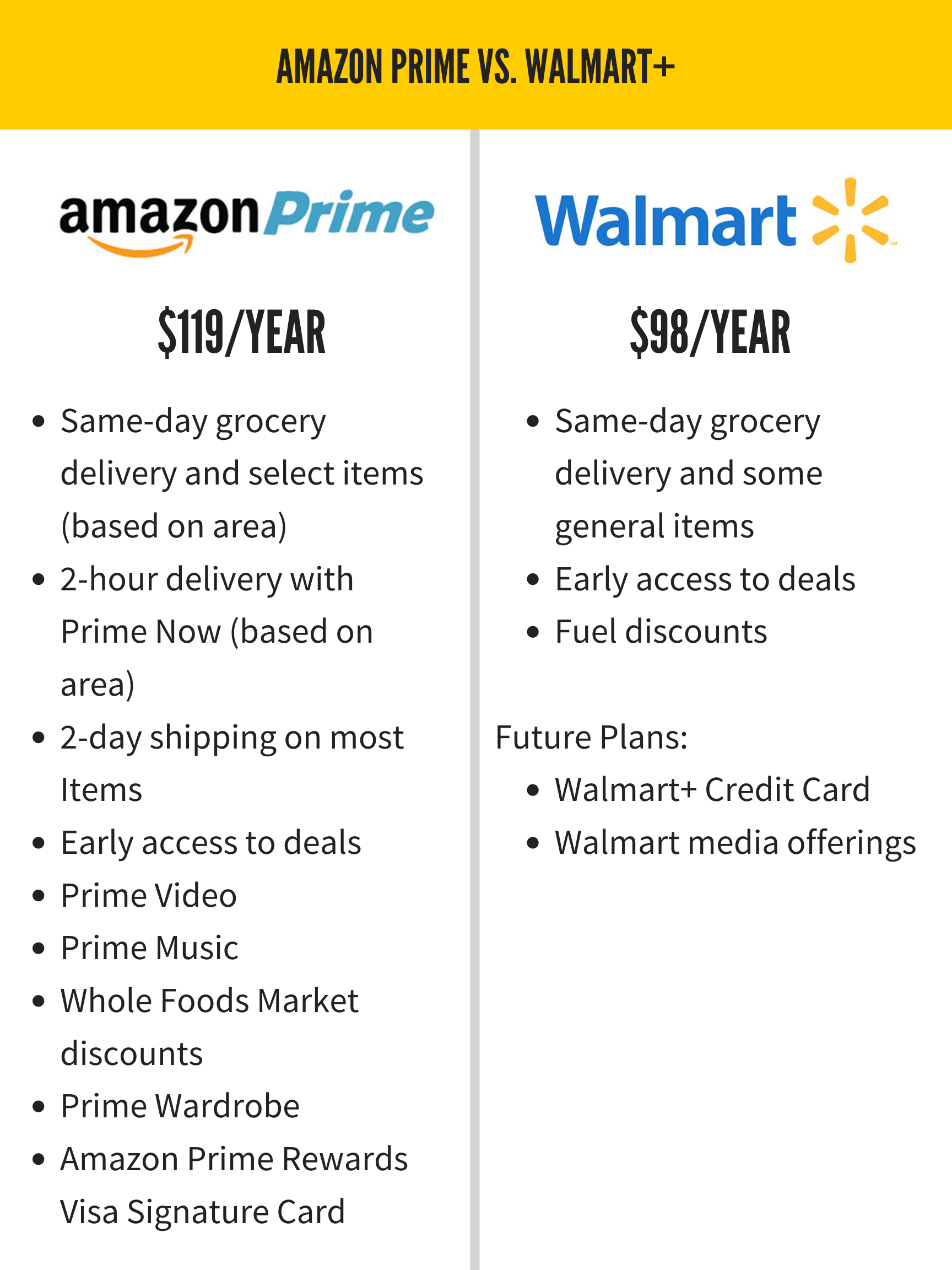 What This Means for Amazon
So, how will Amazon react? According to a recent study, Amazon is considered the #1 most loved brand in America, with its closest competitors Target coming in at #15 and Walmart at #18. Amazon Prime also has 15 years of experience under its belt and over 150 million Prime members, so while the new service is less expensive, there are a number of benefits for loyal Prime customers that Walmart has yet to offer.
We will provide updates as Walmart releases more details. To stay up to date with the latest news, be sure to follow us on LinkedIn and Instagram.