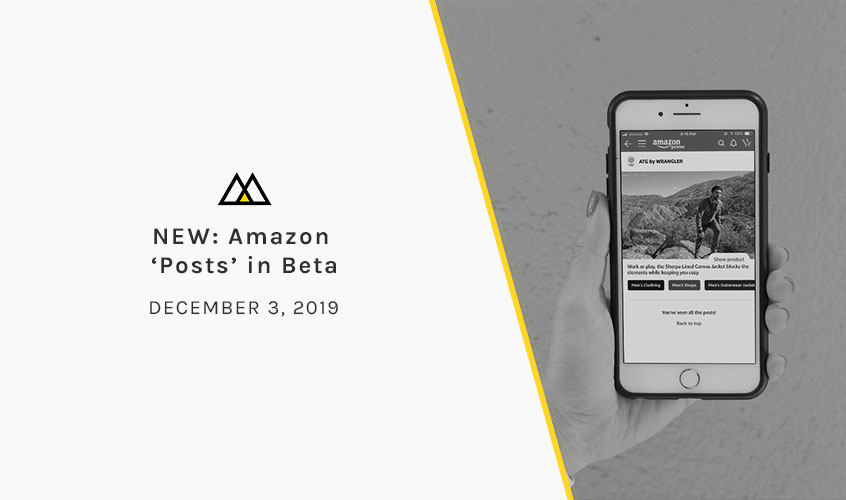 New: Amazon 'Posts' in Beta
Amazon Posts are a new browse and discovery experience on Amazon specifically focused on brand shopping. The appearance of Posts are closely mirrored after Instagram so the experience feels natural to shoppers.
This new feature helps shoppers discover new products by browsing brand-curated posts. Each image links to the featured product's detail page making every post directly shoppable. Posts are only viewable on mobile, not desktop.
Amazon Posts appear in a carousel at the bottom of a PDP. These posts are shoppable and help increase product discoverability. Products with posts are grouped together with related categories, similar to hashtag groupings on social media.
Benefits
Posts differentiate your brand

: Posts allow you to share product-focused content in an interactive way. The longer a shopper stays on your page, the more likely they are to convert.

Posts provide insightful metrics

: You can view engagement metrics including views, clicks and CTRs in order to better understand what type of content resonates with your customers. You can review metrics for viewable impressions, clicks and CTRs for each of your posts from

https://posts.amazon.com

. You can now download a data sheet that will allow you to view viewable impressions, total engagement, click to detail page, clicks to brand feed, clicks to related feeds, clicks to show products, click to expand caption and engagement rate.

Posts are free

:

It is currently free to participate in the Amazon Posts beta.

As is the case with many beta programs, Amazon often starts these features as free and can sometimes add a fee later on.

We always recommend participating in any new Amazon beta programs. Beta's provide a great testing and learning platform, even if it doesn't end up working for your brand.

Posts are simple to use

: Luckily Amazon takes the guesswork out of where to place your posts so you don't need to specify where your posts will be displayed. Amazon will automatically place your posts in

relevant feeds, related products and competitor pages.

Posts are limitless

: There is no limit to the number of posts you can create.

The more you post the more visibility your brand/products will receive since they will have higher chances to populate on different brand feeds, category feeds and related feeds.
Anatomy of a Post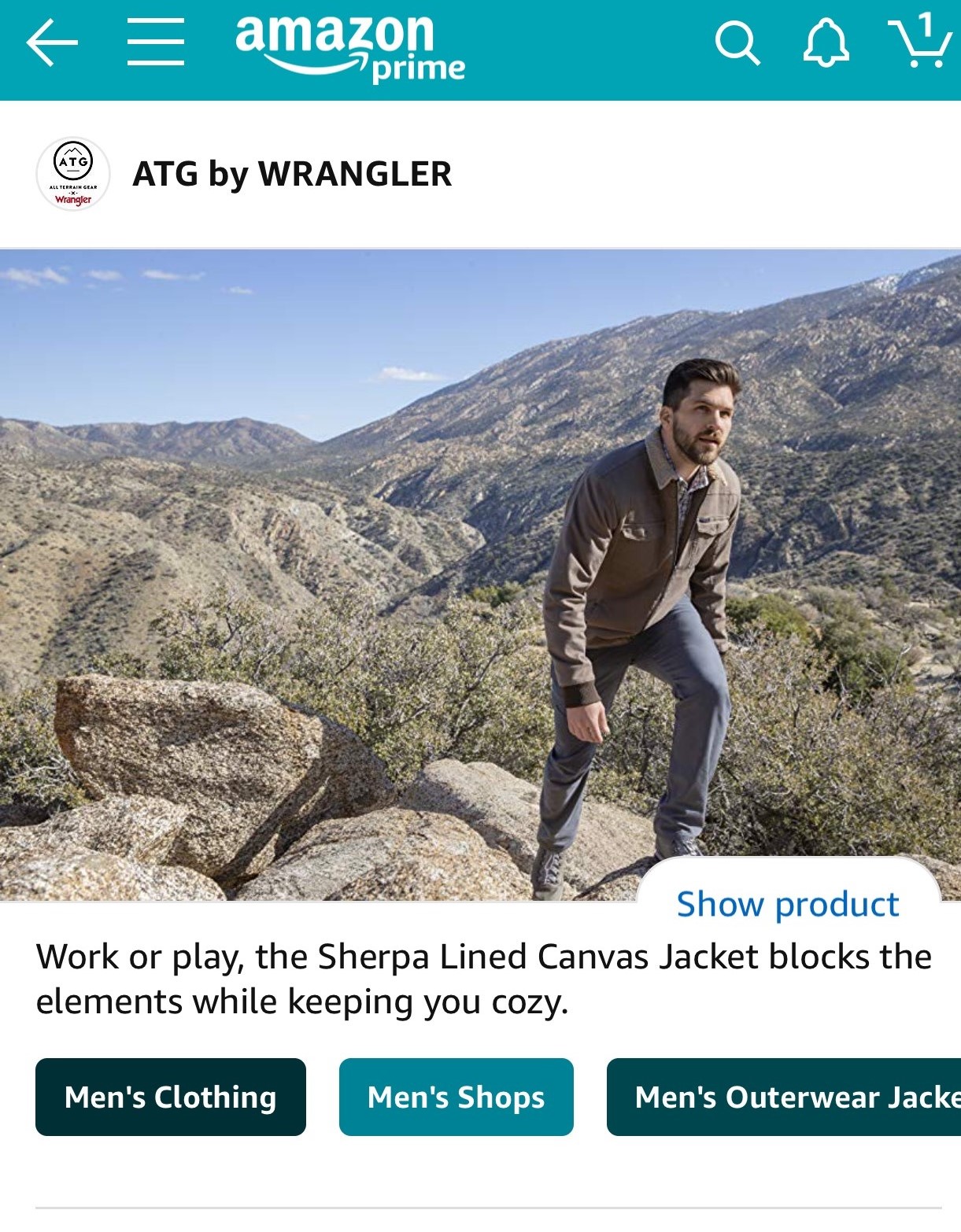 Profile Banner

: Displays your brand name and logo

Follow Button: Allows followers to stay up to date and receive relevant notifications from your brand
Custom Image

: Brand-provided images demonstrate product features and help brands tell their story on Amazon

Show Product/Hide Product Icon

: Customers can click for more information and to directly shop products featured in the custom image

Caption

: A custom caption can help convey your brand voice, product story and serve as a CTA.

Category Tags

: Amazon will auto-tag your posts with relevant product categories. Tapping on a category tag takes shoppers into a vertical feed of posts relevant to that category (seen at the bottom of the post).
What to Include in Your Content
Use this beta program to experiment with various types of content to see what your customers engage with. Repurpose imagery and written content from your social media channels to get started and tailor your strategy as you gain further insights. Amazon recommends posting as frequently as you post on your social media channels. We recommend using lifestyle imagery that you might not have had room for on your PDP.
Tip: If you want your social media team to post, you can grant permissions to new users from the User Management section of the Advertising Console (Vendors) or in the Manage Permissions section of Seller Central (Sellers).
Content Specs
Profile Name

: Must be the registered name of your brand. This field is CaSE SeNsiTIVE.

Profile Logo

: The profile logo must be the registered brand logo or social media icon that identifies your brand. Profile logos cannot be product or lifestyle images. The profile logo must be a 1×1 square image, no smaller than 640×640 pixels. This logo will be cropped and displayed in a circular format, so the full 1:1 area of the image will not be displayed.

Posts Image

: Posts supports images in common display aspect ratios (e.g. 1×1, 16×9, 4×3) in feeds, however images will be center-cropped to square image format (1×1) when displayed in carousels on detail pages.

Caption Text

: The caption text for a post can include up to 2,200 characters, however only the first two lines of the caption will be displayed by default (the amount of content displayed will vary based on the screen size of the device). For captions which exceed this length, only the first two lines will be displayed by default, but users will be able to tap on the caption to read the full text.
Have additional questions about Posts and other Amazon features? We can help: