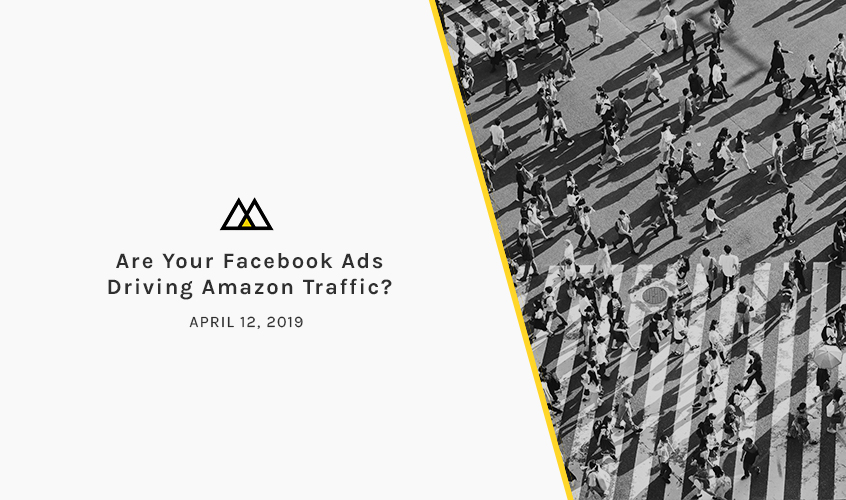 Are Your Facebook Ads Driving Amazon Traffic?
Amazon is making further developments to help marketers track exactly where traffic is coming from. This latest advancement helps track traffic coming directly from Facebook. Here's what you need to know to implement this tool.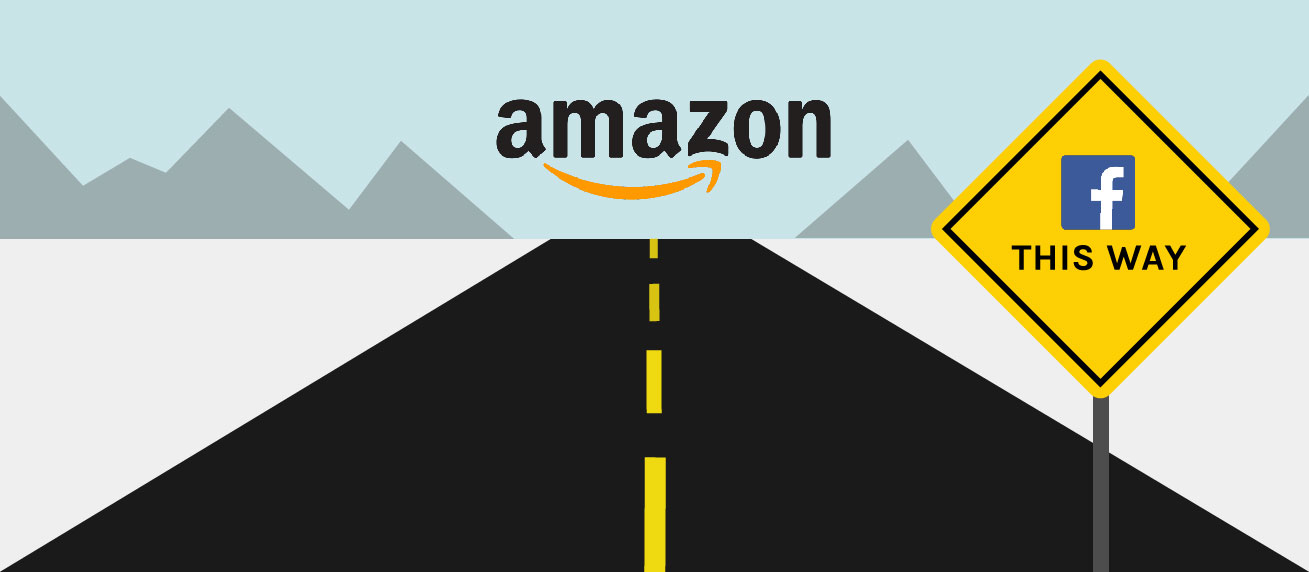 Brand Store background
Since Amazon has improved the Brand Store UX, stores can now tell a more cohesive brand story across e-comm and Amazon, while providing shoppers with more engaging and conversion-friendly content. Improved navigation and enhancements to video make shopping easier and more informative.
The breakdown
You want to know what is driving traffic to your brand store so you can determine if your marketing efforts are effective. In terms of online marketing, Google comes in at #1 with 37.1% of the market, followed by Facebook at 20.6%. Amazon recently climbed the charts took the #3 spot away from Microsoft and Oath. Teikametrics notes that this climb is impressive, especially considering that the platform is a selling platform first and an advertiser second.
Read more: Macarta + Teikametrics Help Legacy Brand Flourish On Amazon
Tracking the traffic generated from Facebook ads is crucial. Thanks to tagged sources, you can now track how much of your brand store traffic is coming from Facebook. In the past it has been difficult to get specific data regarding traffic sources prompting Amazon to increase the tracking of traffic sources from 30 to 100.

Source: New performance insights for Stores
How to track tagged sources
Amazon explains how to create tagged sources to track your traffic. Here's what you need to know, along with our tips for making the most out of this new feature: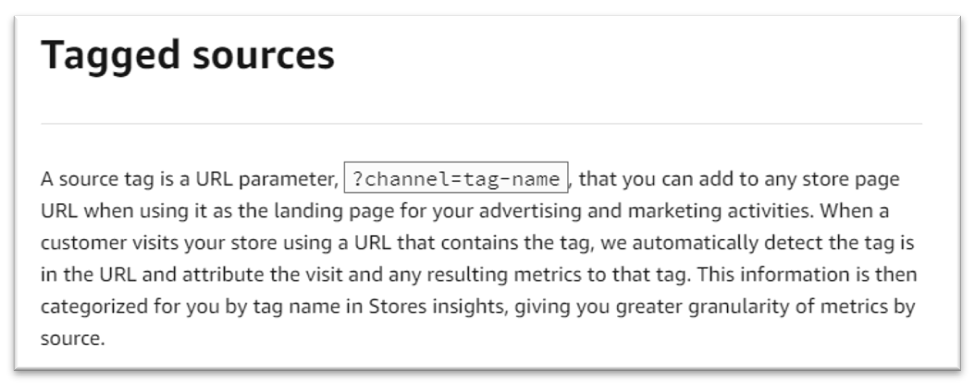 It's best to drive traffic from a Facebook ad to a brand store landing page versus a product detail page. This allows the shopper the opportunity to explore the page organically, rather than push a specific product that might not fit their lifestyle.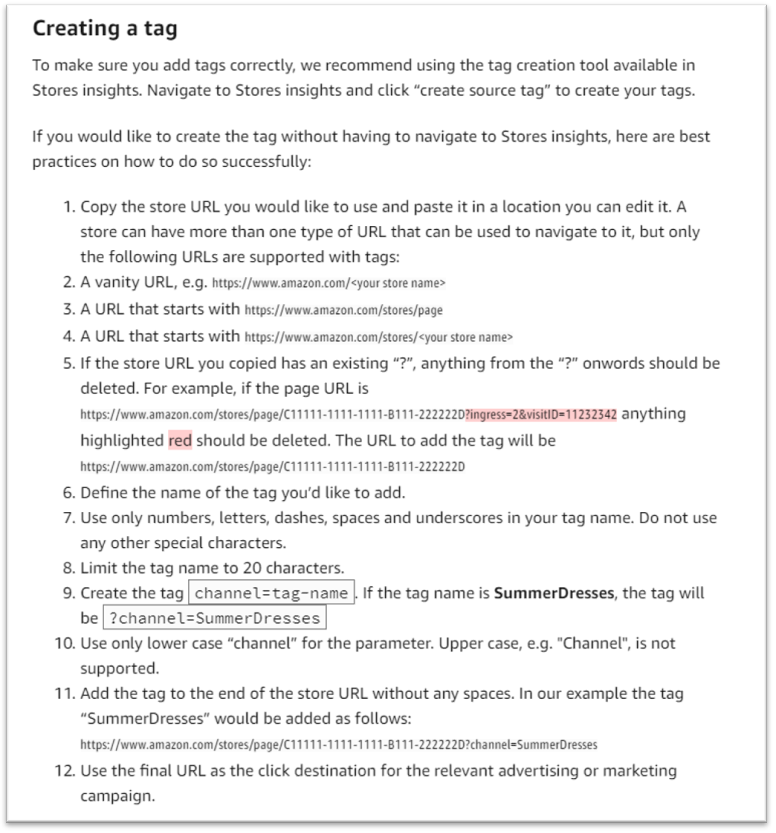 Stevie Hash, Digital Marketing Strategist at Macarta, notes just how significant this tracking is. "This new tracking capability will allow you to determine your ROI, maximize split testing, and identify emerging activity trends in order to create actionable insights, ultimately resulting in efficient and effective Facebook marketing efforts on Amazon."
Read More: Amazon 101: Understanding the Amazon DSP
If you need further help or want to know more about Amazon's new brand store features, reach out. We'd love to help: