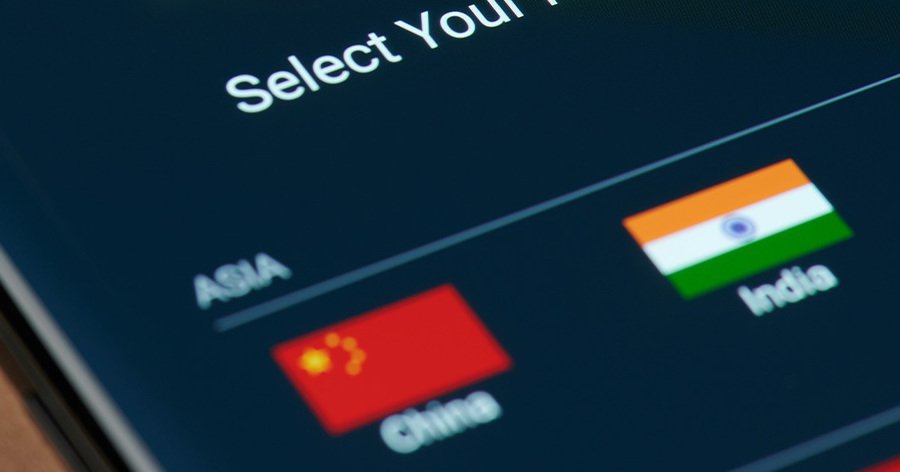 Fast Facts: Amazon's Global Marketplaces
Amazon is one of the largest multinational corporations in the world. Moreover, this last decade has been one of unprecedented success for a company that started as a digital book store.
It came as a surprise, then, when it was revealed that Amazon's app's global ranking had slipped to fourth place…
Now before you start dumping AMZN, remember the most important thing…
Amazon is nearly (or, depending who you ask, clearly) the largest and most powerful retailer in the US.
So let's take a look at the fine print and see if the jaw-dropping headline is more fact or fluff…
The Fine Print 🔎
Upon closer inspection, this announcement is a little like comparing apples to oranges. Shopee, Shein, and Meesho (1st, 2nd, and 3rd, respectively) are Singaporean, Chinese, and Indian companies.
Their models mirror Amazon's, but with unique flairs and gimmicks to expand their customer base…
For example, the Singaporean Shopee (Number 1), according to Reuters, "took just two years to become Brazil's most-downloaded shopping app…with its game-changing approach to e-commerce: in-app mini-games offering coupons to winning users."
Becoming number 1 in Brazil–the world's sixth-most populous country–is an impressive feat…
However, despite this gimmick-inspired growth, this ranking fails to reflect the fact that Amazon has a thriving Brazilian marketplace—just look at how well Macarta Brazil performed this last Turkey 5!
Likewise, upon closer examination, Shein and Meesho both have important caveats to their success.
Where Amazon is a tech company featuring a widely diversified portfolio of offerings (think Prime Video and Amazon Web Services), Shein is primarily a fast-fashion company only and has a distinct home-court advantage in China. Meesho, similarly, also has had far fewer hoops to jump through in South Asia than the multinational Amazon…
The Drama 🎭
Contrary to popular belief, at least here in the US, not everything that Amazon touches turns to gold.
In fact — Amazon's biggest struggles abroad have been primarily in the world's two most populated countries: China and India. China (~1.5 Billion) and India (~1.4 Billion) account for roughly 36% of the Earth's total population…
To put that to scale for you, the United States is the 3rd most populous country with about 330 million people, i.e. 4.3% of the global population.
Needless to say, these markets are a completely different ballgame, complicated not only by population density but also by a complex web of socio-political matters.
Here's what you need to know:
China 🇨🇳
Unlike the India venture, the book has more or less been closed on Amazon's operations in China.
Amazon.cn is still active, but the service has changed dramatically since Amazon entered the Chinese digital marketplace back in 2004, taking over the popular eCommerce site: Joyo.com.
The subsequent fifteen years were difficult for Amazon.cn. Plagued by lackluster sales and controversial business tactics, the Chinese branch of the American corporation consistently struggled to outperform Chinese-based companies, such as the enormously successful Alibaba.
Since ceasing Chinese seller operations in 2019, Amazon.cn continues to operate as an international retailer in the country, where Chinese consumers can purchase goods from countries such as the U.S., U.K., Germany, and Japan…
India 🇮🇳
Amazon.in continues to operate fluidly, but the writing may be on the metaphorical PDP.
Launched in 2013, Amazon entered the world's second-largest internet market with high hopes. Less than a year after launching, Jeff Bezos announced a 2 Billion dollar investment in the South Asian country…
But, throwing a massive amount of money at the digital marketplace goes only so far when the host country's current government has a very strong regulatory ethos plus a penchant for nativism…
Currently wrapped up in a legal conflict that could very well decide Amazon's future tenability in India, the jury is still out on whether Amazon.in goes the way of Amazon.ca or Amazon.cn…
However, if Meesho ends up like an Alibaba, the regulatory decisions may come as an arbitrary final nail in the coffin of Amazon's India adventure!
The Successes 🏆
Amazon's international ventures don't always work out, but on a global scale, we know they're doing just fine…
With successful digital marketplaces in Africa, Asia, Europe, Oceania, and the Americas, Amazon's multinational business strategy has given the corporation an unprecedented global reach…
Just look at the number of resources they've been able to utilize to circumvent the global supply chain crisis. Spoiler: you don't get there without enviable successes abroad; you get there with heavily diversified income, such as Prime memberships, OTT advertising, AWS, Whole Foods, Rivian investments, etc.
Plus, the Amazon marketplace is even starting to slip out of cyberspace, with plans for an Amazon Style to soon be opening up in Glendale, CA — a true Rubicon moment against brick-and-mortar commerce. Needless to say: Amazon's global future is certainly looking bright…
There has never been a better time to take your brand to the next level! Macarta is your team of Amazon experts working in Amazon marketplaces around the globe. Contact us HERE to get started.