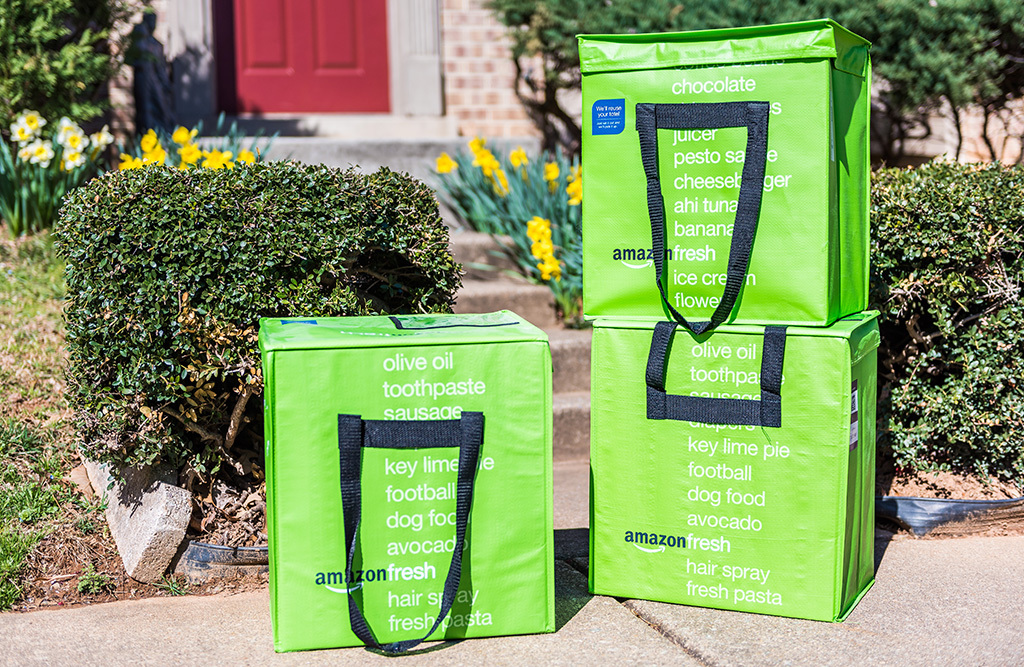 Amazon Fresh: Diversifying Grocery Business With New Expansion
When it comes to groceries, Amazon's ambitions are big. Not only does the retail giant own Whole Foods, but it plans to open approximately 100 locations — at least — of Amazon Fresh stores worldwide.
Amazon Fresh is Amazon's grocery chain that offers low price points and a wide selection of mainstream brands. Whole Foods, however, focuses on organic products, smaller brands, and higher price points. Amazon fresh is a more affordable option with a wide array of products.
Over the past year, Amazon has expanded its Fresh business with 12 new locations. Fresh stores are slightly smaller than Whole Foods stores and are located in densely populated suburban markets to make online order and same day delivery fulfillment more efficient. The locations and design of the stores give Amazon more pickup and delivery points to meet the growing demand for online groceries.
In an effort to improve the in-store experience with tech, Amazon has deployed new innovations to speed up checkouts and help customers find items throughout its Fresh stores. Such initiatives include Amazon Echo Show smart displays that summon Alexa to help answer customer questions and Amazon Dash Carts, smart carts that scan groceries, link to online shopping lists and double as a checkout stand with bar code readers, sensors, and scales.
In addition to claiming a bigger chunk of the grocery business, Amazon hopes its grocery chain will gain more Prime member grocery spending, increase Prime loyalty, and attract new signups to the subscription program. These developments also have the opportunity to bridge the gap between data gleaned from online shoppers and the lack of available marketing data that comes with shopping at brick-and-mortar stores.
Though it seems like Amazon Fresh is already taking over the world, analysts suspect Amazon is just getting started. To stay up-to-date with Amazon's efforts to grow its grocery business, follow us on LinkedIn and subscribe to our newsletter below.