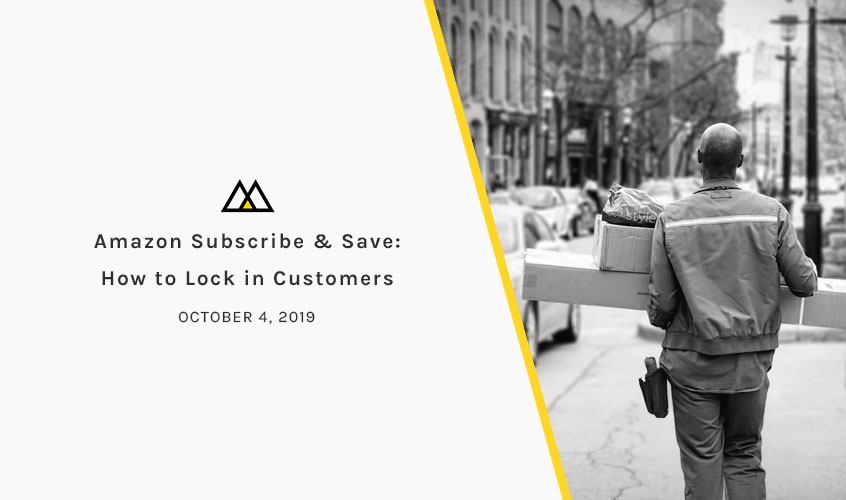 Amazon Subscribe & Save: How to Lock In Customers
When shopping on Amazon, you've probably seen the "Subscribe & Save" offer before adding an item  to your cart. It's tempting – you save money, but do you want to commit to this product every month? 14% of shoppers do, which equates to roughly 14 million customers utilizing the feature.
What is Subscribe & Save
Subscribe & Save is an Amazon feature that allows customers to save 5-20% on products by signing up for auto-deliveries. Depending on how the product is set up, you can typically set to auto-deliver every month, every two months, three, ect. Amazon will also send you a reminder email before each delivery where you can skip a month or cancel at any time.

Depending on your category and product, shoppers may be more or less likely to utilize the Subscribe & Save feature. Products such as toiletries, pet food, everyday snacks and household cleaning supplies conveniently lend themselves to this shopping option given their repeat and regular use. Numerator reports the following as top products for this purchase option:
Top Categories by Item Dollars Per Trip:

Source: Numerator
How to Qualify
Amazon has set guidelines for how to qualify for the FBA Subscribe & Save program. To participate, you must, at a minimum, have an FBA account that:
Is in good standing

Has a feedback rating of 4.7 or higher

Has been selling in FBA for three months or longer
If the option to enable Subscribe & Save is not available in your account settings, you are not yet eligible for the program. You can become eligible by improving your in-stock ratio and overall performance metrics. The option will be added automatically to your account settings when you become eligible.
Each category has a designated Subscribe & Save discount – these price cuts are dependent on the number of consecutive orders the customer schedules.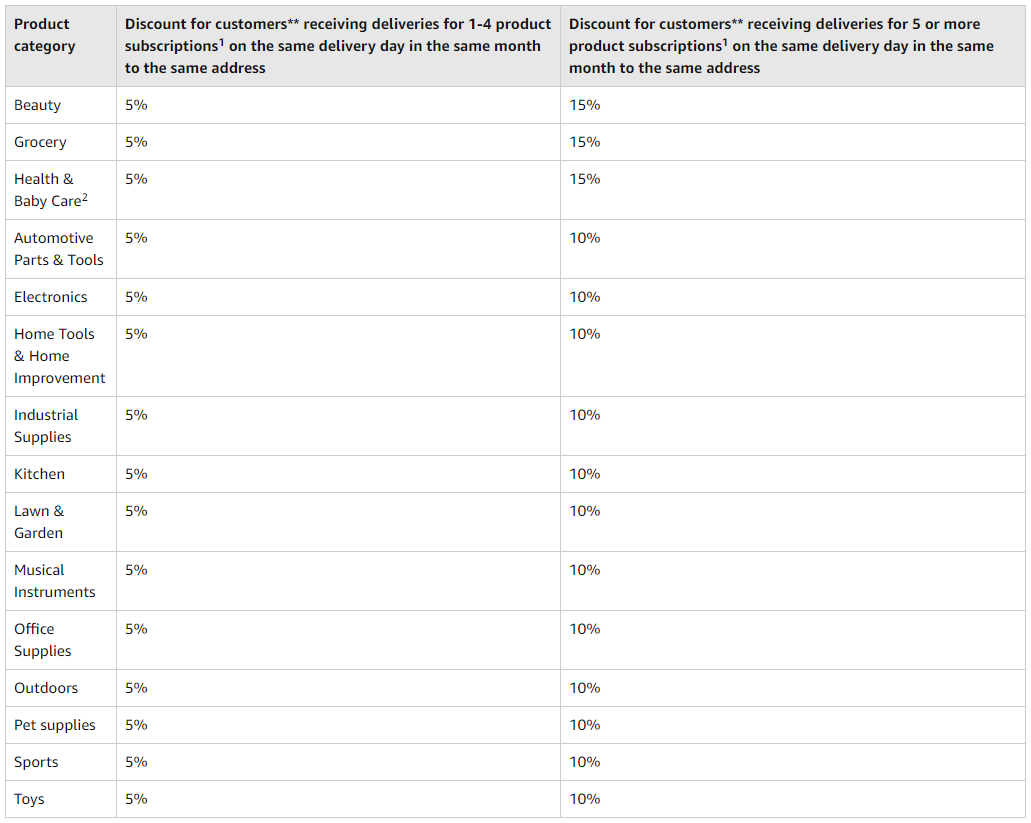 What Factors Influence Subscribe & Save Shoppers?
Numerator reports that S&S shoppers:
Subscribe & Save usually leads to higher spend per trip

Subscribe & Save shoppers buy more often than average Amazon shoppers

The most valuable shoppers in a category use Subscribe & Save

Shoppers are brand loyal when using Subscribe & Save

Shoppers use Subscribe & Save for convenience
With this information in mind, you can develop a retargeting strategy for your advertising, specifically with the DSP. The DSP has a lifestyle audience segment that targets "Amazon Subscribe and Save Lookalikes" so you can target customers who are likely to use the feature. Since these customers are shown to spend more when shopping and remain brand loyal, it's worthwhile to invest your money in repeat customers.
Looking for more help with Subscribe & Save and other Amazon selling features? We can help: