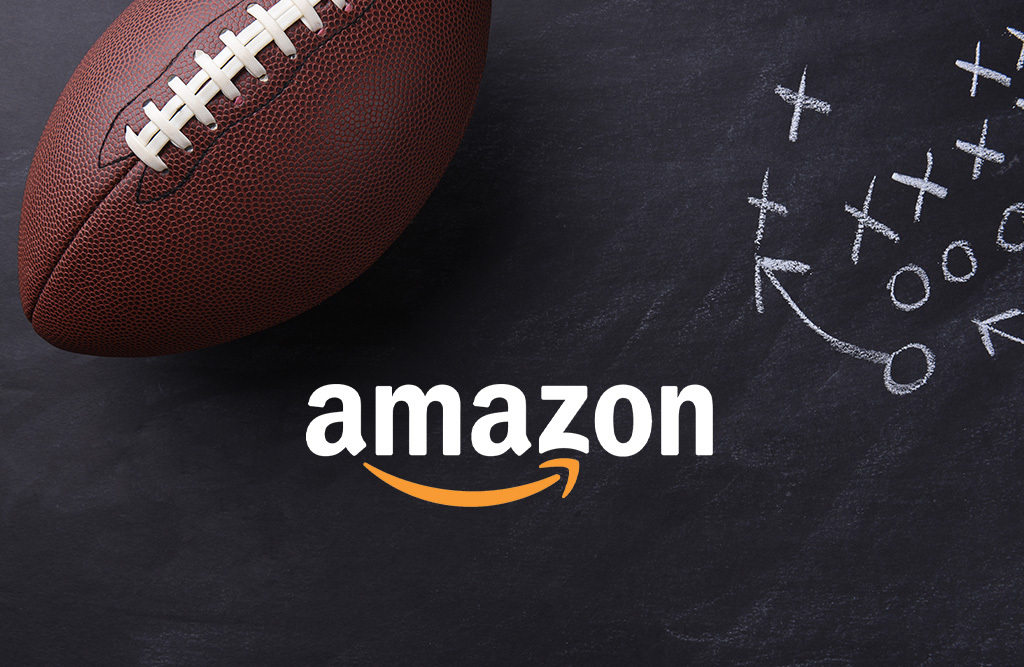 Amazon Prime x Thursday Night Football
Thursday Night Football games will now be exclusively offered on Amazon Prime Video starting in the fall of 2023. This momentous shift is the first exclusive step by a major sport away from traditional cable TV, which has increasingly relied on sports viewers in the past several years to stave off collapse as more and more consumers cut the cord.

The 11-year, $113 billion dollar deal with the NFL will cost Amazon an average annual fee of $1.2 billion for the privilege to stream games exclusively on Prime Video. Back in 2017, Thursday Night Football games began streaming on Amazon Prime in addition to cable TV, giving consumers more options and younger audiences without cable the ability to watch. Now, the shift to exclusive streaming will force older audiences and other NFL fans without a Prime membership to sign up in order to avoid missing out.

The newfound partnership between Amazon and the NFL is a strategic move by both: Amazon is playing catchup in the streaming-TV ad sales market against Hulu and Roku, while the NFL likely sees the decline of traditional cable as a threat to major broadcast deals that would hurt profits. Not only that, the crossover allows Amazon to tap into TV ad sales, a $70 billion dollar market.

The agreement also paves the way for a rumored partnership for NFL merchandise sales on Amazon, another lucrative source of income that would be accelerated by crossover advertising. Currently, ads shown to Prime and IMDb TV streamers are being reinforced with Amazon.com retargeting ads, a tactic that keeps consumers engaged in the Amazon ecosystem. This could easily be applied to Thursday Night Football games — football-watching Prime members are prime advertising targets for NFL merchandise on the ecommerce website.

For younger and more technologically savvy NFL fans, the move to Prime is a welcome addition. In 2019, Amazon debuted a new feature called Next Gen Stats, a complex player tracking system that captures and analyzes real-time tracking data such as location, speed, and acceleration thanks to RFID tags on player equipment and readers spread throughout stadiums. Twitch, the Amazon-owned live streaming platform with video game roots, is also taking advantage of the opportunity by hosting interactive NFL content that brings users into the post-game conversation similar to radio-style shows.

Taking into consideration that Amazon is the second largest provider of TV-streaming devices (Fire Stick), the ad-reach offered by a combination of TV hardware, sports streamers, Prime members, and Twitch users could easily be enough to own the market. Where traditional cable TV advertising and online advertising have been siloed in the past, this opportunity delivers crossover between multiple audiences, more trackable data on sports watchers, and a potential new wave of Prime subscribers who refuse to go without their Thursday Night Football.

Looking to capitalize on the latest Amazon trends and build your brand presence? Contact us here!