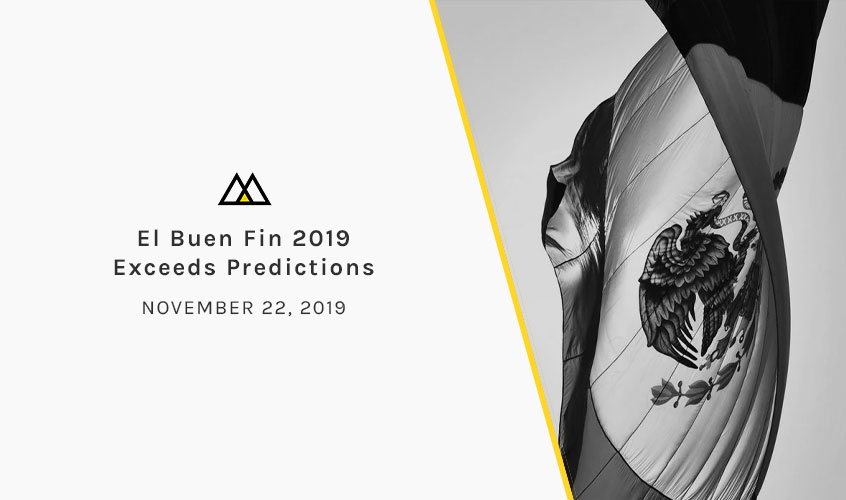 El Buen Fin 2019 Exceeds Sales Predictions
From November 15 – November 18 Mexico celebrated El Buen Fin. Business analysts predicted that the event would generate 118 billion pesos (US $6.1 billion) but sales surpassed expectations and rang in 120 billion pesos.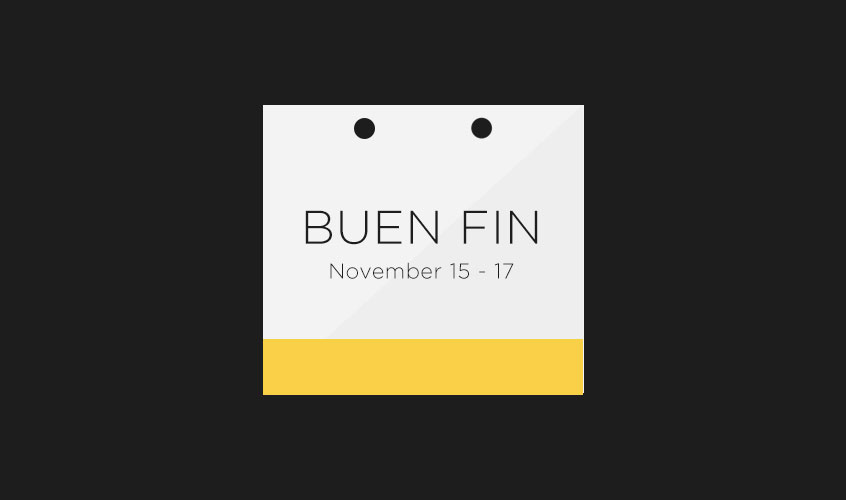 What is Buen Fin
Last weekend Mexico celebrated El Buen Fin, an annual sales event meant to help boost the economy. El Buen Fin, which translates to "the good end," or "the good weekend," started in 2011 and occurs the weekend before Mexican Revolution Day, usually around the middle of November. 
The holiday closely mirrors Black Friday and Cyber Monday in the US with retailers offering steep discounts online and in stores. This year's event took place from Friday, November 15 to Monday, November 18 with more than 70,000 retailers participating in the event.
Black Friday versus El Buen Fin
Black Friday in the United States has been in practice since 1966. Starting in the 50s workers began calling in sick to work the day after Thanksgiving to start their holiday shopping. Over the decades the event has evolved within the US, however, the idea of a national sales event is still relatively new in Mexico. 
Black Friday shoppers in the US use the weekend to buy both household staples, as well as more frivolous purchases, whereas shoppers in Mexico appeared to approach El Buen Fin with a more strategic approach. 
Ricardo Sheffield, head of the Federal Office of the Consumer, urged shoppers to discuss purchases as a family and approach the holiday with reason. President López Obrador suggested families buy domestic appliances, clothes, shoes and books.
Sellers in Mexico should consider consumer shopping habits and behaviors when considering what sales, promotions and even types of advertising they should employ.
Buen Fin Blunder
For some photography lovers, Prime Day 2019 brought huge savings thanks to a glitch on Amazon that was selling $13,000 cameras for just $94. In Mexico, Walmart experienced a similar problem on Buen Fin. In a promotional email, Walmart advertised 55-inch LG UHD smart TV screens for 1500 pesos (US $77) and the retailer was forced to honor the price to 8 people and potentially 18 more people filing a complaint with the Federal Consumer Attorney's Office. 
Results
Business analysts predicted that the event would generate 118 billion pesos (US $6.1 billion) over the weekend, but sales surpassed expectations and grossed 120 billion pesos. 
A telephone survey from the Federal Office of the Consumer revealed that only twelve percent made purchases online, while the rest was in physical stores. The most purchased products and services were: clothing and footwear, appliances, cell phones and accessories, screens and furniture. Regardless of pricing issues and products sold, the sales event sold a record amount and saw a 7% increase from 2018, exceeding predictions and continuing to prove growth within the region.
Looking to grow your Amazon business in Mexico? We can help: