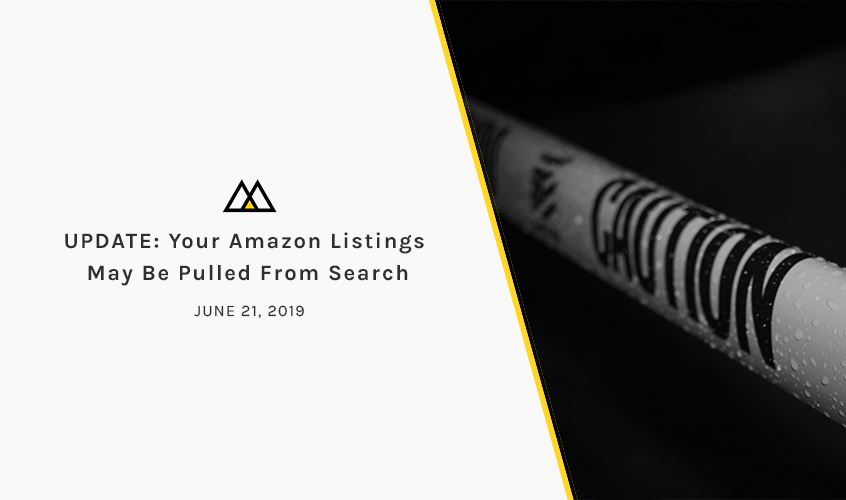 UPDATE: Your Amazon Listings May Be Pulled From Search
On Monday June 17, Sellers logged into their accounts and received a notification from Amazon regarding ASIN titles and possible suppression in search.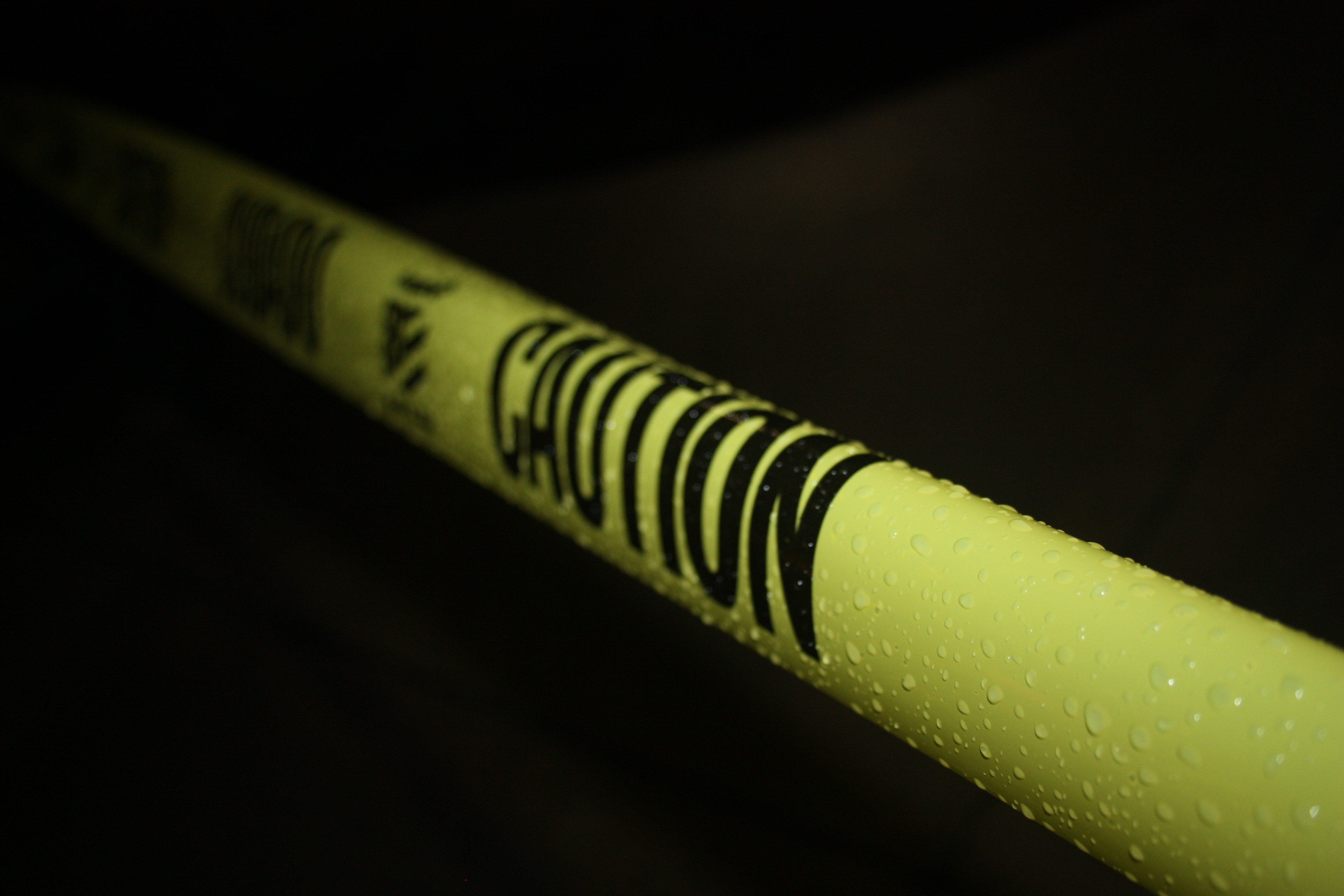 What We Know
Sellers logged into their accounts Monday morning receiving the following notification from Amazon: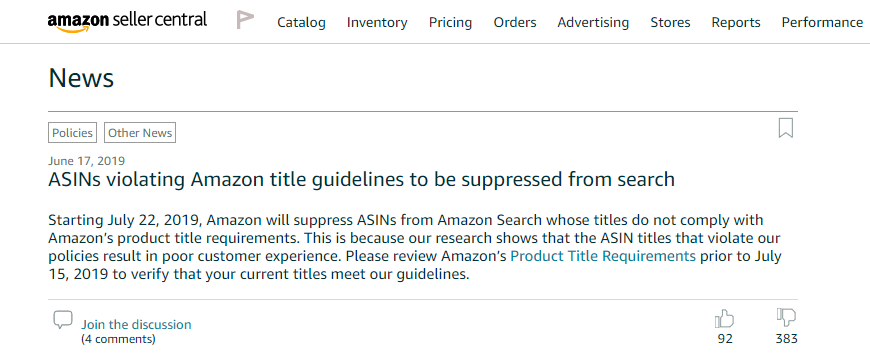 "Starting July 22, 2019, Amazon will suppress ASINs from Amazon Search whose titles do not comply with Amazon's product title requirements. This is because our research shows that the ASIN titles that violate our policies result in poor customer experience. Please review Amazon's Product Title Requirements prior to July 15, 2019 to verify that your current titles meet our guidelines."
Title requirements vary by category and each has its own specific guidelines for the permitted character count and title descriptors.
The announcement within Seller Central notifications slightly differs from the Seller Central forum, where "FBA Product Title Requirements" are specifically cited, leading many to believe that this suppression might only apply to FBA and not FBM:

Sellers were immediately frustrated by this news. Two of the main objections to this announcement were:
Character Count: Many sellers go over the character count as a result of the brand or product name alone.

Keywords: Sellers often use keywords to describe products whose name doesn't clearly outline what the product is. Sellers noted that they don't use keywords in the title to stuff the title, but simply explain what the product is.
How Amazon Responded
On Tuesday Amazon responded on a thread within Seller Central Stating the following: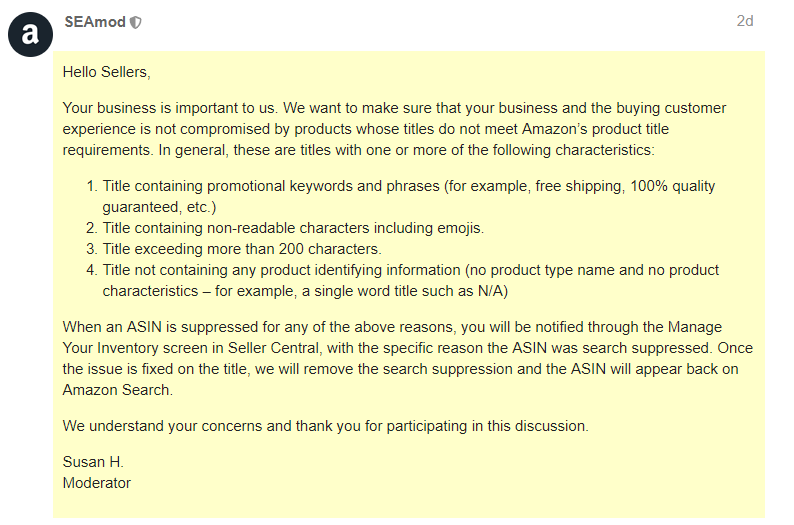 This response seemed to help ease many of the concerns sellers have about the update, but as is the case with Amazon updates, the outcome is still unpredictable.
What's Next
Amazon says to review title changes by July 15, but changes in search suppression would not go into effect until July 22, presumably after Prime Day.
Macarta recommends:
Update titles to follow the latest Amazon style guide for your category

Implement changes by July 15

Closely monitor sales and performance data in the days and weeks after July 22 to track if your products are being suppressed from search and make changes as necessary.
If you need help with Amazon's Seller Central updates, reach out. We will keep you updated on LinkedIn and Instagram with any new information.