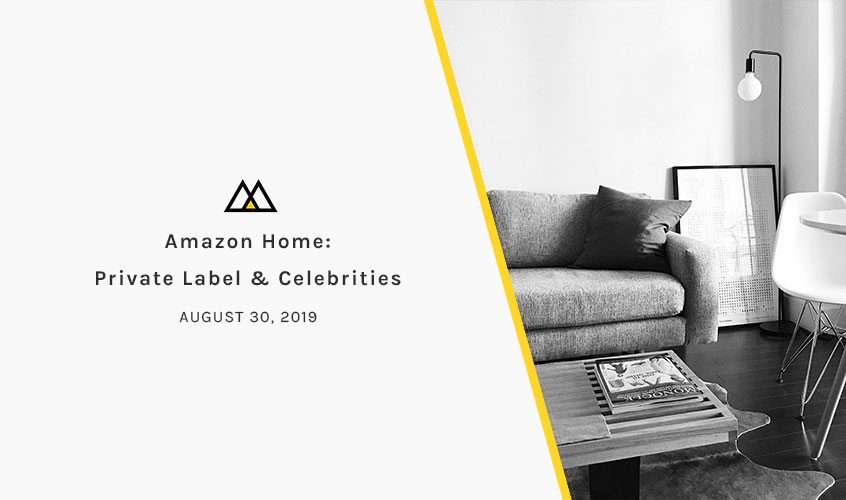 Amazon Home: Private Label & Celebrities
Digital Commerce 360's newly released 2019 Online Home Goods Report reveals interesting findings about the growing home goods market:
The home goods market was 22.8% of the online market in 2018. Online sales of home goods grew 23.7% in 2018.
Amazon's market share is 29.6% of the online home goods market
75% of online shoppers rely on customer ratings and reviews when shopping for home goods online.
There are three main strategies Amazon is employing to beat out competitors in the home space:
AI Learning: With Amazon's ever-growing technology arsenal, it's no surprise that they're utilizing their AI Learning to help curate personalized choices for shoppers. 
In the past, in order to have pieces picked out based on your style and taste, you'd have to go to an expensive home furnishings store. Amazon is aiming to deliver that same level of customization, without the hefty price tag and with two-day shipping.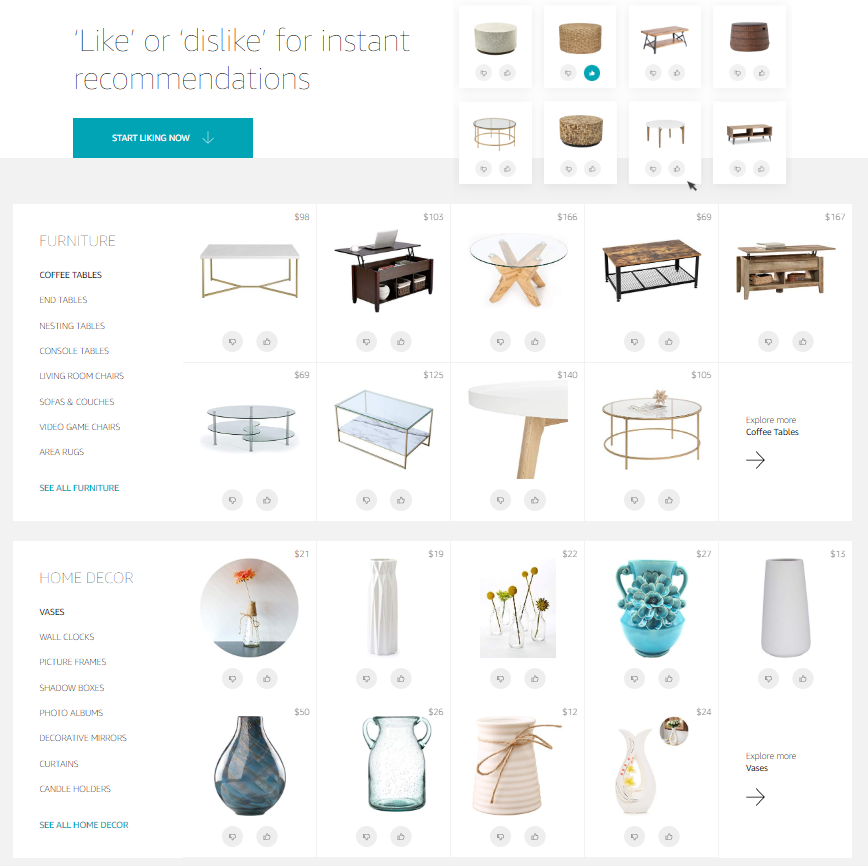 For many shoppers, they don't know exactly what they want, but they know what they don't want. Amazon's recommended section helps shoppers easily find furniture and decor that fits their style.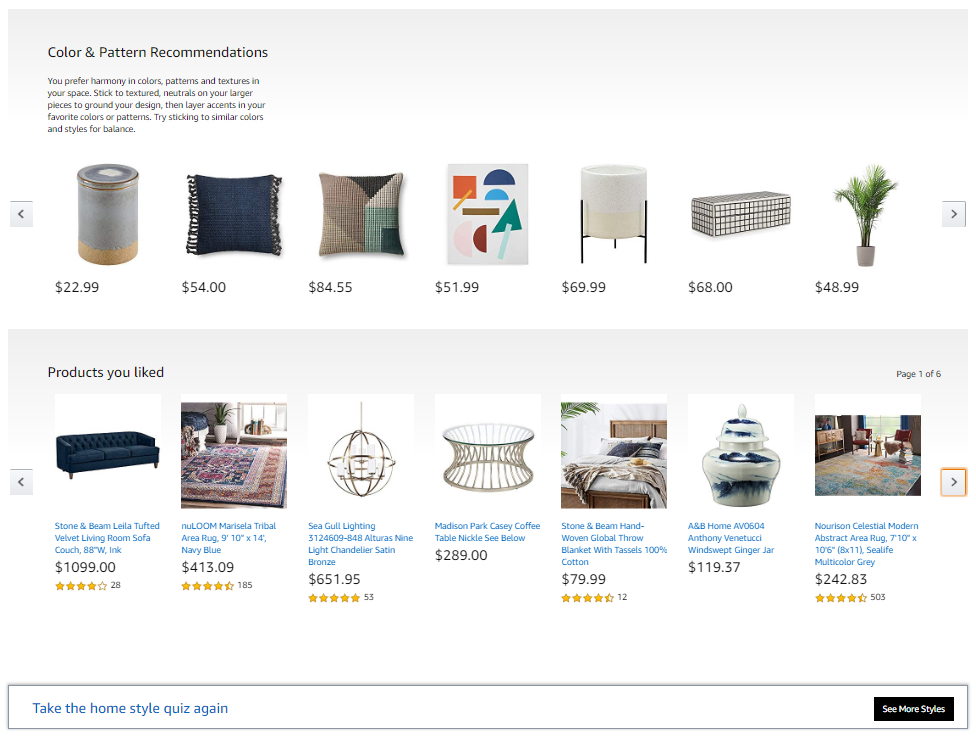 Amazon also has a Style Quiz that identifies your aesthetic. This user-friendly, interactive quiz makes the home shopping experience fun and easy.
Celebrity Curations: Amazon has leaned into celebrity endorsements for many of their categories. Their celebrity-curated collections bring increased traffic and relevance to pop culture.
When actress Priyanka Chopra got engaged, Amazon partnered with her to create a guide to wedding registries. These timely partnerships help Amazon ride the wave of celebrity buzz.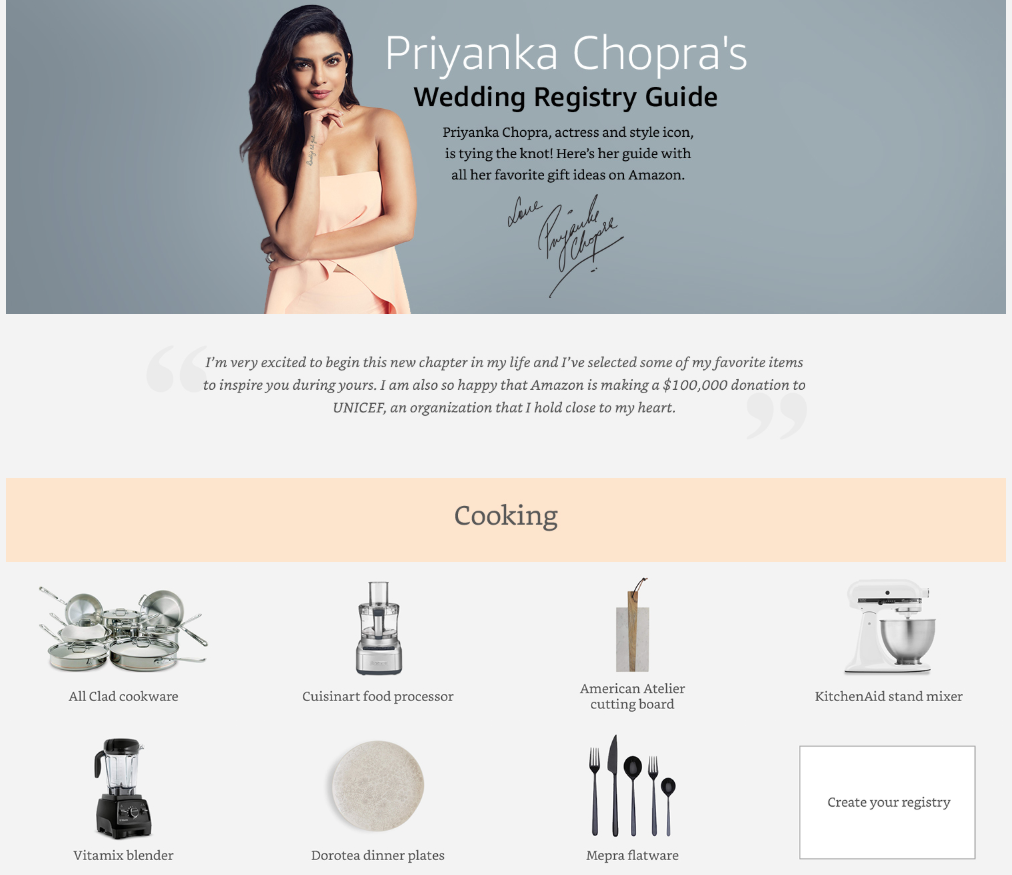 Over the summer as back-to-school season kicked off, Amazon partnered with Ava Phillippe to develop an Off to College guide complete with Home Decor, Electronics, Bedding and more.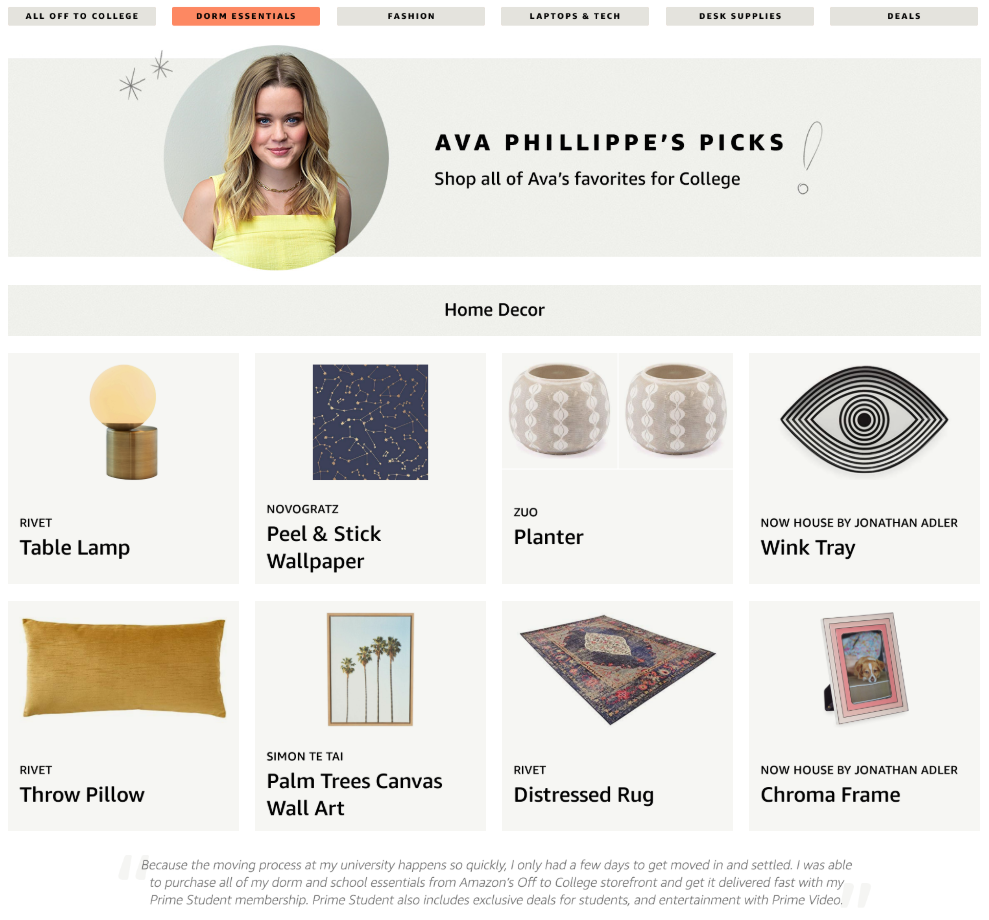 Appealing to all Styles: Amazon's private label home furnishings have varying price points and styles to appeal to a wide audience: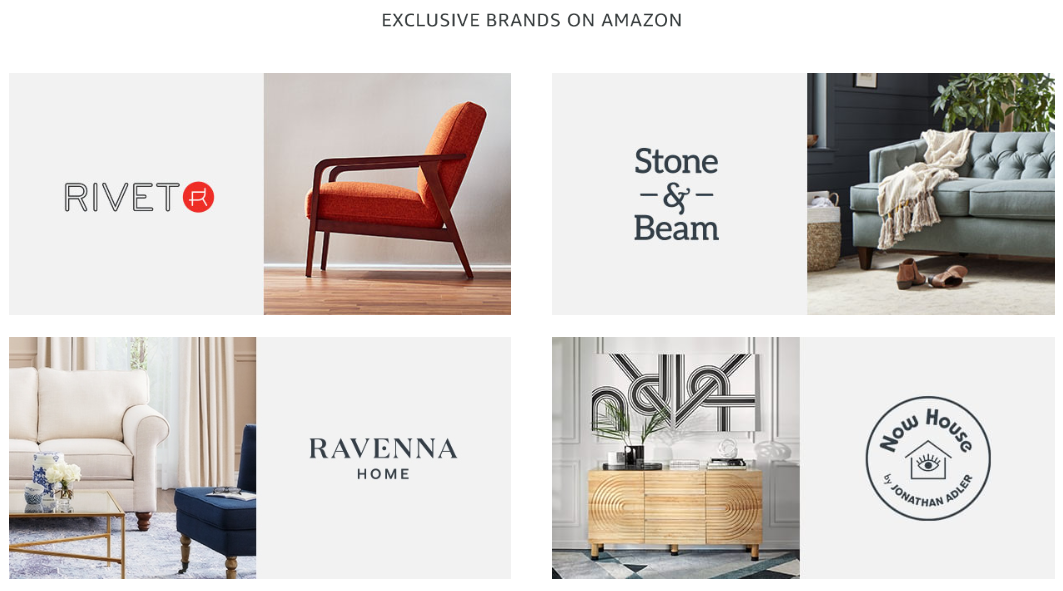 Now House by Jonathan Adler: The celebrity designer formerly had a partnership with Target, but now the designer has a line exclusive to Amazon.
Rivet: Mid-century and industrial modern brand (Amazon Private Label) 
Stone & Beam: Traditionally inspired furniture and decor (Amazon Private Label)
Ravenna Home: A collection of classic home furnishings (Amazon Private Label)
As Amazon continues to improve the online shopping experience, secure celebrity partnerships and work on exciting exclusive brands, their home goods market share will continue to increase into 2020.