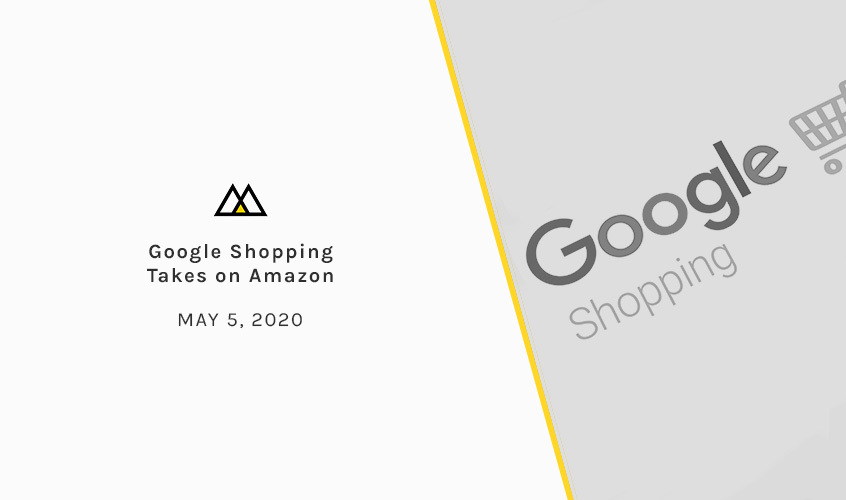 Google Shopping Takes Amazon
Google is trying to compete with Amazon by eliminating their barrier to entry on the Google Shopping platform with free listings. Google hopes this move will help Google Shopping reclaim some business from Amazon, whose business is booming.
Where the Problem Began
In 2012 Google announced that the Google Shopping platform would become entirely ad based. In their announcement blog post they stated: 
"…we are starting to transition Google Product Search in the U.S. to a purely commercial model built on Product Listing Ads…We believe that having a commercial relationship with merchants will encourage them to keep their product information fresh and up to date. Higher quality data—whether it's accurate prices, the latest offers or product availability—should mean better shopping results for users, which in turn should create higher quality traffic for merchants."
Google tried to spin the platform as one that was customer-centric saying that this pay-to-play model allowed customers to "easily research purchases, compare different products, their features and prices, and then connect directly with merchants to make their purchase." However, Google Shopping became a platform where only the biggest merchants could thrive, offering little variety to shoppers.
As online shoppers become more savvy, they turn to Amazon. While the platform's advertising is well-integrated into the site, there is a greater sense of a free market. Almost 80% of users ignore paid ads in search results when given a choice between paid and organic search results, and without a choice between the two on Google Shopping, Google has lost its grip on product search.
Google's New Game Plan
Bill Ready, the new head of Google Commerce, acknowledged the problem with Google's ad-only searches saying, "Digital commerce has huge opportunity and it shouldn't be the case that only a handful get to participate in that." Ready, who came from PayPal in January, aims to improve the experience for merchants by teaming up with PayPal, allowing merchants to process payments and integrate directly with the Google Shopping platform.
Where Ads and Search Results Will Live
Shopping ads will still exist and appear in paid slots above the free listings. 

Product ads will still exist on the main Google search results page

free listings will appear on the Shopping search tab
Where this Leaves Amazon
While profits are currently being donated to help fight COVID-19, Amazon is still seeing rapid growth. In fact, this move signals the company's financial health and confidence in their long-term success. Amazon has shown 22-25% YoY growth, and has such a strong foothold in the online marketplace, it will be hard for Google to compete. 
Need Amazon experts to help your brand? We have a team ready to help: