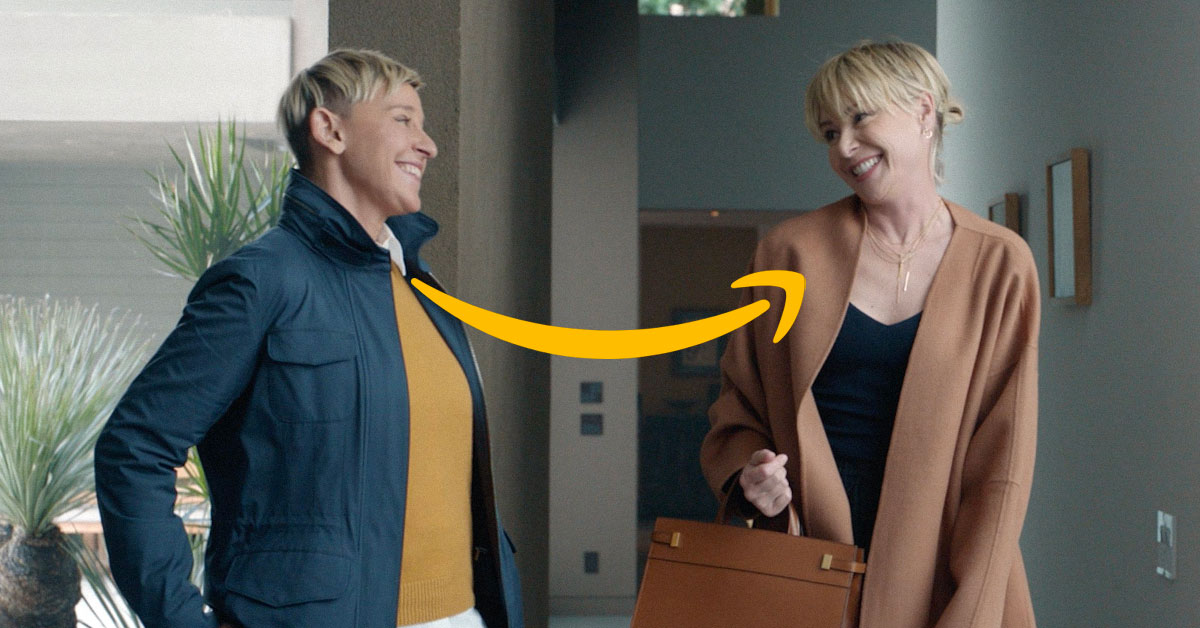 Amazon Makes a Play in Super Bowl 2020
For sports lovers, Super Bowl Sunday is the most exciting event of the year. For advertisers and marketers, Super Bowl Sunday is the most exciting event of the year. 
This year viewers saw newcomers to the Super Bowl commercial lineup, some long-standing favorites, political ads and movie trailers. 2020 30-second spots on Fox cost brands as much as $5.6 million, this in addition to the cost of making a commercial.
This year, Amazon Alexa returned to the entertainment event  tapped Ellen Degeneres and her wife Portia DeRossi for the device's 60-second slot.
Amazon Super Bowl Commercial
The commercial starts with a comically frustrated Ellen, who is waiting on her wife Portia to get ready. Ellen asks Alexa to turn down the thermostat as they rush out the door and wonders out loud, "What do you think people did before Alexa?" The then story ensues.
This very question is highly relevant, especially for Gen Z viewers who have only known a life with the conveniences of technology. Using Ellen in this year's commercial feels like a natural fit, especially for viewers of her day-time talk show. Ellen has had more than five sketches with Alexa over the years and has recently started a segment on her show asking teens to perform tasks such as use a rotary phone or a map. 
What makes a good [Super Bowl] commercial
This Amazon Alexa commercial had all the right Super Bowl ingredients: A well-know celebrity posing a relevant question in a funny way. There are 3 crucial components to any good Super Bowl Commercial:
Relevance: If a commercial uses a well-known celebrity, it's important that the appearance feels natural or there is a clear connection established during the advertisement between the celebrity and the brand.
Engagement: Whether a commercial relies on storytelling, music or humor, the ad needs to be engaging so viewers focus on those costly 30 seconds, not the chips and guac.
Clarity: Funny commercials are great, but if you wake up Monday morning remembering the commercial but not the product or brand it was advertising, it was a fail.
Here are some of our employee picks for favorite commercials of the night:
Nicole, Copywriter: Smaht Pahk by Hyundai
Emily, Designer: Loretta by Google
Stephen, VP Strategy & Client Services: Snickers Fix the World by Snickers
Maddie, Market Research Specialist: Posty Store by Bud Light
Carly, Creative Director: Can't Touch This by Cheetos
To stay up-to-date on the latest Amazon and Industry news, be sure to follow us on LinkedIn and Instagram.