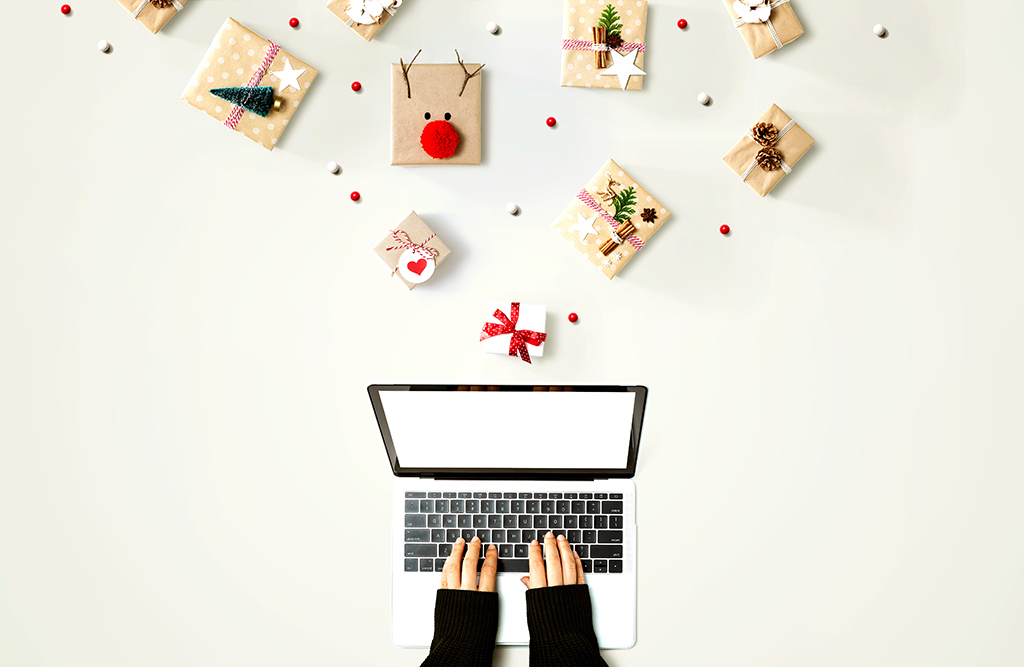 7 Ways to Master the Holidays on Amazon
We're well into the holiday season, and while it looks a bit different this year due to Covid-19, our favorite holiday sales events are here to offer a sense of familiarity in a world of great uncertainty.
The Turkey 5, coined by Amazon in 2017 to refer to the five day period from Thanksgiving day to Cyber Monday, commences in three days. Traditionally considered the start of the holiday shopping season, the five day sales event sees record-shattering revenues each year. In this year's Covid-19 climate, which has seen an unprecedented surge in online shopping, U.S. consumers are expected to spend $198.73 billion with online retailers in November-December, a 43.4% year over year jump from $138.65 billion for the same period last year, Digital Commerce 360 reports.
With the massive growth in online spending, brands must be extra-prepared to meet demands of the 2020 holiday shopping rush, starting officially with the Turkey 5.
According to Episerver, 52% of U.S. consumers plan to start their online shopping journey on Amazon. Thus, making sure your Amazon strategy is fully optimized in time before Thanksgiving is key to maximizing your revenue this holiday season.
If you haven't already started preparations for the Turkey 5 and beyond, don't fret. Luckily, our Amazon experts at Macarta are here to help, with tips and tricks from optimizing your brand store to best catalog management practices.
Brand Store
"If you don't already have a brand store, you should. With limited brand-focused touch points on Amazon, the brand store is by far the greatest opportunity to leave an impactful, lasting impression on the customer. Our holiday runway is shrinking, but there are a few last minute things you can do to generate new-to-brand customers and drive sales this Q4. If you don't have a full-scale holiday brand store strategy, you can easily repurpose existing creatives from your site or social campaigns to create a holiday gifting destination, or simply refresh the imagery on your store to feel more 'festive'. By nature, you will see an increase in traffic during the holiday season, so make sure you have your top sellers front and center, and the shopping experience as streamlined and consumer-friendly as possible."

A+ Content
"It's important to have all best selling and seasonal products covered with quality A+ content. This is a time of increased visibility, so now is your chance to present your brand and promote what sets your product apart from others on Amazon. Adding strong lifestyle images is always a good choice (and a quick solution). Not only do they help the customer envision themselves with your product, but they are also extremely eye-catching below the fold. Lastly, this is where you can be a little more granular with product features, so include any information that you did not highlight in the PDP images and copy above the fold."

Amazon Posts
"The holidays are here – it's time to start utilizing holiday and winter assets. Amazon Posts functions similarly to Instagram Shopping, so this is a great time to take advantage of those existing holiday creatives. Start building an arsenal of posts using imagery and copy targeting holiday and gifting that can be scheduled ahead of time and posted consistently in the weeks leading up to and following peak shopping events. Amazon determines your posts' visibility and categorization, however, we have seen that volume and consistency impact visibility. If you're short on holiday creatives, focus on increasing your posting frequency with content that promotes both the product and brand. This is your opportunity to increase visibility across multiple categories and take advantage of the increased holiday traffic."

Paid Search
"Add new converting search terms as keywords to your campaigns to ensure you're targeting relevant shoppers. Using keyword data from the last 30-60 days will provide valuable search terms from the Prime Day period which is beneficial to leverage for another Q4 event. In conjunction with keyword optimization, keep your campaign budgets high to prevent them from running out of budget before, during or after Black Friday and Cyber Monday so that your relevancy is established and you remain competitive in those saturated ad auctions."

The DSP
"Amazon's DSP is a long term strategy that spans the entire sales funnel. Ideally, you would begin by reaching people as they enter the consideration phase in the weeks leading up to holiday sales events. Introducing your brand and staying top of mind can lead to conversions during and post event, so it's important to be seen. With higher than average site traffic you can expect expanded audience pools as well as increased competition, both of which require larger budgets to stay live during peak days or times. Round out your investment by driving further conversions through a customized remarketing segment delivered in the weeks following. To really stand out, Amazon has exclusive video opportunities that can be powerful drivers to close the buying cycle."

Catalog Management
"Check 'Manage Inventory' to make sure that none of your listings are suppressed or inactive. If you have suppressed listings, identify the reason and edit your listing to fill in any missing information or images, and correct any content that does not meet requirements. Issues can come up for a variety of reasons and Amazon may not always be quick to alert you. Before any peak sales event, it's important to review your listing variation structure because as other sellers may make changes, they can revert to old versions, or Amazon can change them. Verify that the identifying data is correct (such as size and color names) and that all of the correct child ASINs are showing in their appropriate variations. This can be fixed with a quick file feed upload or by contacting seller support if a file feed does not resolve the issue."

Inventory Management
"To maximize sales within the extremely difficult constraints Amazon has put on Sellers, I recommended that the amount of inventory available to replenish – by ASIN – be reviewed twice a day. I also recommend using a mixture of Small Parcel and LTL to remain nimble to the constantly changing thresholds per ASIN and increasing inbound order processing lead-times at Amazon."

Final Thoughts from our Co-Founder
Selling on Amazon forces you to reset expectations, buckle up and get ready to rethink those 'best practices' you've come to know and love. While analyzing and learning from past experiences is always a 'must', the name of the game on Amazon is adaptability. Amazon is a living, breathing organism which is changing at the drop of the hat. This need for a fluid mindset is only exponentially compounded during major tentpole events, i.e. Black Friday/Cyber Monday or the last-minute holiday rush. Now is the time to prepare as best you can, but also to ensure you have Plan B, C, D, E & F in your back pocket. Successful brands are able to react quickly, let data dictate strategy, and empower the idea of momentum marketing – latch on to what Amazon's (massive, ever-growing) audience is telling you, and lean in.
It's not too late to secure a successful holiday season. Use our expert advice to your advantage, and re-examine your Amazon strategy within these next few weeks to be fully prepared to meet the unprecedented demand expected from this holiday season. Need further help with your Amazon strategy? We can help.