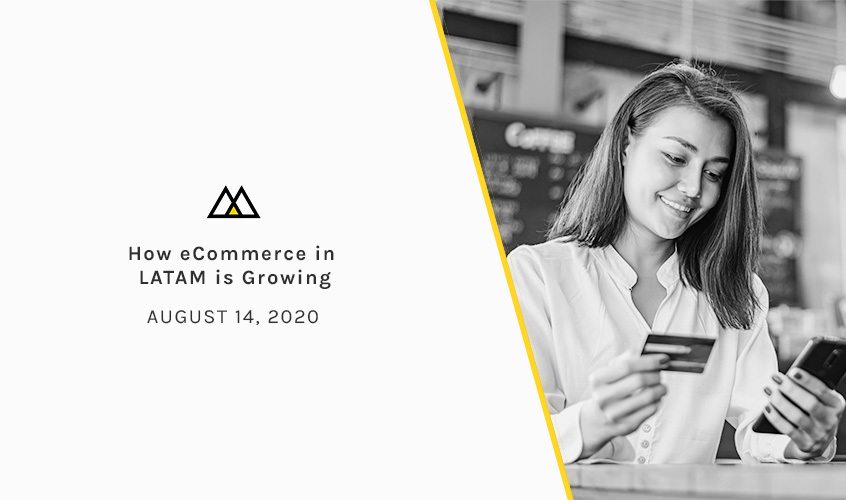 How LATAM eCommerce is Growing
Amazon's LATAM Plans
2020 has been a booming year for LATAM business. While eCommerce growth has been trending upward over the last 5 years, the global pandemic only accelerated online shopping as consumers were forced to stay home.
One place Amazon has been able to thrive amid the pandemic is with their Amazon Web Service (AWS) offerings. In Q2 2020 AWS sales reached $10.8 billion, which is 12% of Amazon's total revenue for the quarter.
Jeff Kratz, Amazon's director for Latin America, Caribbean and Canada, emphasized the company's investment in LATAM at the AWS Public Sector Summit. Katz stated that Amazon is being "proactive" and is making plans to "invest in the right infrastructure in the region" as eCommerce in LATAM grows.
How LATAM is Growing
According to a recent survey conducted by Biz Latin, most brands feel positive about economic growth in 2021. This also tracks with eMarketer's assessment of growth and sales in Argentina, Brazil and Mexico over the coming months and years: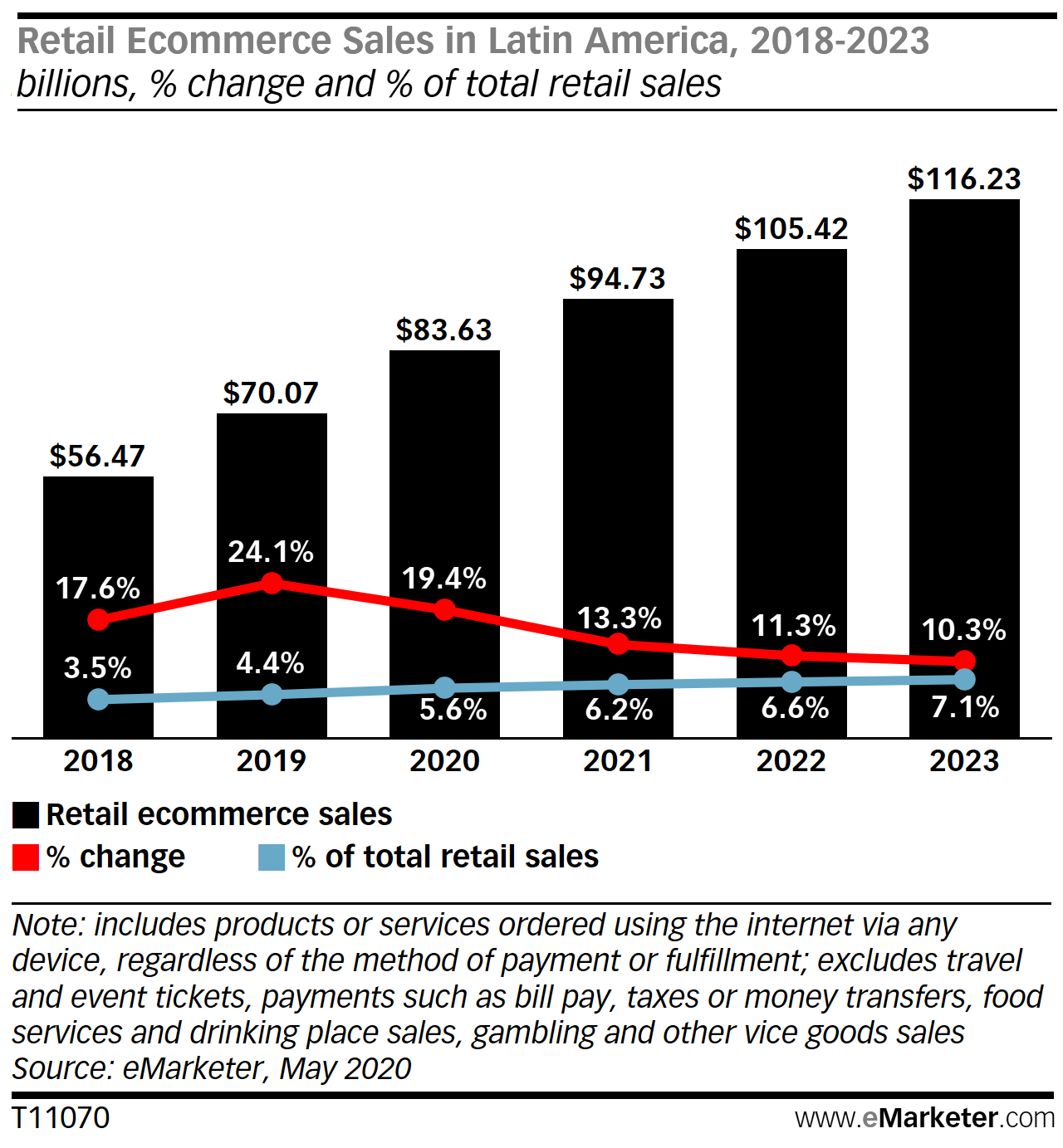 The slow and steady growth in eCommerce LATAM is a promising sign for brands looking to break into new markets.
Looking Ahead
According to Asociaciòn Mexicana de Venta Online (AMVO), the top 5 categories for growth are currently:
Food Delivery

Electronics

Fashion

Consoles and video games

Beauty and personal care
However, as the necessity for online shopping has only continued to see growth over 2020, we predict that these categories will continue to perform well, in addition to children's, pet and medical categories. FMCGs and frequently purchased products can expect to see sales growth online as COVID patterns become a part of our future shopping habits.