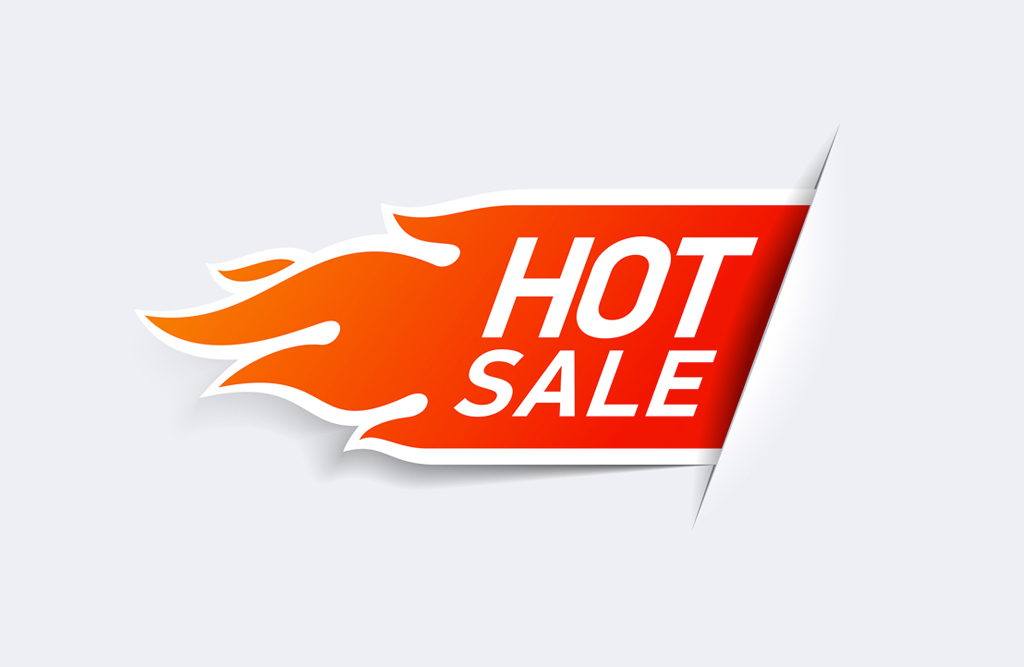 Hot Sale 2021: 7 Tips for Success
Hot Sale is right around the corner and it's one of the most important annual events for brands to gain visibility, increase relevance, and boost sales on Amazon. Hot Sale is a 9-day annual event in Mexico where brands across many categories offer discounts and special promotions. The eighth edition of this online sales campaign will take place from May 23-31. Despite the pandemic being a big challenge last year, our brand partners saw outstanding results; we achieved 3.5x more sales (on a daily average) than a regular week.

Since it's a high-traffic period, it's best to be fully prepared to perform successfully. Below are 7 tips to make the most of Hot Sale 2021.
1. Secure Your Budgets
Secure your budgets and keep them flexible during these important dates. Be ready to make adjustments and optimize your strategy if necessary. Your budget should be enough to:
Increase brand awareness before the event
Convert during the event
Impact again, after the event
The goal is to keep your daily budget high enough so it doesn't run out in the middle of the day and miss important opportunities. If you have a limited budget, opt for high-performing keywords.
2. Understand Your Audience
The key to achieving a greater impact on your campaigns is knowing your audiences thoroughly. Only running a new campaign during the event is extremely risky., Instead, we suggest running a campaign several days before Hot Sale, so you can understand your audience, make adjustments, and improve conversion.
3. Plan Your Inventory
Make sure you know which products you're advertising and that you have enough inventory to support the sale. Promotional events on Amazon involve high periods of traffic, so you don't want to lose sales due to lack of inventory. Analyze how many units you expect to sell and have a wide enough margin to avoid losses on projected sales.
4. Consider Additional Resources
Remember to rely on other resources, such as social media, to drive sales. You can share product detail pages, link your brand store, and share links to your brand on Amazon with an enticing call to action.
5. Update PDPs
Update product detail pages to make the title, bullets, and images retail-ready and attractive to buyers. These items are a key ingredient in influencing a buyer's journey.
6. Optimize Your Brand Store
Make sure your Brand Store is not only optimized and retail-ready, but highlight those products you want to boost during this period. Tell your brand's story and highlight special offers to ensure users have a greater experience when connecting with your brand.
7. Leverage A+ Content
As mentioned in this article, A+ Content is an excellent strategy to provide consumers with additional information in a creative and engaging way. It also has the added benefit of setting you apart from the competition and can be more persuasive to potential consumers.
Choose a Comprehensive Strategy
Last year we saw a 1.2x increase in sales, four days before Hot Sale. Therefore, it's important to prepare a comprehensive strategy that involves pre- and post-event marketing. Ideally, you want to generate brand awareness 2 or 3 weeks before the event; during this period, the goal is to show your brand value and the benefits of your products to audiences that have shown interest.

To drive conversion during Hot Sale, maximize your reach between audiences. Persuade again for 2 to 3 weeks after the event, so users can continue to browse your brand, get to know your products, and shop. The key to any successful campaign follows these four simple and well-known steps: plan, execute, optimize, and repeat.

To increase brand awareness, we suggest Sponsored Brand ads so users can scan your store and product variety. You can also opt for Sponsored Brand Videos to launch video ads that are short, eye-catching, and engaging. If you want more information about this new feature on Amazon, check out A Guide to Amazon Sponsored Brands Video.

To promote your catalog, consider advertising through Sponsored Products so you can display specific products. If you want to attract users browsing other channels, consider Sponsored Display. And finally, boost all your search efforts with Amazon DSP so that, depending on your goals, you can expand your audiences, promote brand recognition, or follow a remarketing strategy.

If your brand needs help preparing for Hot Sale, Prime Day, or any other important sales event, reach out to us! We're here to help.