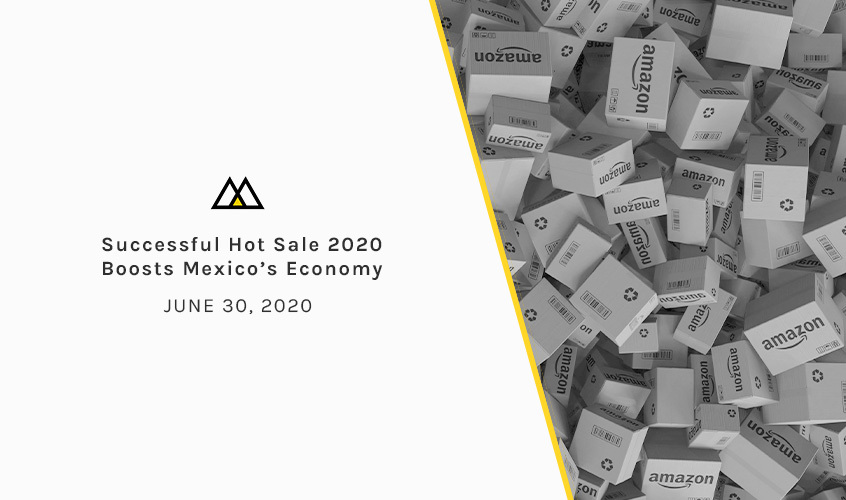 Successful Hot Sale 2020 Boosts Mexico's Economy
Hot Sale 2020
The Asociaciòn Mexicana de Venta Online (AMVO), hosted their annual 2020 Hot Sale from May 22 to June 1. The 7th Annual Event had its most successful year ever. eMarketer reports that B2C e-Commerce sales were up 81.9%. The total sales from the event reached 20.1 billion pesos and a total of 12.3 million people shopped the event. 
How our Clients Performed
Macarta's brand partners had a profitable Hot Sale 2020. "Going into a sales event like this given the current economic situation can be challenging," notes Account Manager Andres Gonzalez de Mendoza. "However, we positioned our clients for success with thoughtful ad budgets since it's important to make the most of each campaign, especially right now. Our very strategic approach helped our clients across all categories have a great sales holiday."
This infographic shows how some of our clients who participated in Hot Sale performed: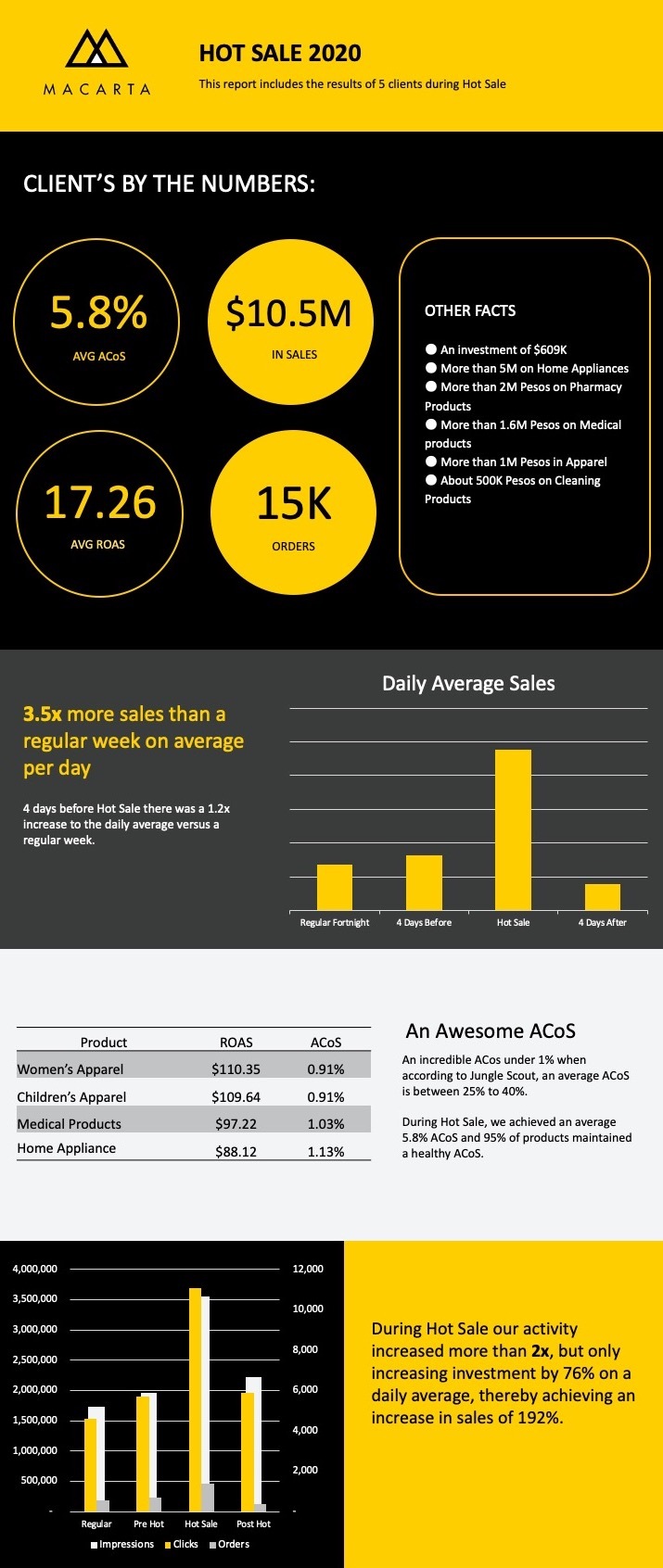 Hot Sale Takeaways
Despite a worldwide pandemic, overall economic downturn and consumers favoring shopping in store versus online, Hot Sale proved that there is an exponential amount of potential for e-commerce in Mexico. According to AMVO, e-commerce sales are expected to grow 5x in the next 3 years and up to 10x in the next 10 years. 
Based on the success of Hot Sale, eMarketer is also projecting that e-commerce sales in Mexico will reach 20.9% by the end of the year, up nearly 3% from their initial estimate at the beginning of the year.
Looking Ahead
Looking toward the rest of the year there are still some important events on the horizon:
TBD

Prime Day

: While the event is normally held in mid July, the event has been moved to either August or September. No dates have been confirmed yet.

November 13-15

El Buen Fin

: This shopping event takes place the weekend before Mexico's Revolution day, which takes place on the third Monday in November.

November 26-30

Turkey 5

: The five days from Thanksgiving to Cyber Monday, saw record-shattering revenues in 2019, and those that don't take advantage of El Buen Fin sales may be motivated to shop Turkey 5.
We will keep you informed with new developments on sales dates and information as it becomes available. Be sure to follow us on Instagram and LinkedIn to stay up to date.
You can also read this article in Spanish.