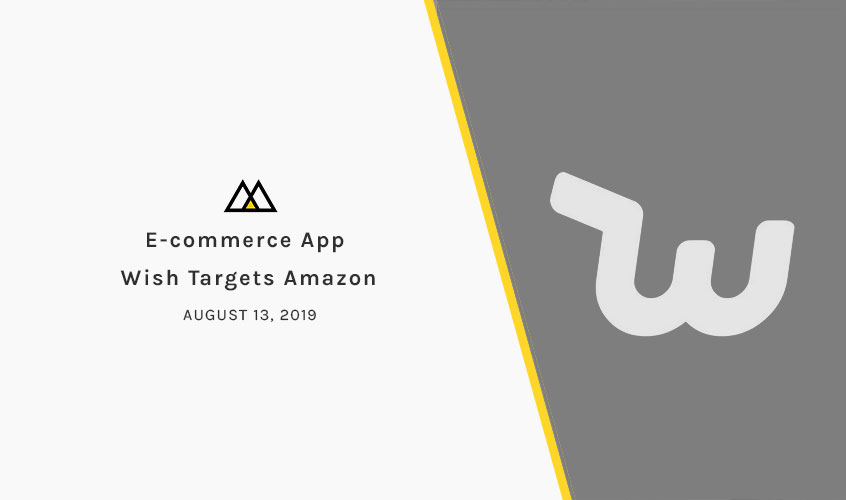 e-commerce App Wish Targets Amazon
What Is Wish?
Wish is an e-commerce app that offers products at serious discounts. Sometimes products are free with $3 shipping. Other times products are 97% off. It's a marketplace that is filled with practical items as well as novelty products, but shopping on Wish is the in person equivalent of shopping at a discount store; the hunt is a part of the draw. This in comparison to Amazon, which would equate to a department store where items are sorted and categorized for a streamlined shopping experience.
Wish is nearly a decade old but in the last few years has grown thanks to a new round of funding and an increase in media coverage. Wish was the world's most-downloaded e-commerce app of 2018, however, how shoppers use the two has some distinct differences.
Advertising Strategy
You've probably seen an outrageous Wish ad in your Facebook or Instagram feed for items that might only seem fitting at a white elephant party. Since the company was founded in 2010, they've worked to corner the market in the social media world, capitalizing on word of mouth or in this case, likes and shares. Glenn Lehrman, Wish's head of communications admits that the outlandish ads for sometimes silly products are a "marketing tactic," but emphasizes that it's what makes Wish accessible and fun.
How They Compare
Amazon offers shoppers an organized shopping experience, reliable shipping and a variety of products backed by Amazon's A-Z Guarantee. 
Wish offers shoppers a fun, almost auction-like experience filled with novelty items, but it's not the place you would go to restock on your vitamins. You can see the stark contrast between the shopping experience based on the deals sections both sites offer. 
You enter the Wish deals page after spinning a wheel and then have a set amount of time to shop and check out. Amazon sets deals for each day and has limited quantities, but there is a decreased sense of urgency in comparison to the game-like nature of the Wish shopping experience.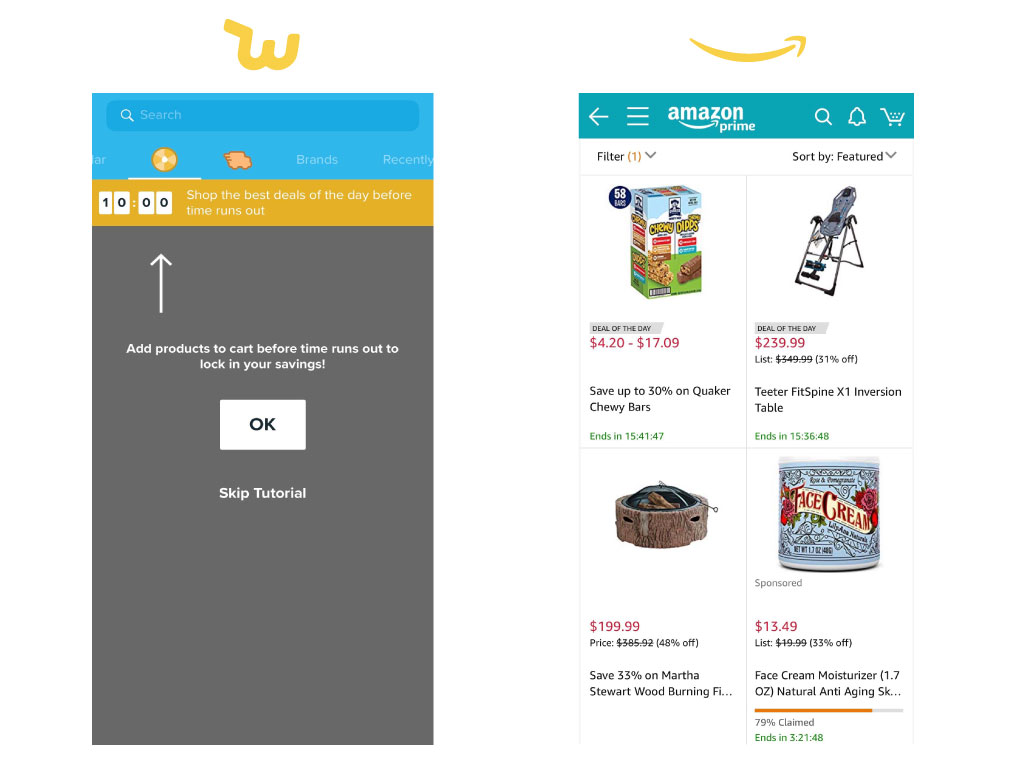 Why Amazon Will Continue to Prove Valuable
For Sellers
Amazon offers sophisticated advertising options with specific audience segments, advertising types and rich analytics

Amazon offers their sellers support and fulfillment help

Amazon offers a place for independent sellers to share their goods, as opposed to

Wish which is more aimed at wholesalers
For Buyers
Amazon has an A-Z guarantee that offers shoppers security when purchasing products

Amazon offers fast, easy-to-track shipping. Wish shipping can take up to two weeks as most products come from overseas.

Amazon has an organized, UX friendly shopping experience
Looking to sell on Amazon? Questions about Amazon? Drop us a line: