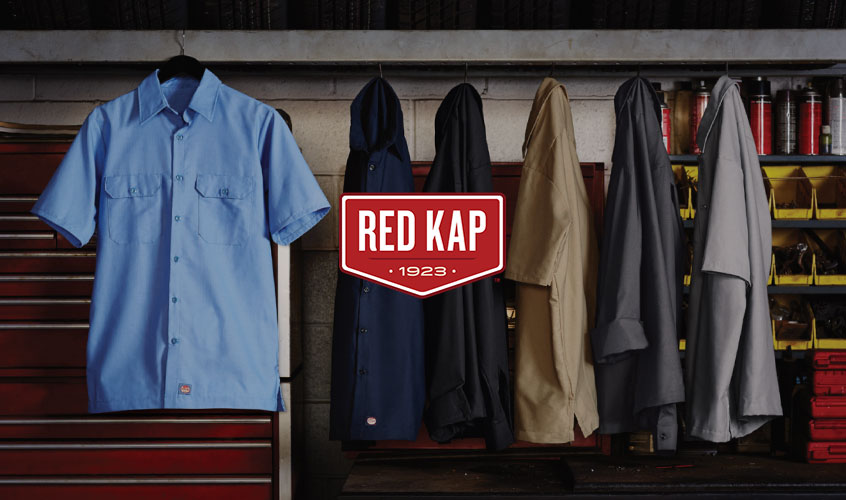 Amazon Case Study: Macarta Delivers Prime Day Success for Red Kap
Originally published on the Amazon Advertising Case Study wesbite, this Red Kap Case Study highlights the brand's 2019 Prime Day Success. Thank you to the Red Kap team for your continued partnership and our friends at Amazon for the feature.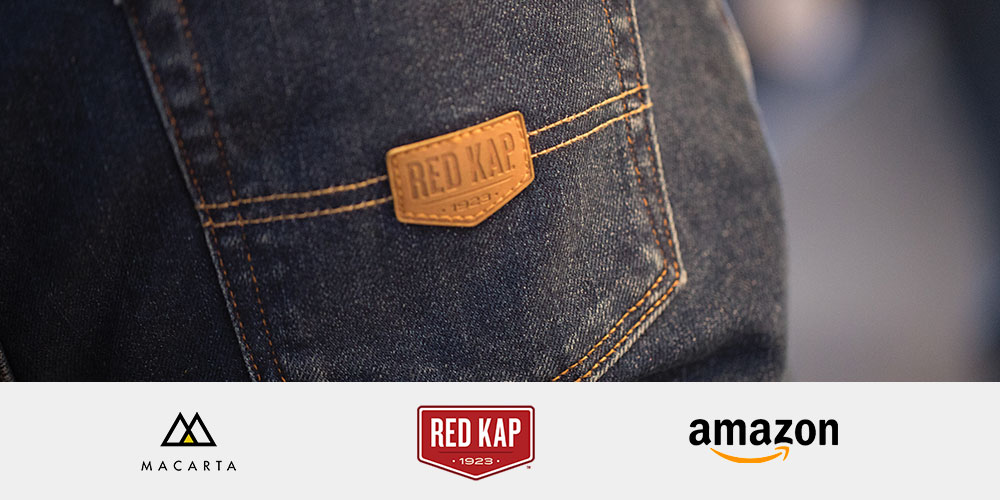 The company
From its first set of bib overalls in 1923 to its most recent product innovations, Red Kap has remained committed to empowering businesses by providing quality workwear for their employees. The brand prides itself on this mission, offering a vast assortment of work garments ranging from casual "weekend warrior" styles to highly-functional apparel for construction, automotive, and transportation professionals.
The story
In 2016, Red Kap embarked on a new endeavor to sell its clothing directly to consumers in addition to its historical B2B sales model. Without a direct-to-consumer website at the time, the company began merchandising its products on Amazon in hopes of growing brand awareness and scaling this initiative to generate a new revenue source. Red Kap partnered with Macarta, a full-service Amazon marketing agency, in 2017 to help the company grow its digital advertising strategy and build out its brand on Amazon.
"We don't have the experience to be hands-on and make quick strategic decisions to meet our advertising goals. Working with the Macarta team has enabled us to spend more time thinking about the big picture for our brand while leaving the day-to-day advertising decisions in the capable hands of our agency experts." – Vincent Connor, eCommerce Business Manager at Red Kap
The Prime Day 2019 strategy
Going into Prime Day 2019, Red Kap wanted to expand the reach of its brand across Amazon. According to Vincent Connor, eCommerce Business Manager at Red Kap, "Prime Day is a great time to introduce your brand to customers who might be interested in similar productsby creating a halo effect."
To achieve the brand's goals, the Macarta team created a comprehensive strategy for Amazon's 2019 Prime Day event. Determined to ensure Red Kap maintained visibility while driving new-to-brand sales and overall purchases, the agency designed a three-fold strategy:
Content enhancements
Sponsored ads optimizations
Diversification with Amazon DSP activities.
1. Content enhancements: Stores and product detail pages
Macarta's content enhancement strategy centered on optimizing the Red Kap Store and the brand's various product detail pages to ensure retail readiness. The agency revamped the Store the month prior to Prime Day to both reflect the company's refreshed brand identity, and serve as a Prime Day-specific destination. Within the Store experience, Red Kap featured high-priority products and products with historically saw strong sales performance. Additionally, Macarta proofed the various elements of Red Kap's product detail pages, editing copy and A+ content in addition to ensuring that every product detail page featured high-quality images and videos.
2. Sponsored ads optimizations: Sponsored Products and Sponsored Brands
While Sponsored Products is a part of the brand's evergreen strategy, Macarta optimized Red Kap's campaigns by increasing budget and bid levels across the board. Looking at historical KPIs like click-through rate, conversion rate, and return on ad spend, the agency increased bids throughout the Prime Day window and for the 48-hours following. It meticulously monitored for any lost placements, raising bids to ensure visibility throughout the event.
Simultaneously, the agency leaned on Sponsored Brands campaigns to help grow brand awareness among new customers while highlighting the products prioritized for Prime Day. Emphasizing category-level keyword targets, the team ensured that they were maximizing Red Kap's brand visibility among shoppers browsing relevant brands, products, or categories.
"We routinely use keywords from Red Kap's existing advertising activity, so we selected terms which historically showed strong click-through rates and offered the best return on ad spend. We also focused on relevant category-level terms with high impression volume to capitalize on the Prime Day traffic spikes." – Stephen Reagan, VP Strategy and Client Services at Macarta
3. A diversified approach: Amazon DSP
Macarta also launched Amazon DSP campaigns to reach new and returning customers outside of the Amazon website or app. The team executed both re-marketing and in-market campaigns to not only re-engage previous customers but also reach new potential customers. This holistic approach to Prime Day allowed the team to further strengthen Red Kap's strategy by continuing to drive brand awareness and increase product interest outside of Amazon.
The result
Due to Macarta's three-fold, holistic strategy, Red Kap saw sales attributed to its sponsored ads campaigns almost double on Prime Day, with a 50% increase in impressions. And in the two weeks following Prime Day, sales attributed to those sponsored ads campaigns increased by almost 20% compared to the two weeks prior to the event. It also saw a 2X return on ad spend from its Amazon DS re-marketing and in-market campaigns launched in parallel to its sponsored ads efforts.
"Amazon Advertising was instrumental to our success around Prime Day. By executing a holistic strategy across multiple marketing and sales-driving tactics, Red Kap was able to maintain sustainability while growing overall advertising effectiveness." – Stephen Reagan, VP Strategy and Client Services at Macarta
Considering the success of the advertising efforts, Macarta elected to continue to run Red Kap's campaigns, though with lower bids and budgets outside of the event. As a result, the brand has seen a 33% increase in sales attributed to advertising year-over-year, generating over 260 million impressions and maintaining a healthy advertising cost of sales (ACOS) at 10.71%.
Following their success, the team at Macarta put together these three recommendations for driving advertising campaign performance during Prime Day:
Be prepared. Review and implement content updates and optimizations to align with Prime Day strategies no later than a month in advance of the event.
Build the brand holistically. Deploy brand awareness campaigns both within the advertising console and through Amazon DSP to maximize brand visibility.
Leverage Stores. Use Stores to communicate the brand and product experience, especially if a key goal is driving awareness and new-to-brand sales.
Looking to build your Amazon business? Macarta is here to help: