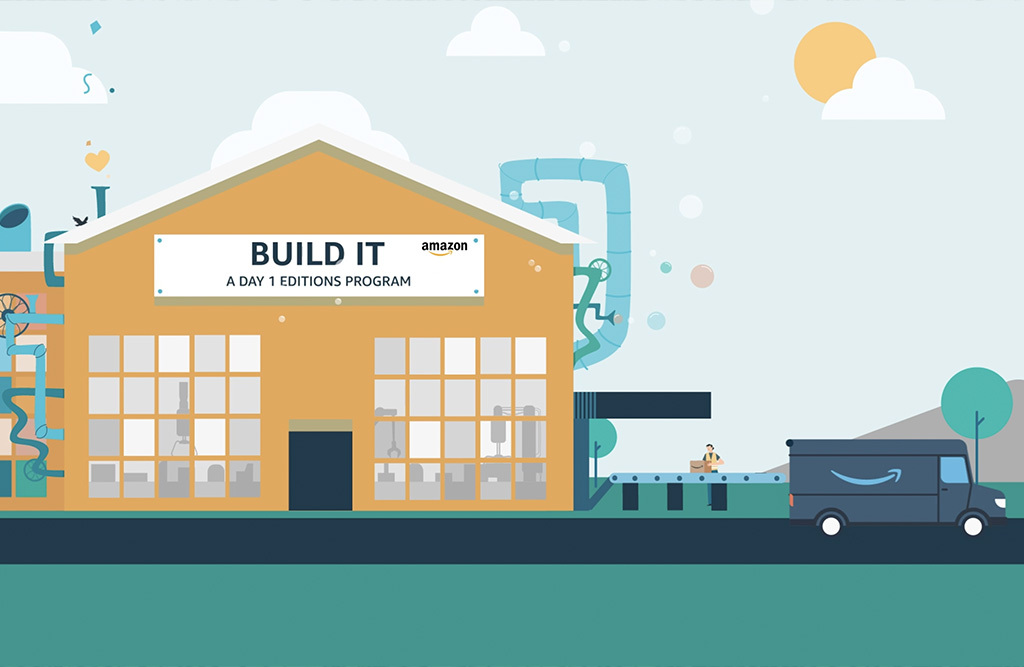 Amazon Launches Build It – A Crowd-Funding Program
With Amazon's new Build It program, whatever you wish is their command.
Last month, Amazon launched Build It, a Day 1 Additions program that lets customers crowd-source the products Amazon produces. In the past, the marketplace released many products with Alexa that never took off, but Build It mitigates this issue by helping Amazon determine which products will be popular before production even begins.
At the moment, there are three concepts available for customers to back before March 19th, 2021: a smart cuckoo clock with Alexa ($79.99), a smart nutritional scale that measures calories ($34.99), and a sticky note printer that works with Alexa and uses thermal technology instead of ink ($89.99). In just three days, the sticky note printer already reached the number of pre-orders it needed and will begin shipping in July, 2021. If the other two concepts get enough support within 30 days, Amazon will produce them as well.
In order to reach Amazon's launch goal, customers must show their support by pre-ordering the concepts. Similar to crowd-funding platforms like Kickstarter, customers can purchase these new products at a pre-order discount. This model benefits both parties — Amazon is able to gain actionable insights into areas of demand and consumers are able to get early access to products before they go-to-market at an increased price.
Amazon declined to say whether it plans to use Build It for all future Amazon products, or if the program will ever open up to third party inventors. In the meantime, be sure to pre-order your favorite concepts before March 19th.